A few days after visiting the inclined planes of Pittsburgh, PA, I decided to revisit the Johnstown Inclined Plane. Although we have added captions to most of the pictures, as we always do, you can find a more detailed description of the Inclined Plane and it's operation at
http://www.inclinedplane.org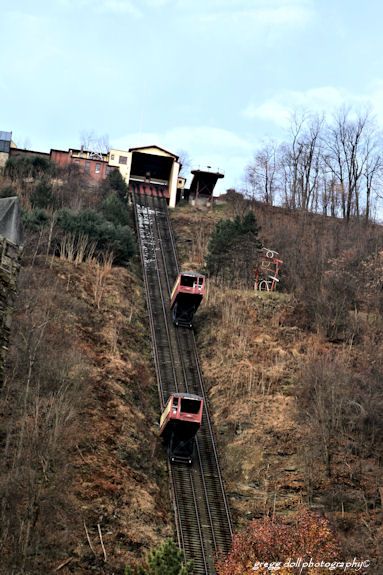 The inclined plane as seen from street level at the corner of Union and Vine.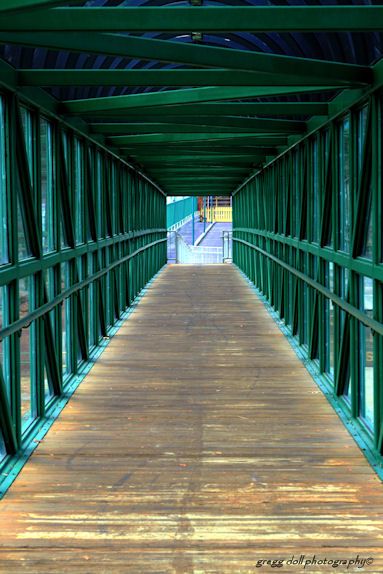 Pedestrian bridge crossing Route 56/John Street
Walkway leading from ground level up to the pedestrian bridge.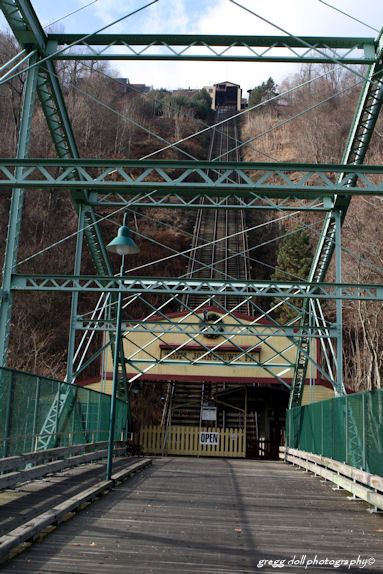 Standing on the bridge over the Stoney Creek looking towards the lower level of the Johnstown Inclined Plane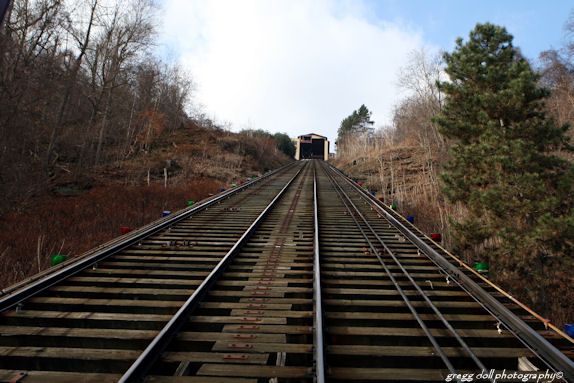 The length of the trip on the incline is 896 feet and the vertical lift itself is over 500 feet.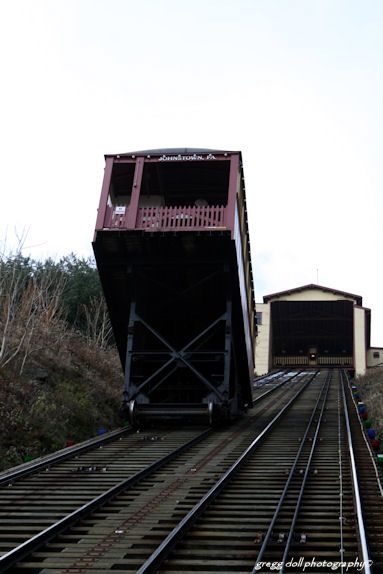 Each of the incline's cars are 30 feet in length and can carry over 60 passengers as well as a vehicle.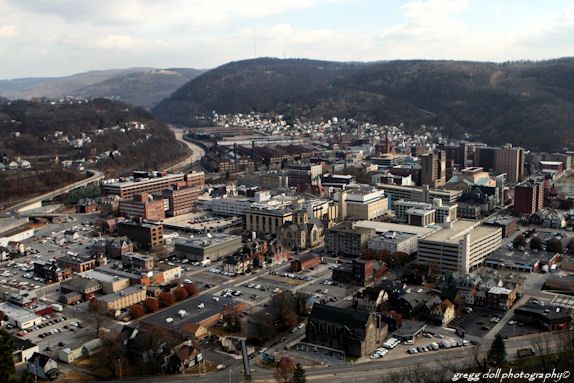 The city of Johnstown as shot from the passenger car as it slowly rises to the top of the incline.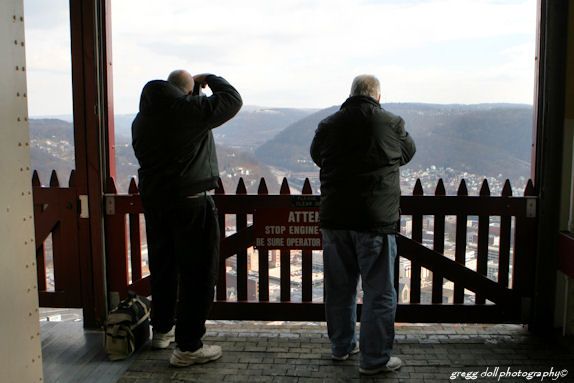 Friends and fellow photographs capture Johnstown in shots similar to the previous one.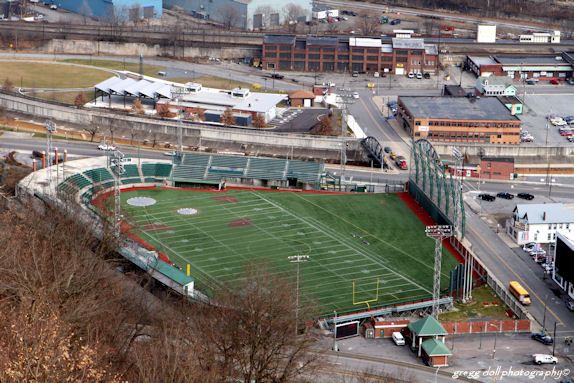 Point Stadium and People's Gas Park, directly behind the stadium, as seen from the observation deck of the incline plane.
A shot as we returned to the bottom after shooting our best photographs at the top of the incline.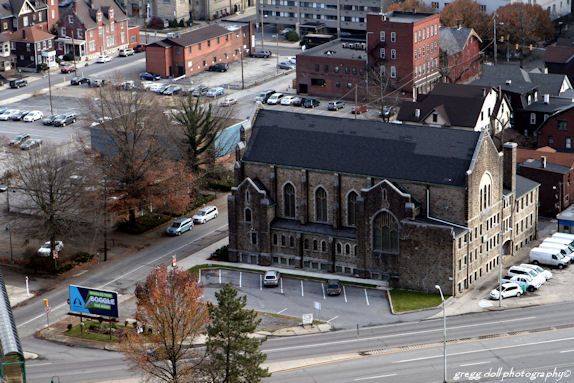 Memorial Baptist Church
Almost at the end of our journey.
Exit, stage right.