The winter doldrums continue, snow fall is a common everyday occurrence. Thank goodness there is not enough accumulation to make the world stand still. We've only had to plow the driveway twice so far this year.

The first two pictures of this week's blog were shot just as a new coat of snow began falling early in the afternoon.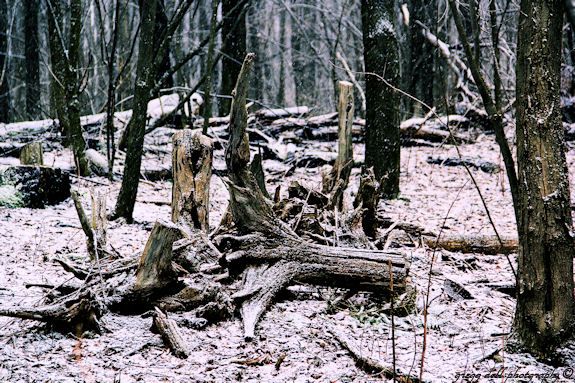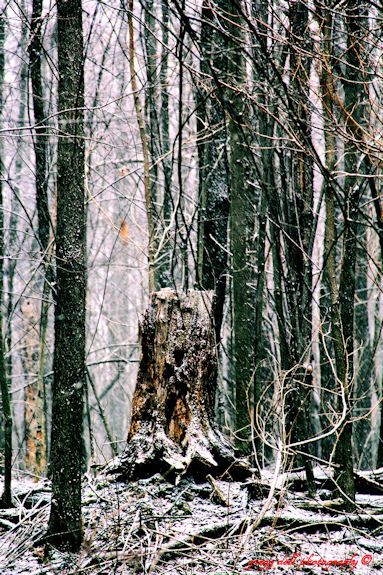 The weekend of February 15 thru 18 was the 16th Annual Great Backyard Bird Count. This year we counted 15 different species which was down by at least 5 from last year's count.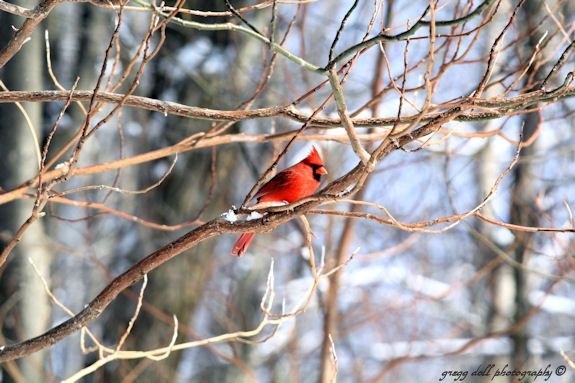 Male Cardinal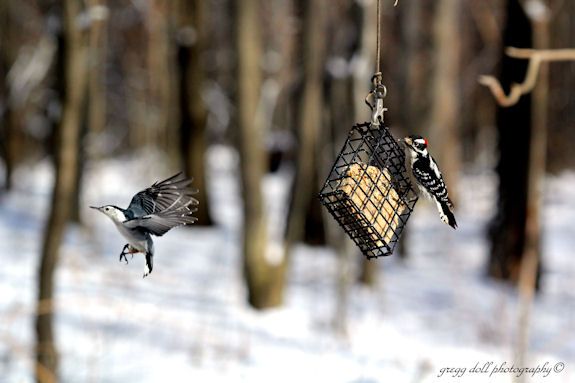 White-breasted Nuthatch and Male Downy Woodpecker.
Male Hairy Woodpecker prepares to land on the suet feeder. Much to my surprise the little Male Downy Woodpecker stood his ground and the two birds shared a lunch together.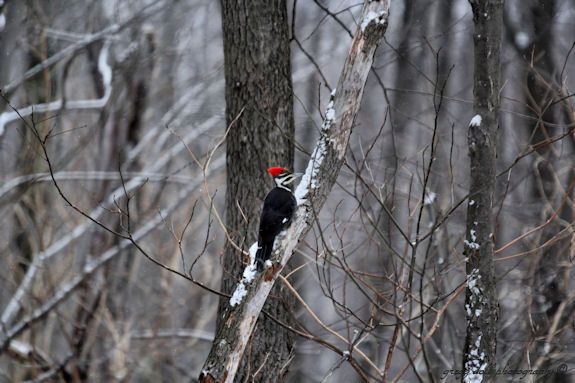 This Female Pileated Woodpecker showed up just in time for breakfast on Sunday morning.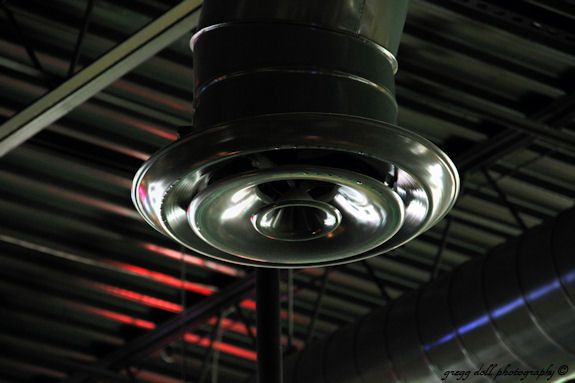 Industrial heating unit hanging from the ceiling at
Quaker Steak and Lube
near Johnstown, PA.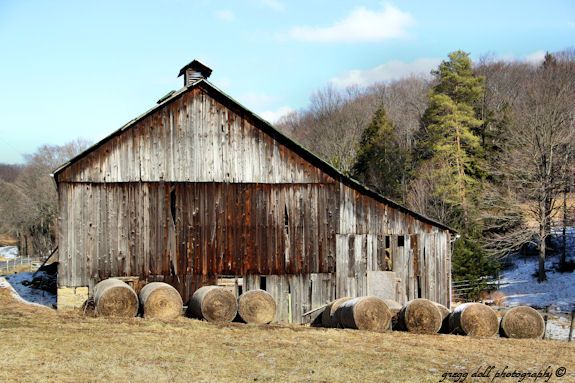 Old barn near Glendale Lake.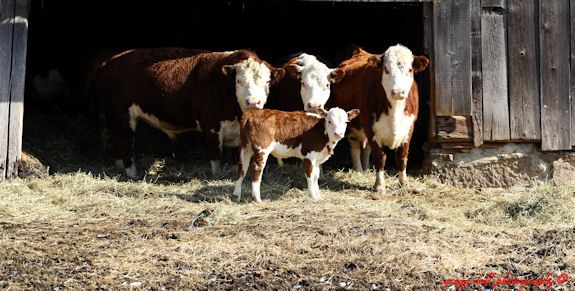 Steers always get the weirdest look on their faces when they see a Canon.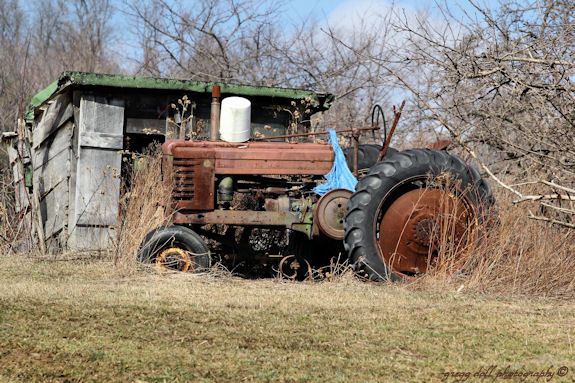 Abandoned farm equipment.

The final three photographs were shot on a quick trip to Prince Gallitzin State Park to see how much ice was on Glendale Lake.