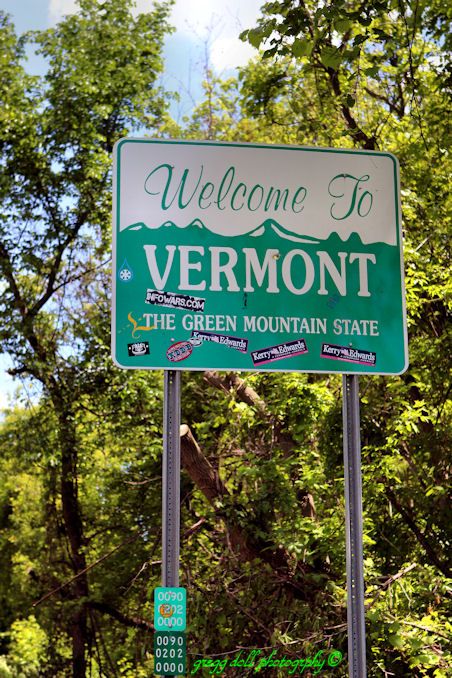 Welcome to Vermont, the Green Mountain State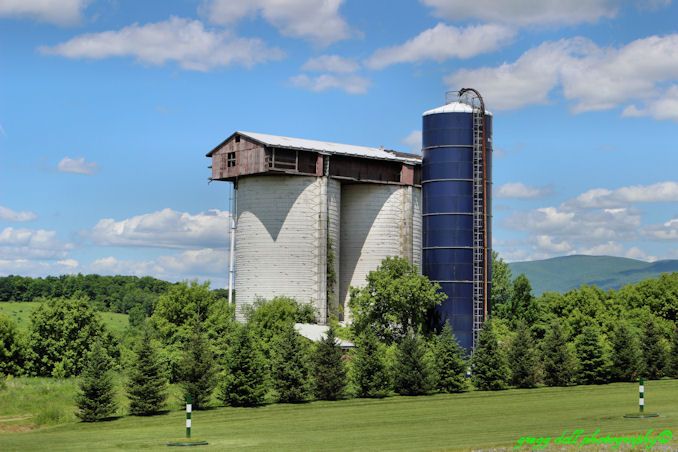 One of our first stops in Vermont was
Vermont Confectionary
which was actually an old farm where we saw these old silos and a new water tower.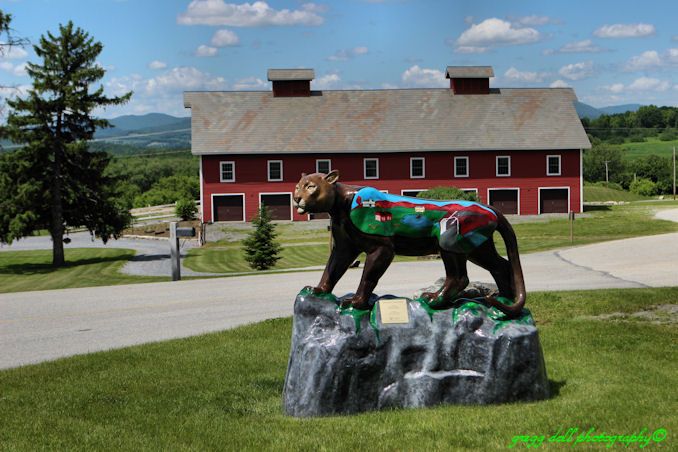 Catamount prowl
a Bennington Area Chamber of Commerce event
Amongst the Woods by Tracy Bushee and Roger Boudread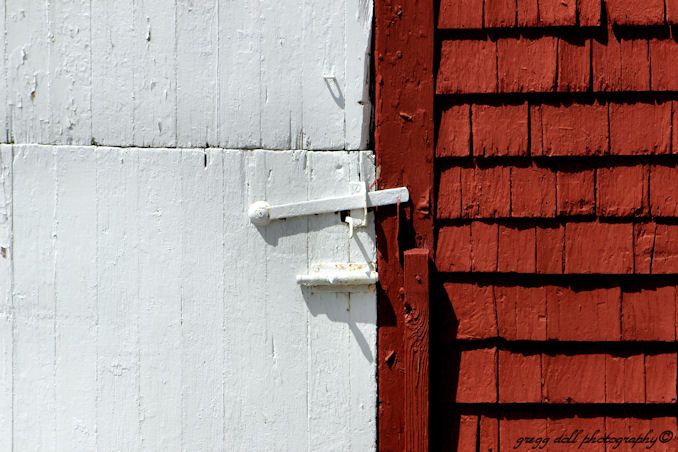 Barn door
Bennington Battle Memorial a 360 foot stone obelisk commemorating the Battle of Bennington, August 1777. It was built between 1887 and 1889. In front of the monument is a staute of Col. teth Warner. Before the Revolutionary War he was a captian with the Green Mountain Boys of Vermont.
The next two shots are of the Walloomasac Inn built in 1771 by Elisha Dewey. It was known in it's early years as the Dewey Tavern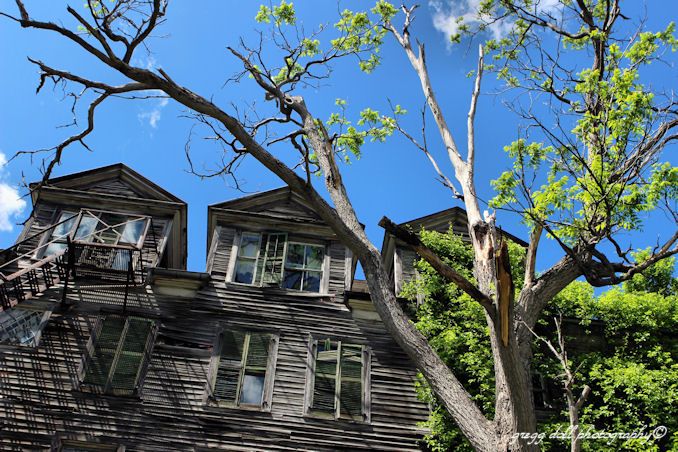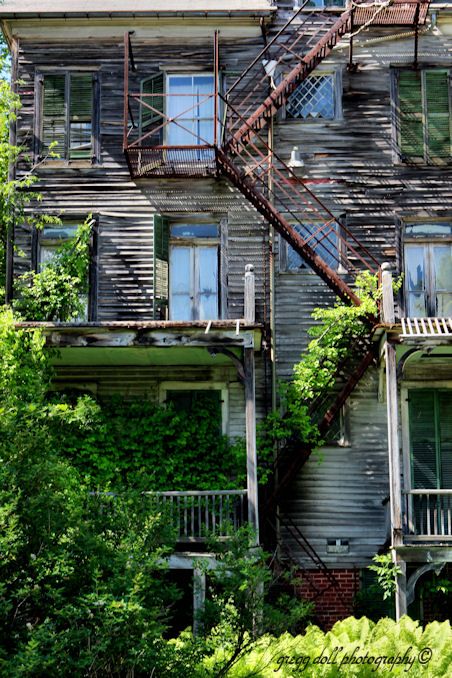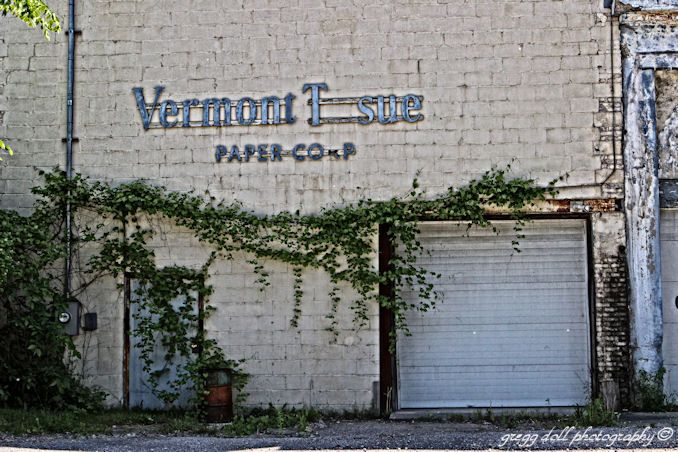 The first Vermont Paper Company building was built on this lot in 1887. The building seen here was built later and was constructed from glass, steel and cement.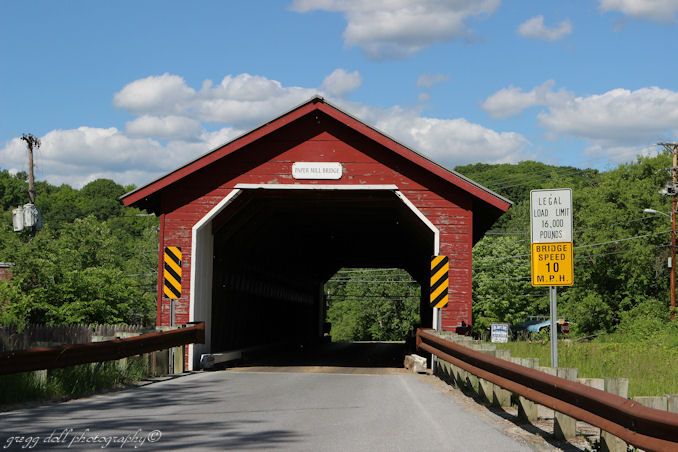 Paper Mill Bridge along Murphy Road crosses the Walloomsac River and was built in 1889 by Charles Sears. The one lane bridge is 125 long x 14 feet wide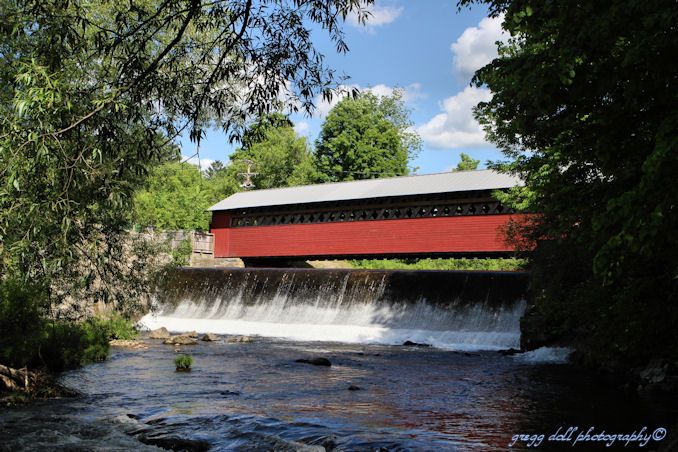 Paper Mill Bridge as seen from the river.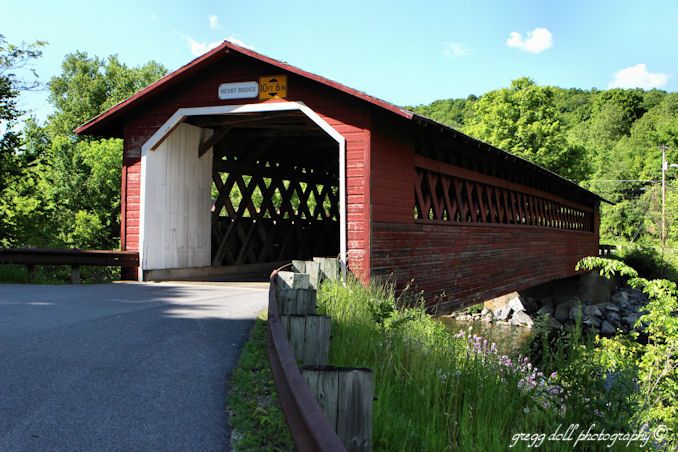 Henry Covered Bridge also crosses the Walloomsac on Murphy Road. This town lattice bridge was built in 1840 and according to the records the builder is unknown. This one lane bridge measures 127 x 14 feet.
Bennington College
Stickney Observatory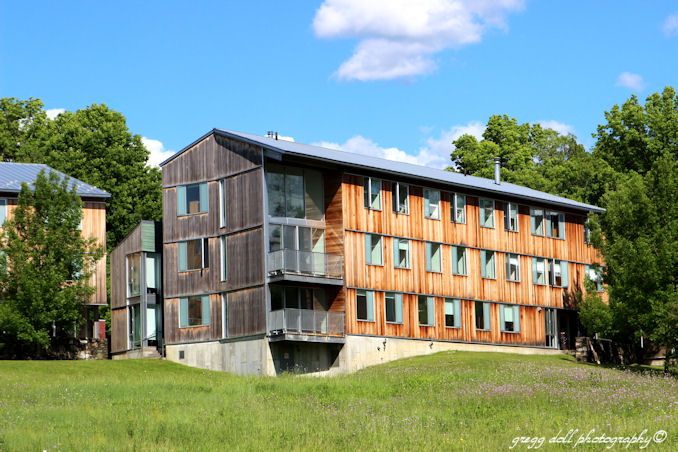 Student Housing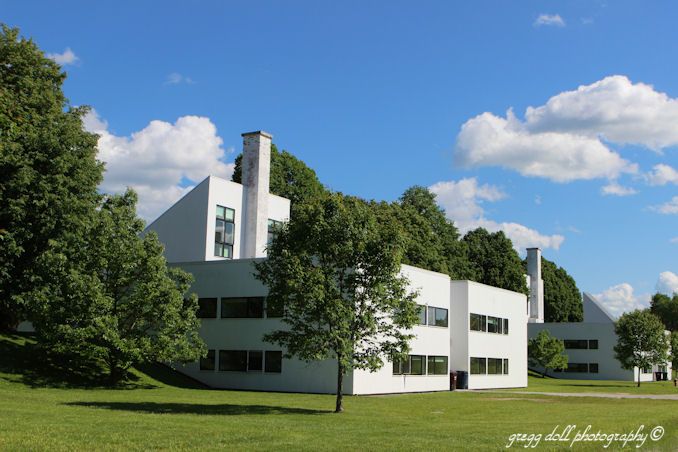 Student housing designed in the 1960s or possibly 1960s depending on which article you read by
Edward L Larrabee Barnes
It was featured in Architectural Digest due to it's innovative design.
Administrative Office "The Barn" at Bennington College.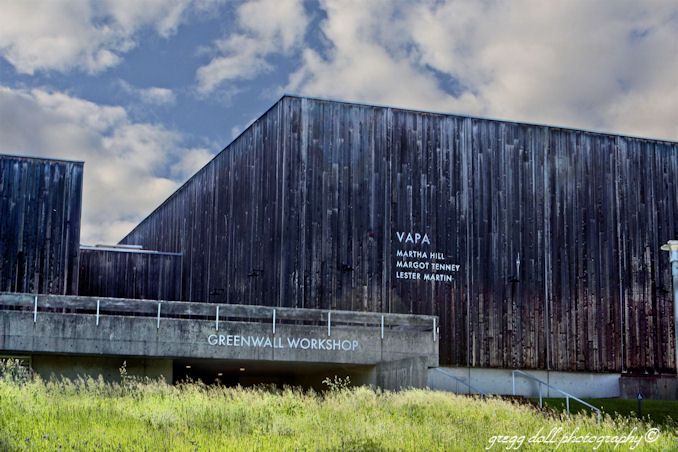 Visual and Performing Arts Center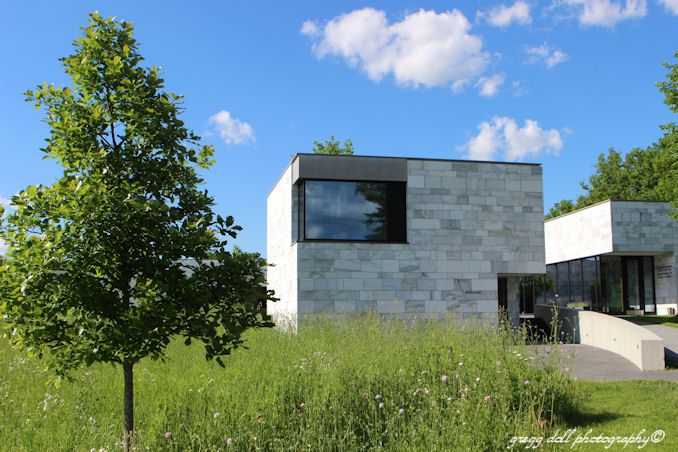 Center for the Advancement of Public Action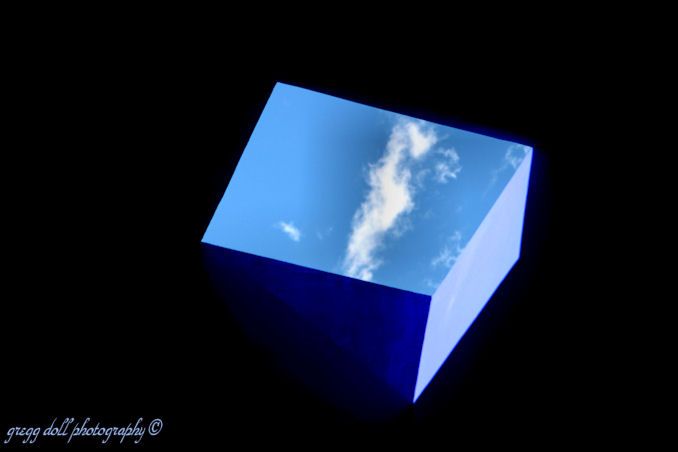 An opening in the ceiling of the Lens, one of the three buildings that make up the Center for the Advancement of Public Action complex.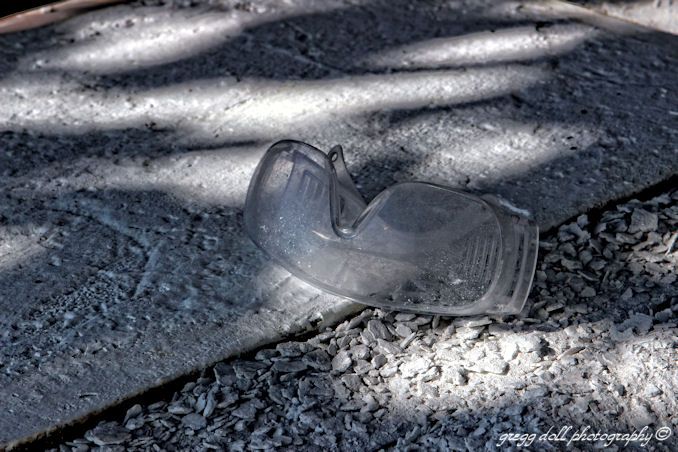 Safety glasses laying outside of the ceramics workshop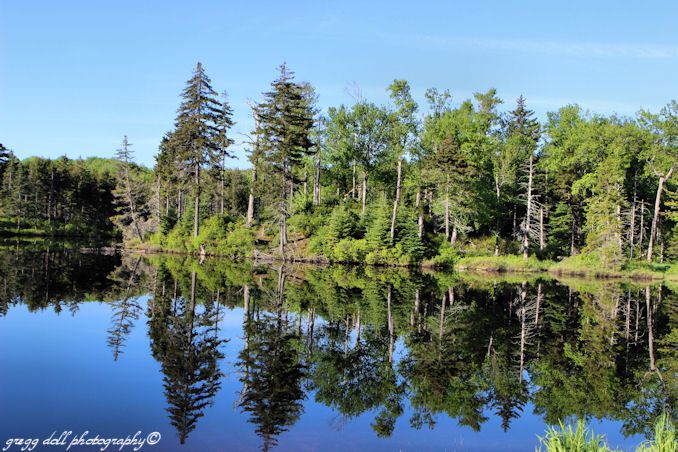 One of the many lakes that we passed along Route 9 between Bennington and Bratttleboro, VT.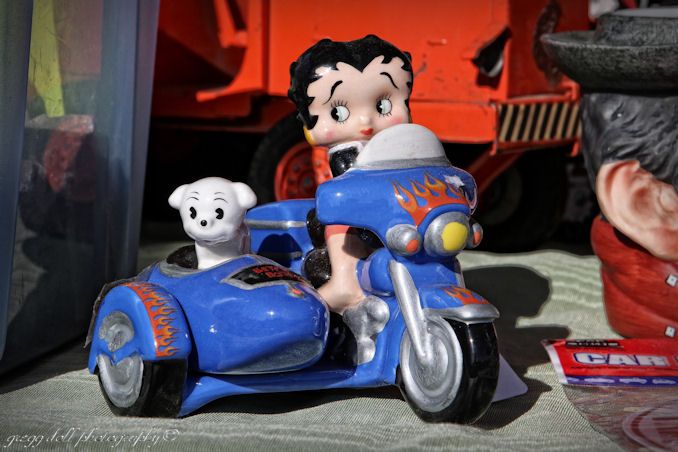 Betty Boop ceramic for sale at a flea market.
Fly fisherman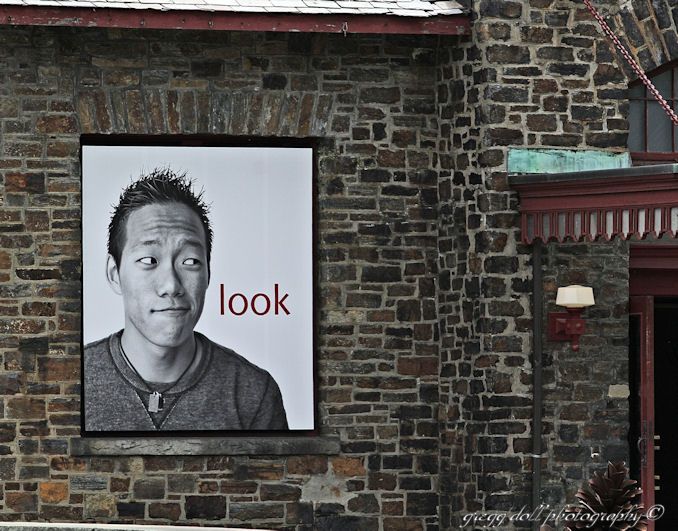 Poster on the wall of the old Brattleboro Railroad station.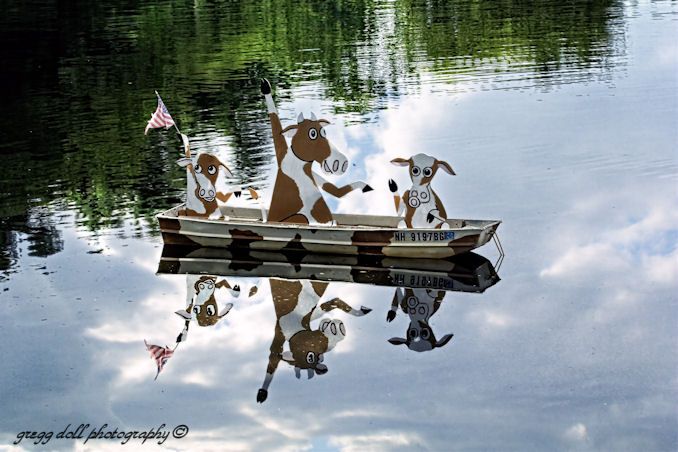 Float from the Strolling of the Heifers celebration in Brattleboro.