For the next several weeks we are going to be using 35 mm slides that I've had converted to digital to populate the blog as we get ready to go into some home improvement projects around the house. All of this work was shot between 1971 and 1982. There will be several shots of me that were all done by my wife, Barbara.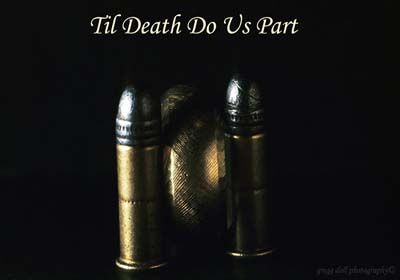 South Philadelphia, 1971, shot in my home dark room while I was attending Antonelli's School of Photography.

Atco Raceway, Atco, NJ, 1974.
I have no idea why I would drive from Philadelphia to Atco, NJ except that I might have been homesick for the York US 30 Dragway.

Armor All/Revell Jetcar lights up the engine on a very cold March day at Atco, NJ.

Cassidy Brothers funny car. As far as I know, Atco was the closest drag strip to where I was living in South Philadelphia. It gave me a sense of being in familiar territory while living in the big city.

I believe this is the tugboat Aileen Sanders heading down the Mississippi River. We looked this up online but haven't found anything, yet. It just goes to prove that you can't just type anything into a Google search bar and expect to get results. We were watching this as we drove up to the ferry landing to cross into Kentucky from Tennessee in November 1975.

After watching the tug and barges go by, the ferry finally showed up on it's upriver trip back to Tennessee from Kentucky. As you can see there was only room for about 9 or 10 vehicles on this ferry.

Seeing that I was the experienced photographer and it was my camera, it was decided that my then co-habitator would load us on to the ferry.

We were the only vehicle on the ferry for the return trip. Barb stands by our VW late model 1960s VW delivery van Type 2 / T2 which was actually capable of about 90 mph uphill.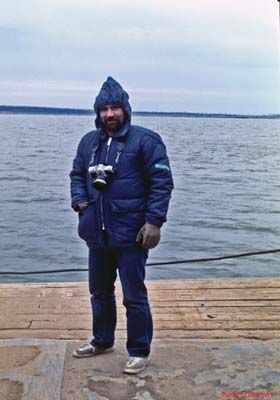 My now wife, Barbara, took this picture of me standing on the front of the ferry deck as we crossed the Mighty Mississippi River on our way to an unplanned night at Mammouth Cave, KY.

Billy Joel, shot in the studios of Service Electric TV 2 in Allentown, PA, prior to a concert in Northampton, PA. Service Electric is recognized as the oldest cable TV company in the country and it was one of the first to do it's own news and sports programs, just like the big stations did.

Dolly Parton, standing outside the star's dressing trailer before a performance at the Allentown Fair. This is just a teaser. We will post more photos of the performers who were at the fair in Allentown, PA in the early 1970s over the next few weeks.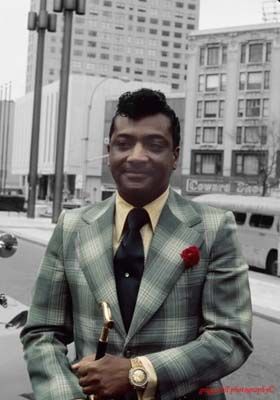 For anyone out there about my age (63), you will probably remember Reverend Ike, the pie in the sky preacher from New York City. I shot this portrait of the good reverend outside of the Metropolitan Opera where we were headed to see Tosca as part of a field trip from Lehigh County Community College, where we were going to school at the time.

Al Unser takes a break after running a few laps at the Pocono International Raceway at Long Pond, PA in June of 1974. We will have more photos to post from Pocono in the next few weeks.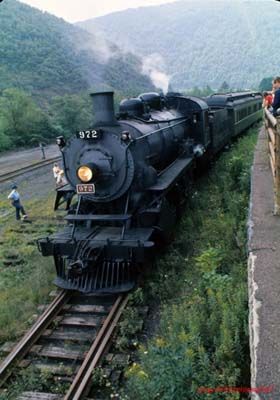 Old 972, seen here, started out it's life on the Canadian Railroad back in the days of steam, was later sold to a gentlemen in York, PA (my hometown) where it was used along the Ma and Pa Lines (I think). It is shown here at Mauch Chuck, also known as Jim Thorpe, PA, pulling tourist passenger trains through the Lehigh Gap. Today this old steam engine now rests in pieces in a back lot at the Strasburg Railroad Museum in Lancaster, PA.

Unfortunately, we didn't get to ride 972 because the engine had slipped the track at a switch just behind the train station. If you look closely, you can see the big back wheel inside the rails.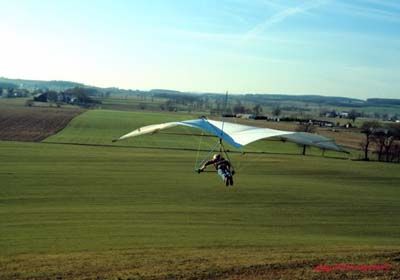 Hang gliding along Route 222 between Trexlertown, PA and Kutztown, PA, looking west towards Kutztown. In the summertime this hill was used by hang glider and kite flyers, in the winter it was used for sledding, tobagganing (we did some of that) and skiing.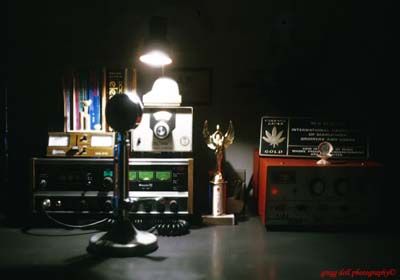 Outlaw Radio, Social Networking 1970s Style.
This CB home base was so illegal you were always in constant fear of the FCC knocking on your door. Which was really crazy, because there were more of us than there were of them. On the left hand side is a Royce 640 single side-band transceiver using a D104 lollipop microphone with a chicken choker and a Pal VCO tuning monitor which allowed the operator of this station to go above legal frequencies and in between frequencies, as well. On the right hand side is a 175 watt Firebird linear amplifier which did some serious enhancement for the 5 watts of a legal CB radio. For the price of the radio alone today you could buy a really nice computer.