Hope everyone is having a good, relaxing holiday. Hope you didn't eat too much. And I hope you have enough left overs to enjoy over the long four day weekend.

One of a collection of blown glass balls on display at Southern Allegheny Museum of Art.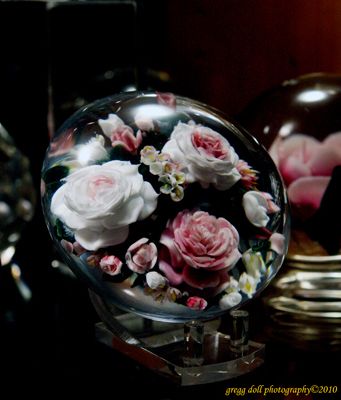 Another example of glass art on permanent display at the museum.

Goldfinch sitting in a tree.

This photograph and the following four were shot the morning of the 15th in a very weird, foggy sunrise. Although they may not look like it they were all shot using the available light at about 7:30 in the morning.

Being one who leaves things where I used them so I'm able to find them again, this chair is sitting in exactly the same place as it was for the family portrait that we shot several weeks ago.

This shot was originally set up to catch a picture of the bird at the feeder, but just as I snapped the shutter the bird took off. The bright orange in the left of the picture is actually two ears of corn in a feeder that the blue jays are fond of.

Bird house, 20 years old.
Stump, 17 years old.
Mushrooms, fresh.

This is what the fog and sunrise looked like after I applied a little artistic finesse.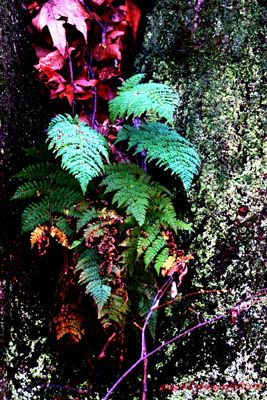 Ferns in the crook of a moss covered tree.

A dove searching on the ground for food.

A squirrel taking a lunch break in a tree!
HAPPY THANKSGIVING, FROM OUR HOUSE TO YOURS!