Here we are at the 4th Christmas since we began publishing Life of a Small Town Photographer. Thanks to you, our visitors, we now average over 12,000 hits per month. We truly appreciate the time you spend at our site and the kind words of encouragement you post to the blog or send to us via email. We look forward to starting a new year with you with next week's post and hope that you have a wonderful holiday season!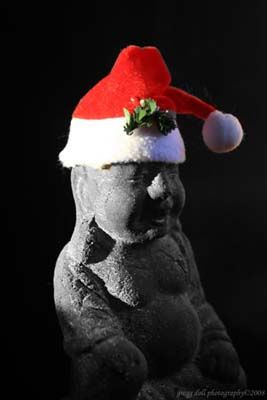 When my wife was getting her Christmas decorations together, I mentioned in jest that the only thing that I would like to decorate for Christmas was my Buddha and that he needed a Santa hat. While doing some shopping in a $1 store I spotted a Santa hat that would fit perfectly on Buddha.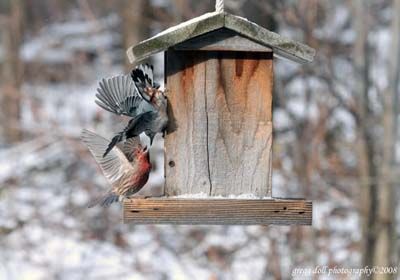 A White-breasted Nuthatch and a House Finch tussle over a spot at the feeder.


Male Hairy Woodpecker on the suet feeder.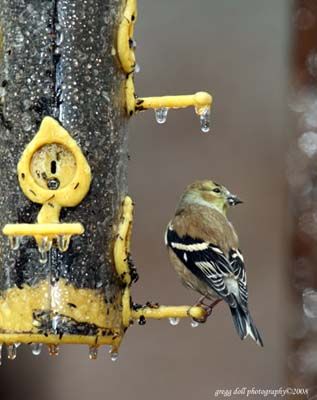 A Goldfinch does it's best to get a meal from our ice-encased thistle feeder earlier this week.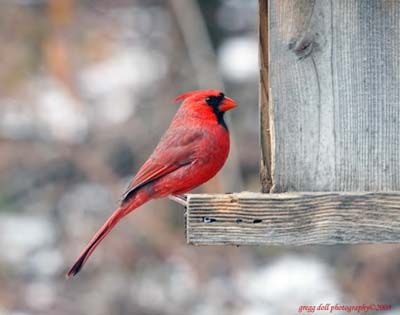 Male Cardinal.

Close-up of a Mourning Dove on the mixed seed feeder using a 2X converter on my 200mm lens.



I sandbagged these pictures from a recently held Christmas Fair and Breakfast with Santa at the Cambria Heights Middle School so that I would have a bunch of photographs that I could use in this blog because, after all, it is Christmas Day.

Deciding what to eat for breakfast.

Sure is better than cold cereal or a Pop-Tart!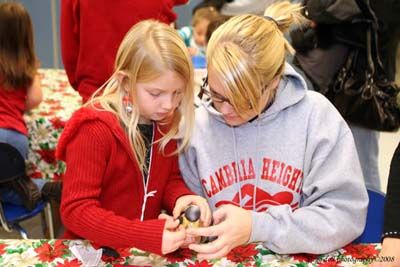 Students from Cambria Heights High School volunteered their time to help the younger children make Christmas decorations.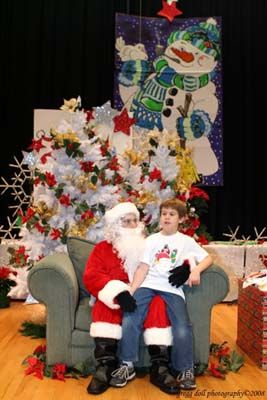 The stage area of the Cambria Heights Middle School gym was transformed into the perfect place to visit with Santa Claus.

A brother and sister from Carrolltown, PA bend Santa's ear.

And a dolly, and a game, and a puzzle, and a Barbie, and a...

One of Santa's helpers stands by with a bag of treats for each child after they finish giving Santa their list.

The man of the hour.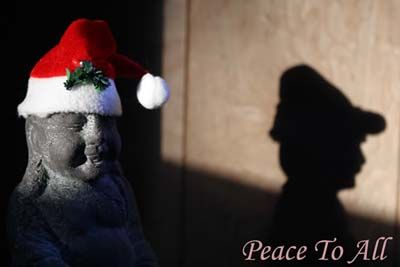 The sun through the western window casts a Nordic looking shadow of Santa Buddha.