Due to inclement weather, I mostly stayed at home this week. I haven't done monsoons since I was forced to in 1968. However I did get the floors done (vacuumed and scrubbed), did untold loads of laundry and cooked several hot meals for me and the little lady.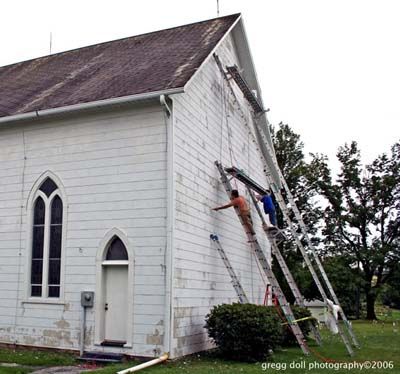 Built in 1859, St. Boniface Church, St Boniface, PA, is being prepared for only it's third paint job in 147 years.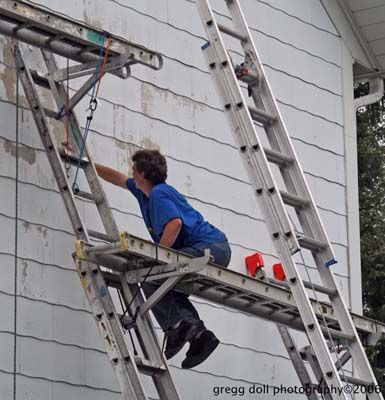 Old paint is scraped off the original asbestos shingles.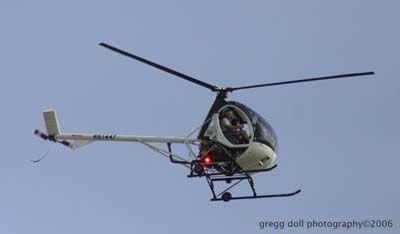 Schwizer 269C-1. This three seater was built in 1995 and is powered by a Lycoming HO360 engine. This particular helicopter, or rotor craft as it's called, is one of the first ten built and it has a serial number of 0007.

Last to be plowed in the winter, last to be taken care of during the summer. A PennDOT crew finally shows up on our road to lay new macadam along the road's crumbling edge. If we are lucky we might get a new road surface in another year or two.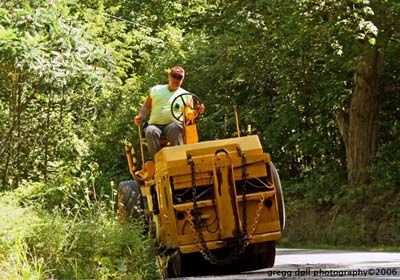 After the macadam was laid down, a heavy roller comes along to smooth out the roadway.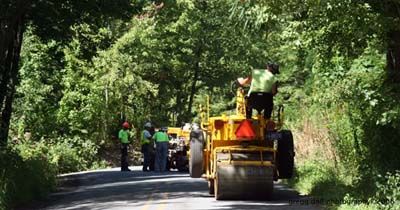 The PennDOT crew regroups at the corner up from our house, just in time for lunch. If the road looks narrow, it is. It is 18 feet from side to side.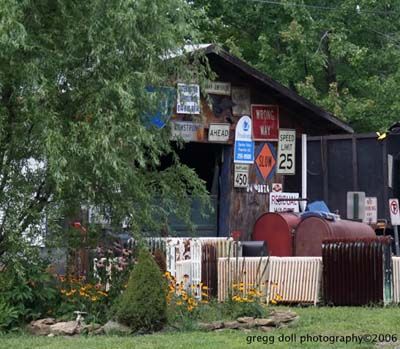 A radiator recycler in Northern Cambria.


Dinosaur by my friend, Roland.

These two pictures once again show the boney pile in the Bakerton area of Northern Cambria county. In about another year this site will disappear, hopefully. The second picture of the boney pile is of the low area to the far right of this photograph.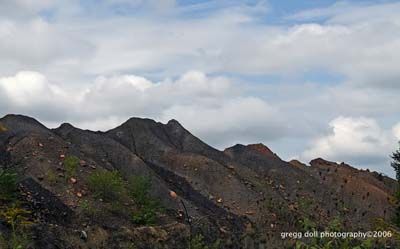 Perspective changes everything. This picture was shot about 150 feet to the right of the previous picture. I hope you can see the beauty in the picture, in spite of what it is.