Due to the weather, I didn't stray far from the house again this week. It's been cold, cloudy and snow has blown through just enough to be a bother.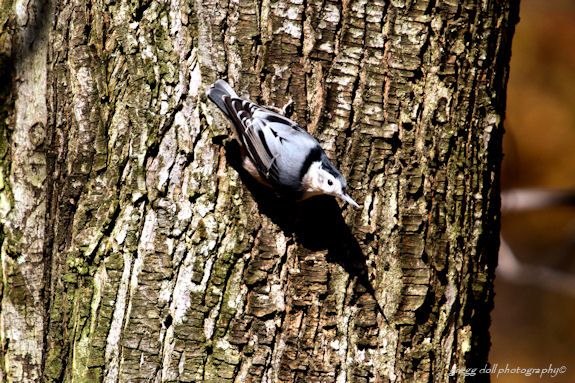 This Nuthatch had hit the window, then managed to get to the tree where it sat for about twenty minutes until it got its senses back.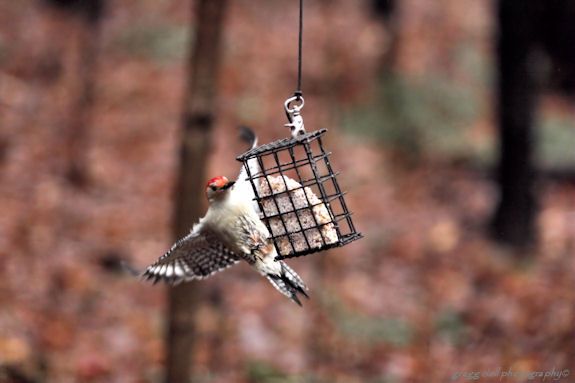 Male Red-bellied Woodpecker coming to the suet feeder to another meal.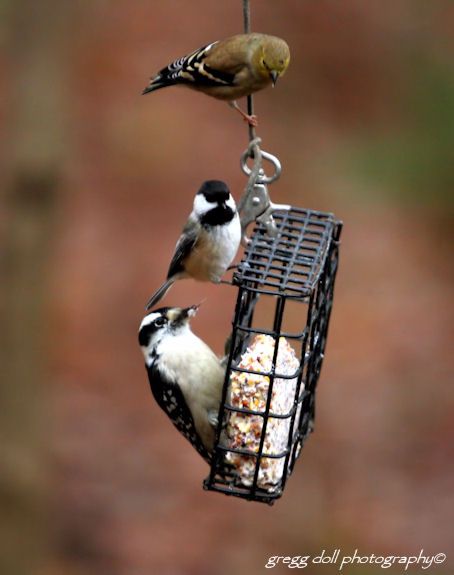 It's seldom I get a chance to get a shot like this. Usually it's two or three birds on the suet feeder.
From top to bottom : Male Goldfinch, Black-capped Chickadee and Female Downy Woodpecker.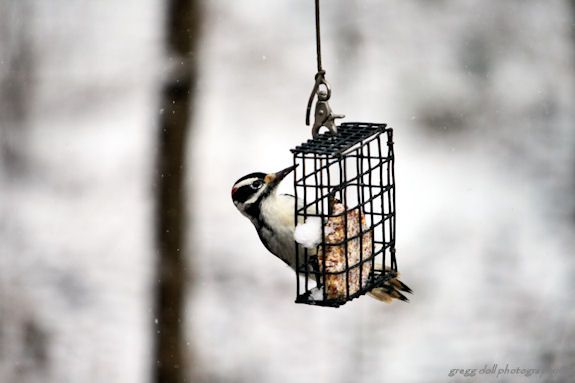 Male Hairy Woodpecker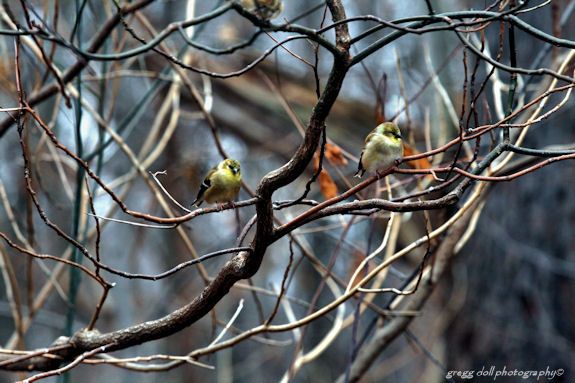 Two Goldfinches sitting in the sassafras branches.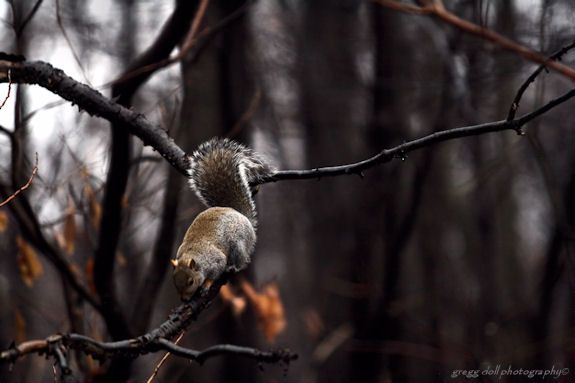 Squirrel

After a seven year lull, our two local school districts re-introduced the traditional Coal Bowl football game.
The next set of photographs shows some of the highlights of the game.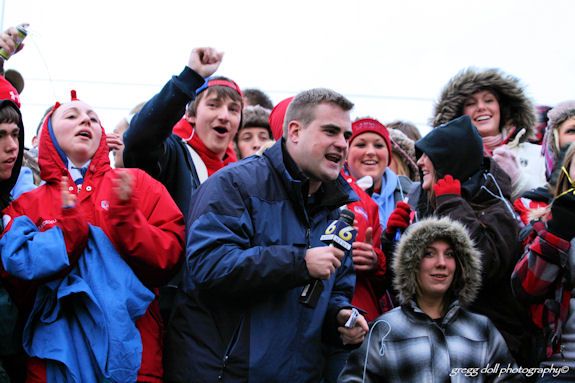 The Coal Bowl was voted WJAC-TVs "Game of the Week" after gaining 78,000 votes. Shown here is Mike Tressa, one of the sports announcers hamming it up with Cambria Heights fans during the live feed during the station's 5:30 news sports segment.