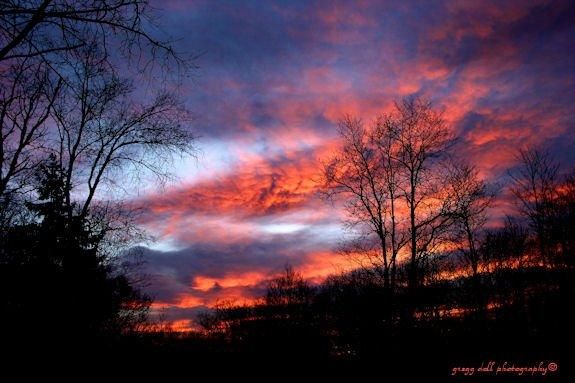 Another beautiful sunrise in the Laurel Highlands of the Allegheny Mountains.
I saw this sign and took the road anyway. It wasn't all that bad. Everyone needs a little bit of adventure in their life.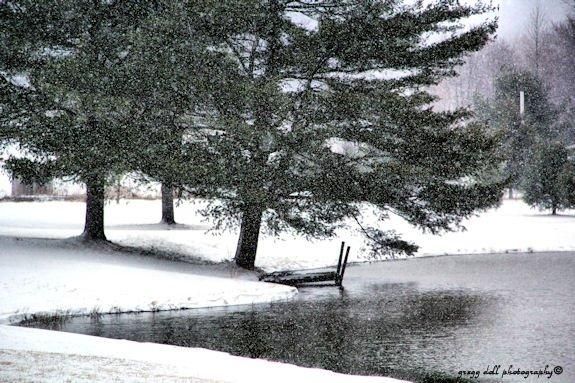 I stopped by my friend Ed's pond on the way to the grocery store. In the fall I like to use this venue for doing senior portraits.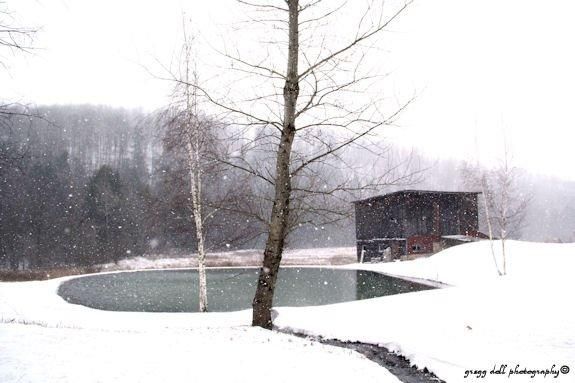 Same road trip, another pond. This one is along Old Miller Road.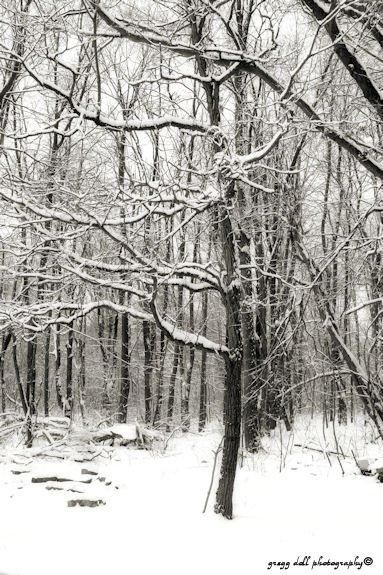 Snow covered trees on the edge of the yard.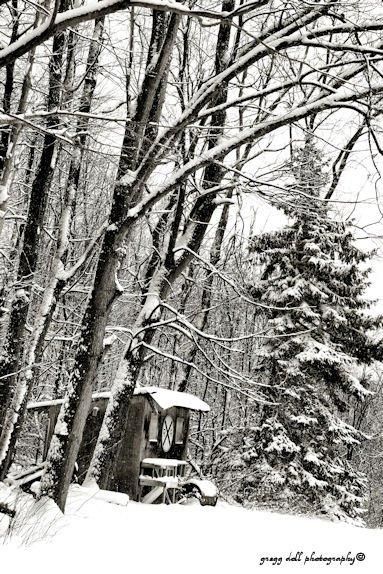 Another picture of the garden shed. It looks kinda small sitting among the trees.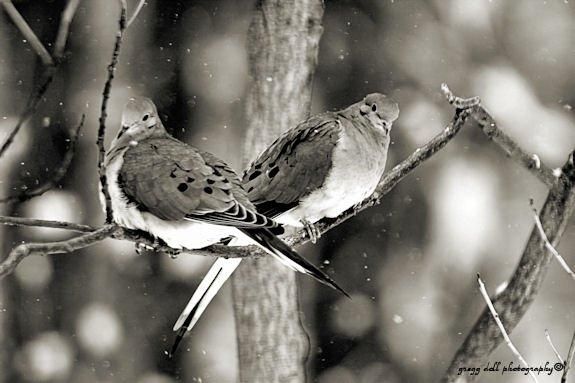 Two of about twenty doves that were hanging out near the bird feeders.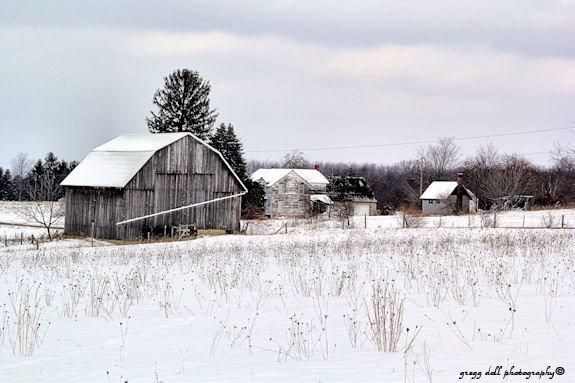 Abandoned farm in Susquehanna Township. I pass by this on my long, out of the way trips to the grocery store.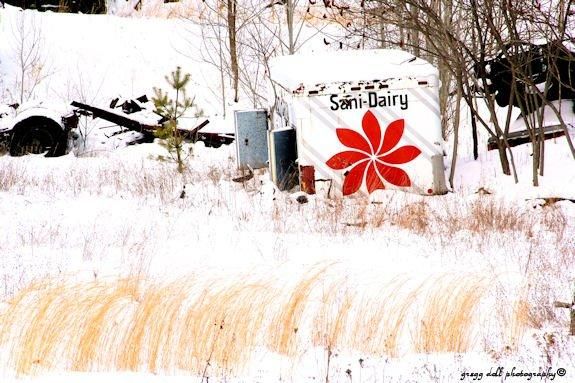 One of my favorite places to shoot is a junk yard along Double Dam Road in Northern Cambria.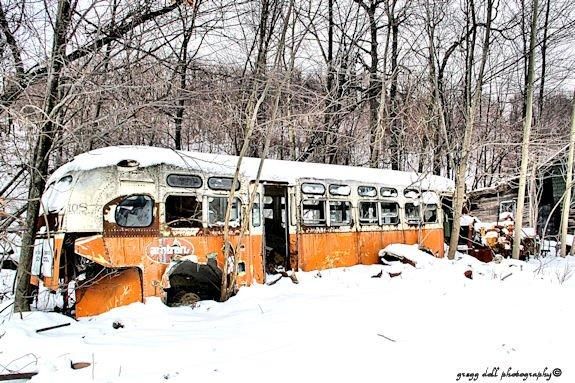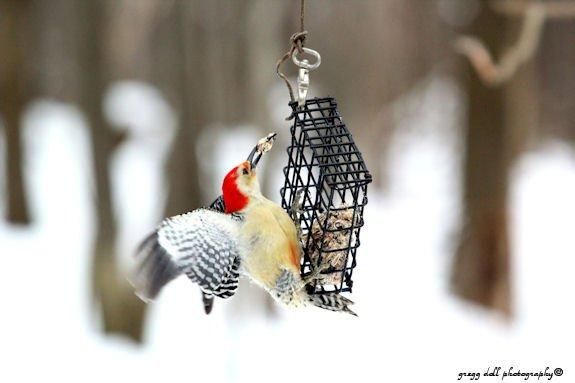 Red-bellied Woodpecker just about to take off from the suet feeder. If you look closely you can see that its feet are still hanging onto the feeder.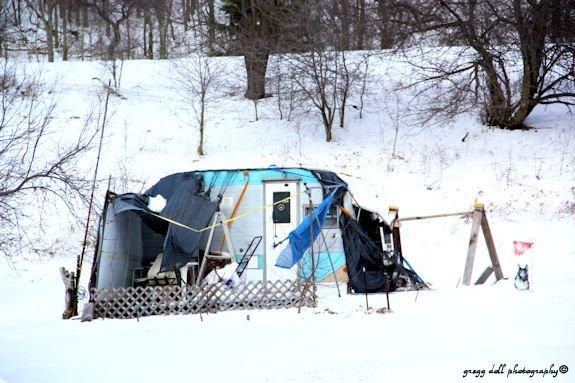 Storm damage.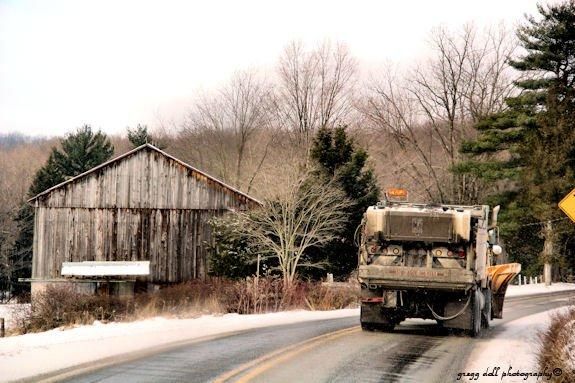 Following the PennDOT salt truck into Emeigh on our way to Clymer, PA in Indiana County.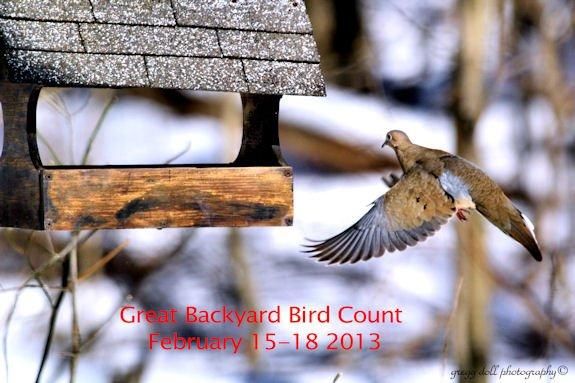 If you are looking for something to do this weekend that is educational and doesn't cost any money, it's not too late to sign-up for the Great Backyard Bird Count. For more information go to
birdsource.org