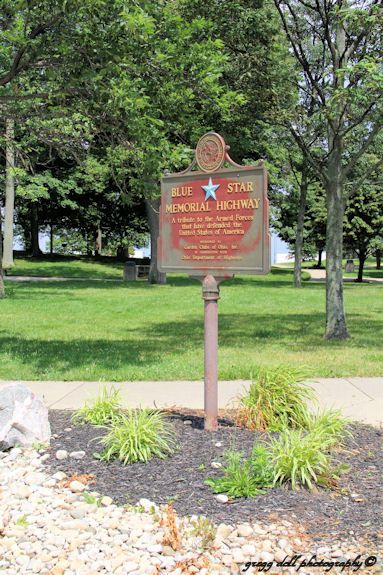 Making it a point to try and change drivers every two hours we pulled into the first Ohio rest stop that we came upon. It seems that every time we go west this is the place of our first break.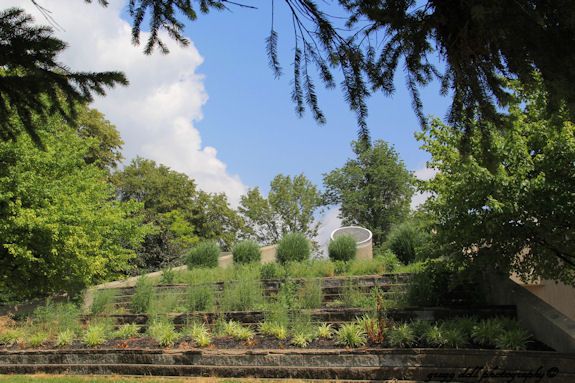 This is one of the prettiest rest stops that you'll see along the road. They seemed to have put a lot of time and effort into the landscaping.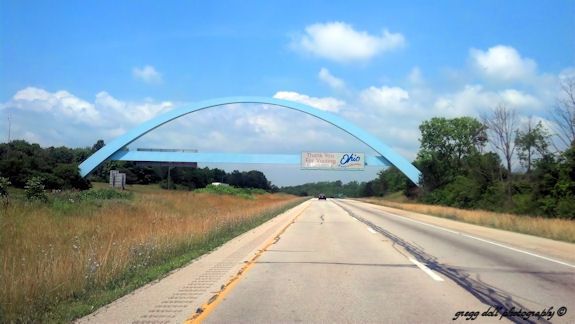 After leaving the state of Pennsylvania in a torrential downpour that followed us into West Virginia and part way into Ohio it was nice to be able to drive out of Ohio with the sun shining and a blue sky.
With nothing better to do on a long drive across country I like to try and shoot as many scenes as I can to see what kind of photograph I capture while doing 70 mph.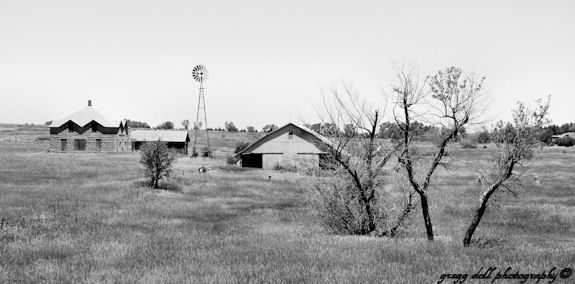 One of the many old abandoned homesteads that dot the countryside as you drive across Route 70 in Kansas.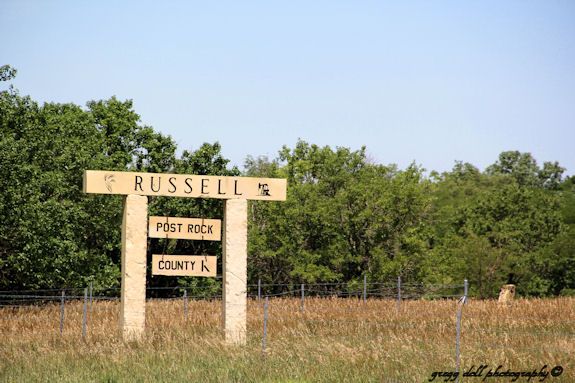 Post rock country hails back to a time when all the fence posts around the farm were made out of cut rock.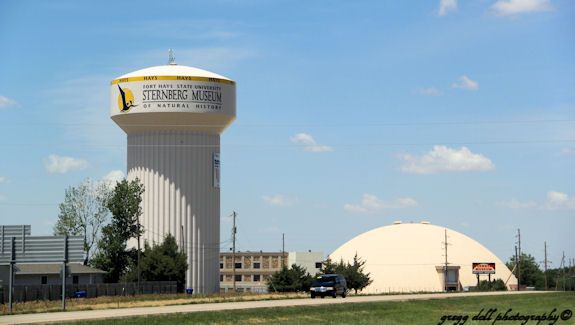 Sternberg Museum of Natural History, in Hays, KS. One of these days we're gonna have to stop there.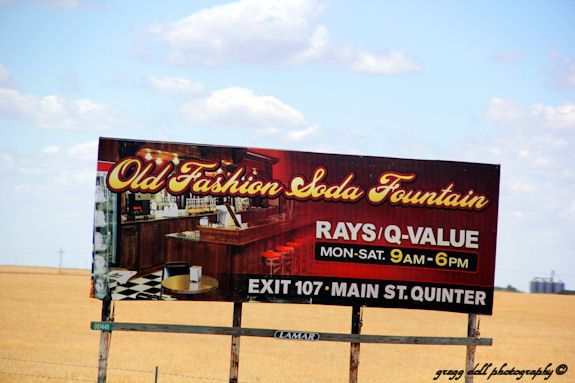 Normally I wouldn't shoot pictures of some of the billboards but I took a liking to this one because it was advertising that you could get something cold to drink at an old fashioned soda fountain.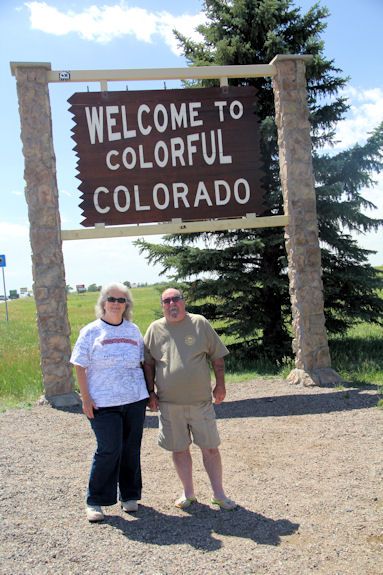 I'm not sure the name of the person who took this picture for us but apparently he was somebody's grandpa because that's what it said on the front of his t-shirt.
Denver Art Museum
Eternal Woman by Phyllis Hutchinson Montrose on display at the
Kirkland Museum of Fine & Decorative Art
.