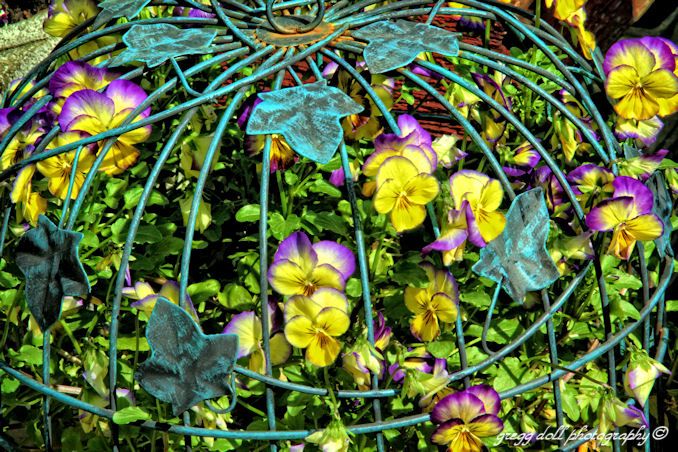 Violas planted in an old bird cage.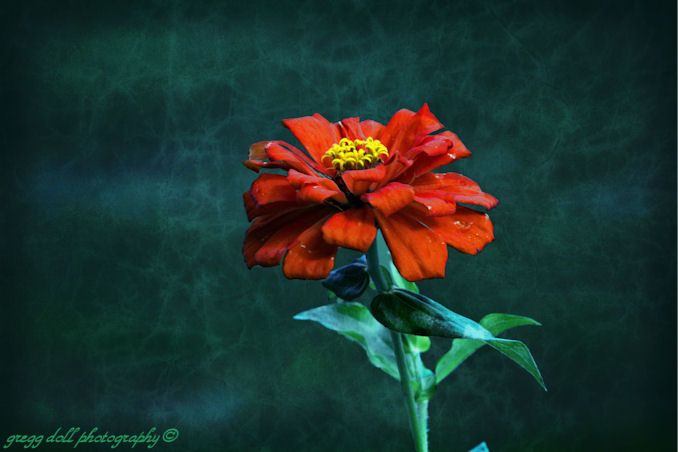 Zinnia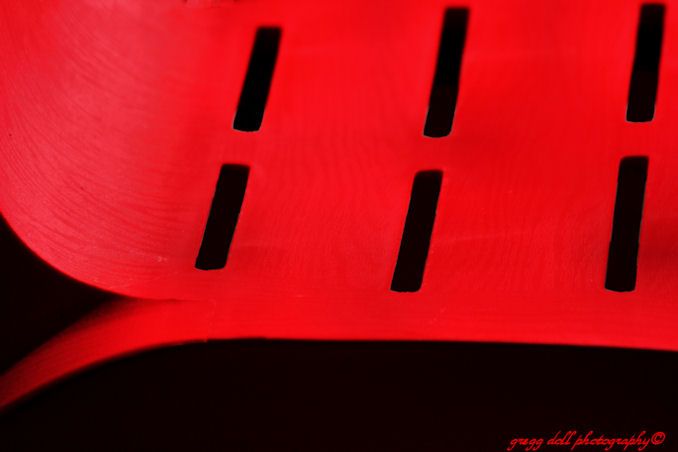 Red plastic deck chair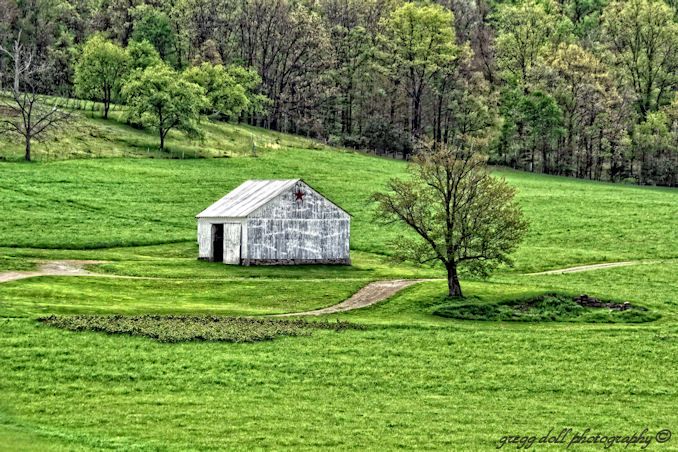 Old wooden barn sitting in the middle of a field in Susquehanna Township, Cambria County, PA.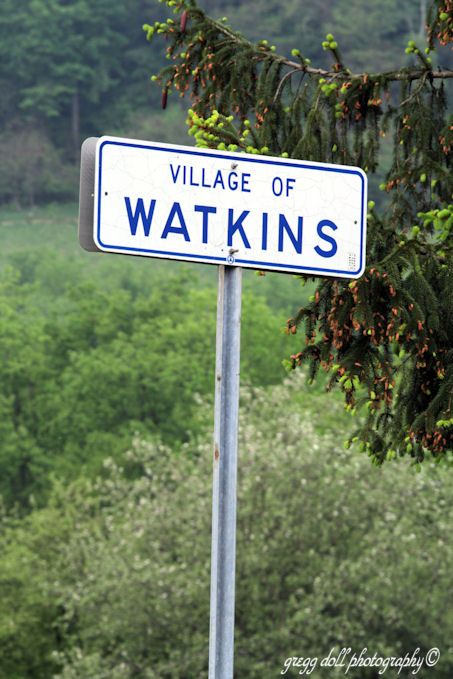 Street sign.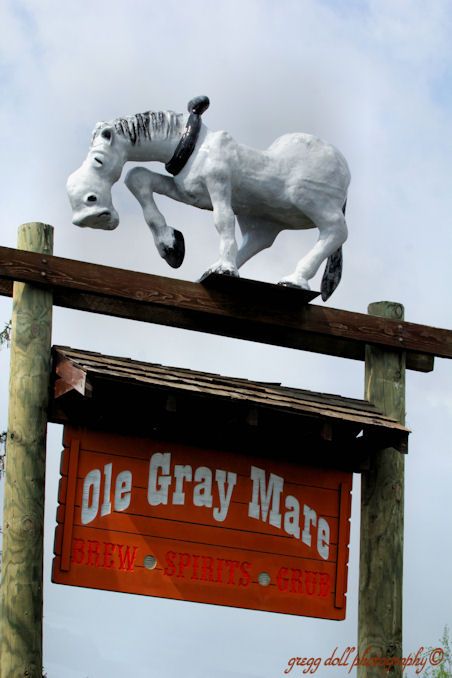 You've now arrived at the Ole Gray Mare, Carrolltown, PA.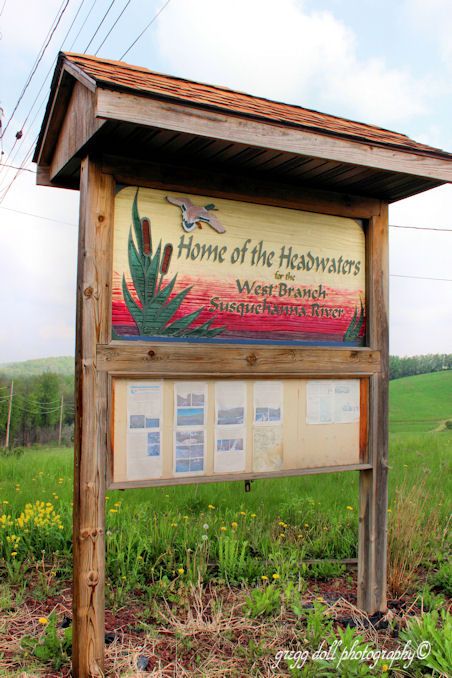 Sign showing the approximate place where the West Branch of the Susquehanna River begins in Carrolltown, PA.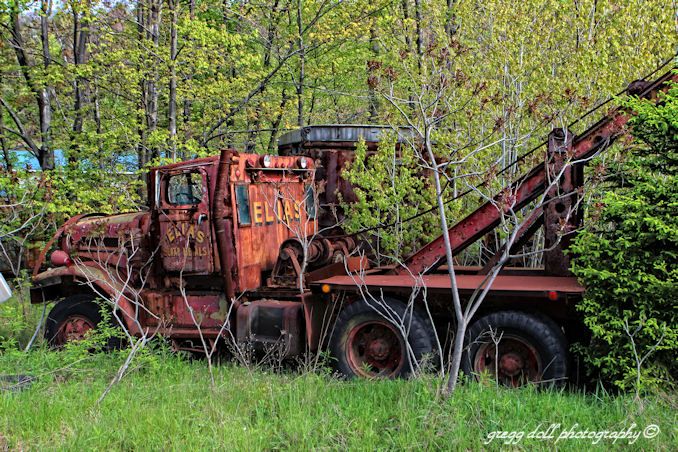 Over the years I've been stopping at the Elias Scrap Yard in Northern Cambria, PA to shoot whatever I see from the road. This week the photographs really show how much the vegetation is filling in around the old vehicles.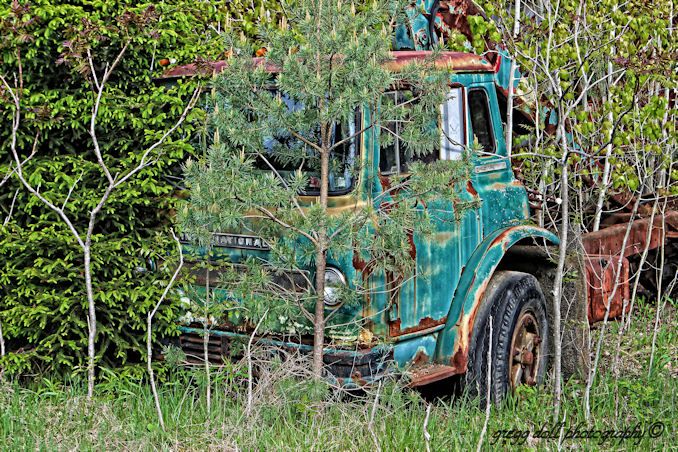 Old International tow truck.
Heavy duty cable that was once used to tow heavy duty trucks.
Cab door showing its age.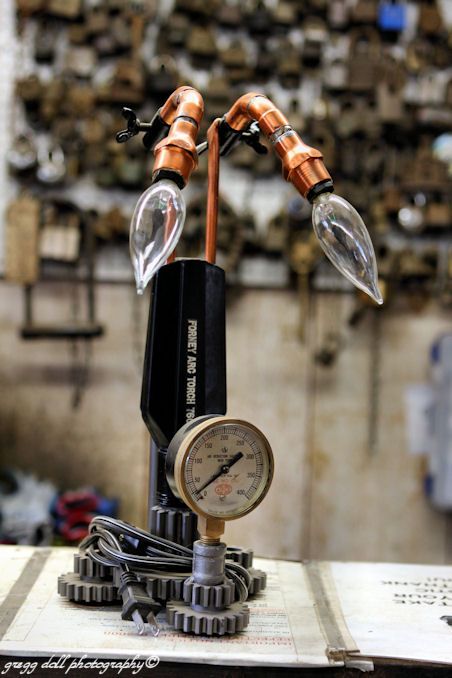 Steampunk lamp made by my friend George, owner of the scrap yard.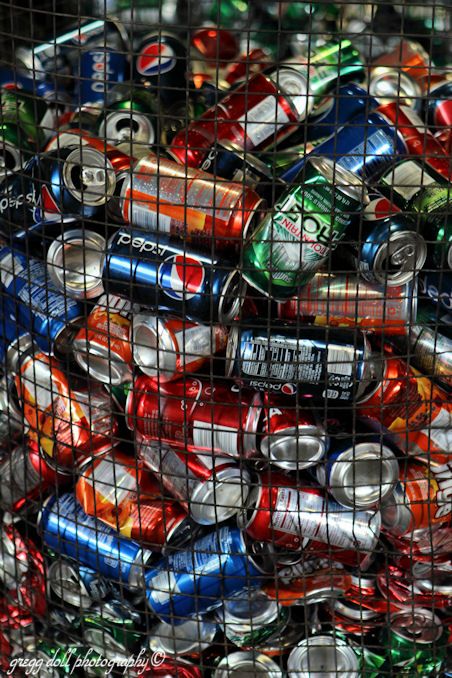 Aluminum cans brought in while I was at the scrap yard shooting.
Billboard on the front wall of the Spring Gap, Maryland Post Office.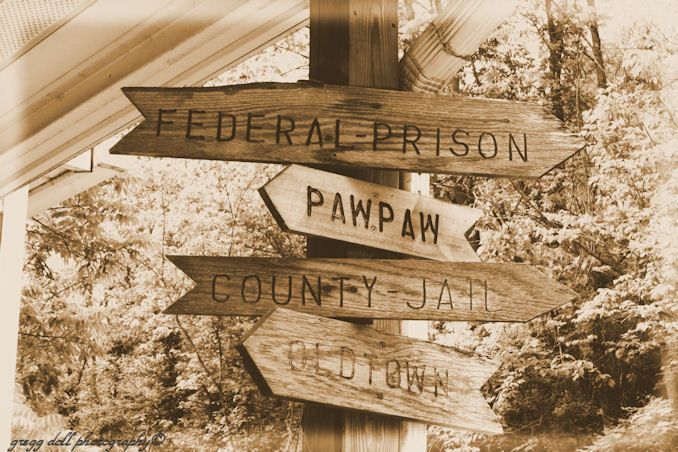 According to these directions, you can get there from here.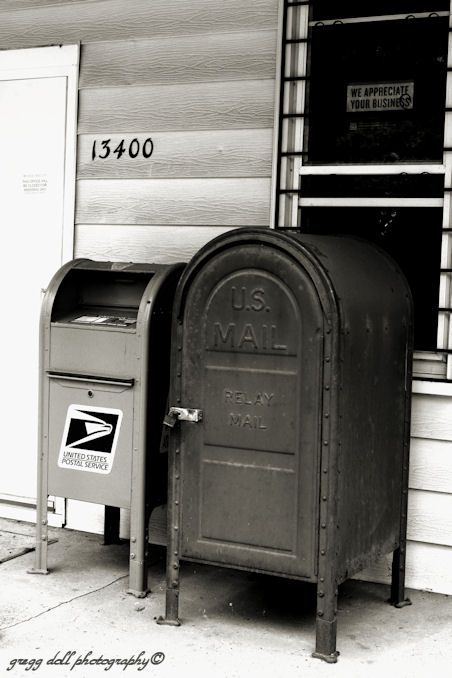 Old school mailboxes sitting out in front of a post office, which was closed, as we drove by on our way to Luray, VA.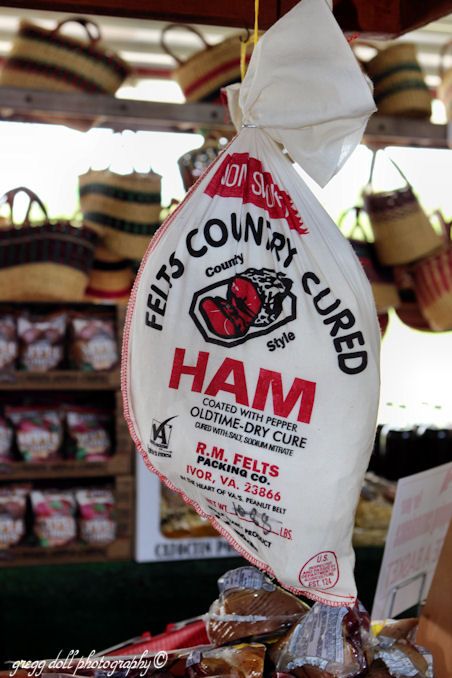 Ham, cured the old time way.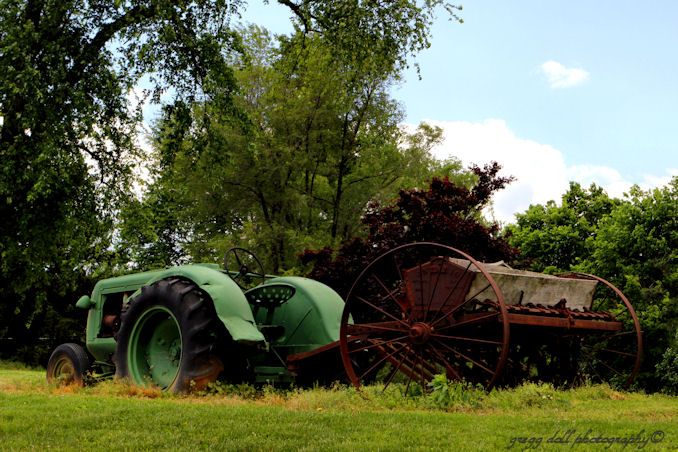 1948 Oliver tractor sitting behind the Virginia Farm Market Stand.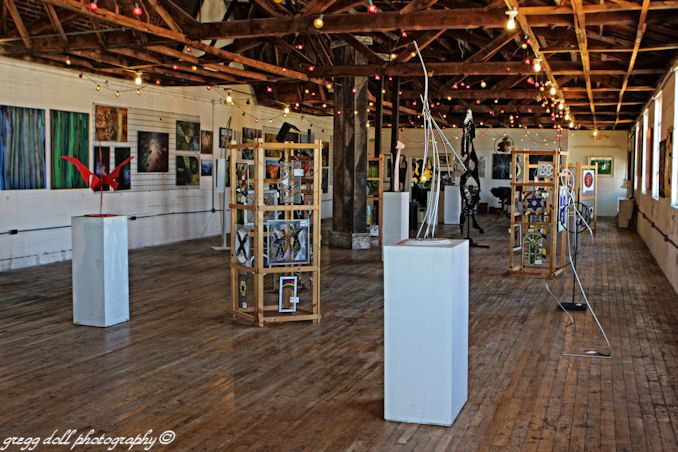 Interior of the
Warehouse Art Gallery
in downtown, Luray, VA.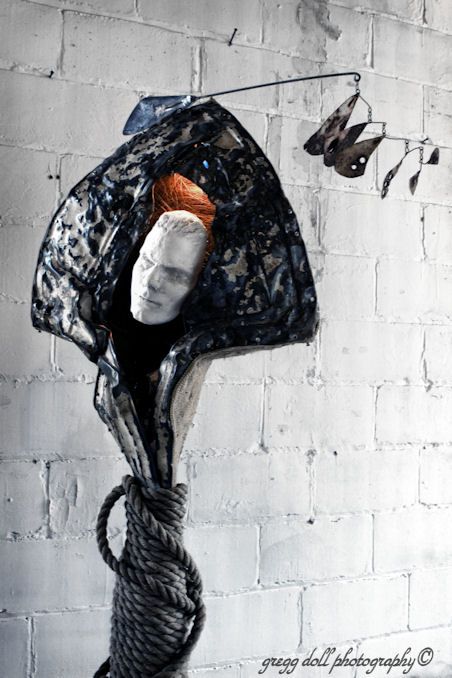 Art by Chance Liscomb.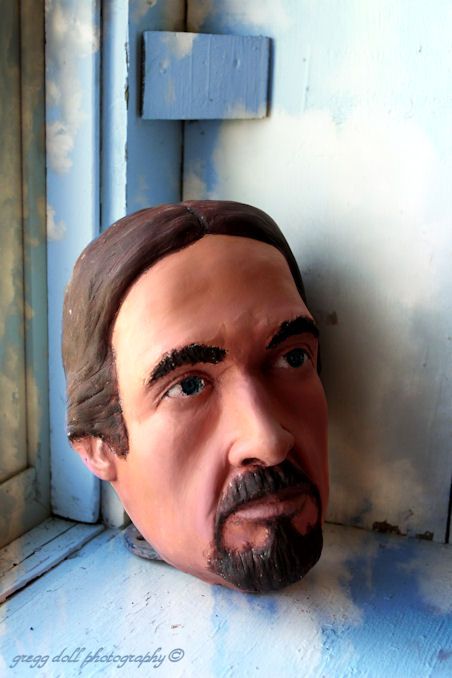 Art by John Fisher.
Steel rings.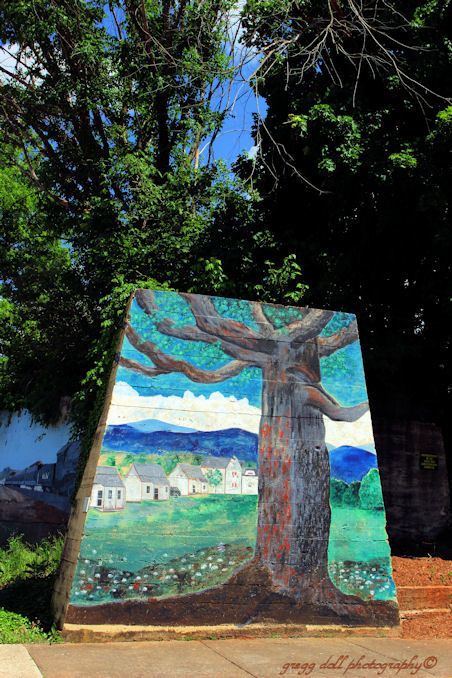 Wall art behind the Warehouse Art Gallery.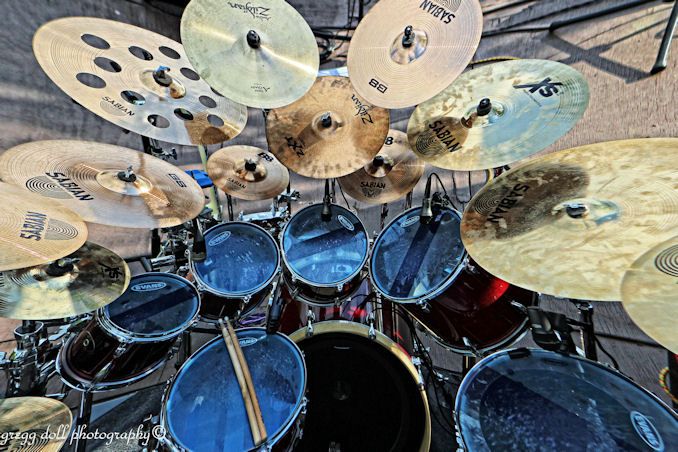 Double drum set.
Climbing high.
Shooting out the window on my second day visiting the Warehouse Art Gallery. If you are ever in Luray you should stop in and see the eclectic art collection housed in this building.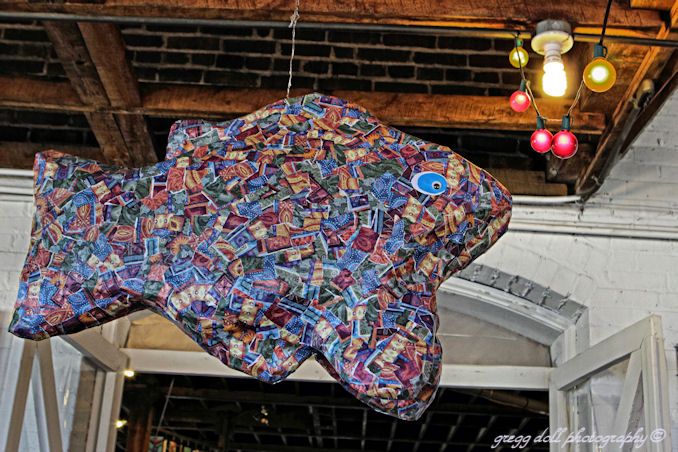 This fish sculpture was created during Wednesday night art classes at the Art Gallery as a group project.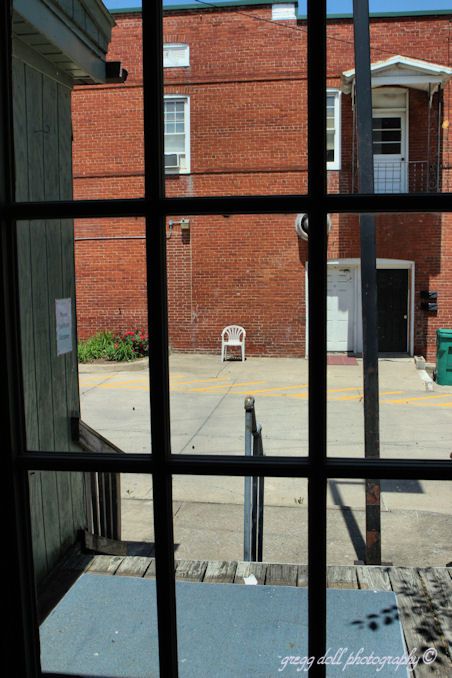 White chair from inside the art gallery.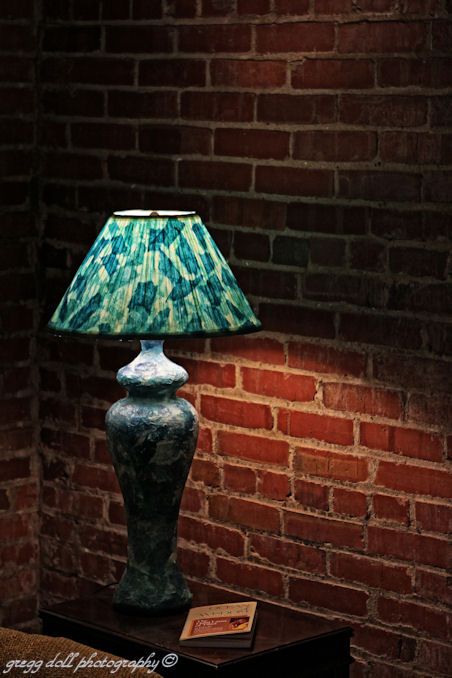 Decorative lamp.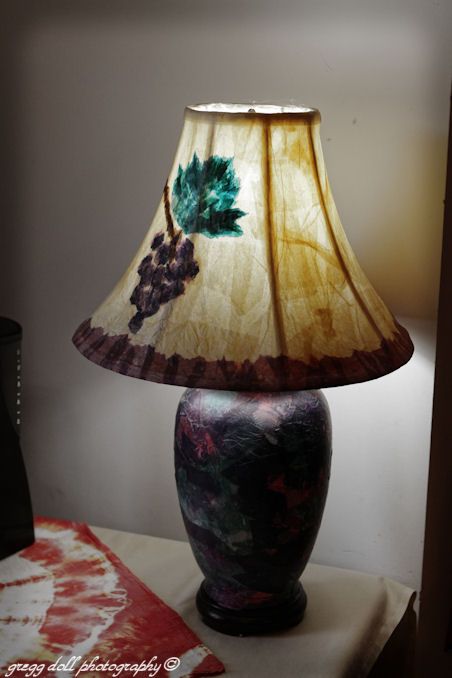 Another decorative lamp.
Beadwork necklace for sale in the Gallery Gift Shop.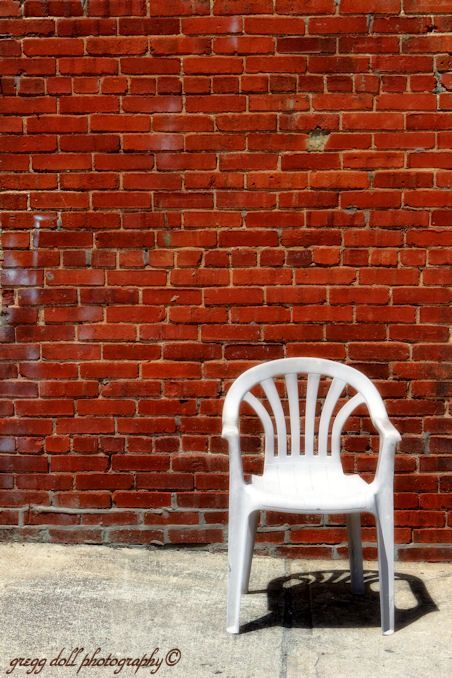 Aforementioned white chair shot from outside the Art Gallery.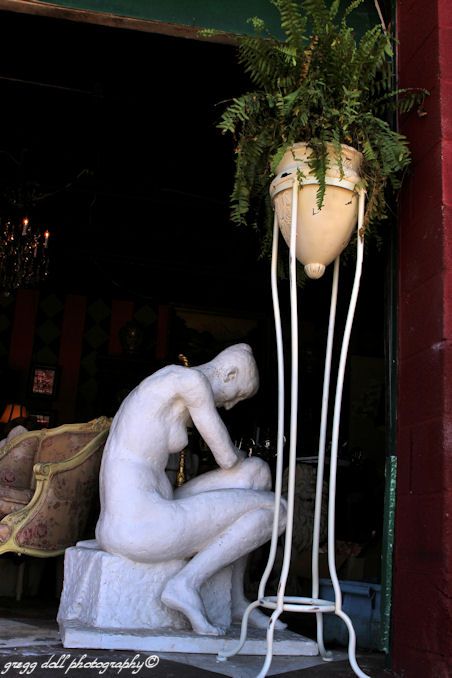 After leaving the Warehouse Art Gallery on Saturday afternoon we drove over to a local antique shop, Luray Antique & Design Center on Tannery Road, where I was able to shoot several photographs without even going inside.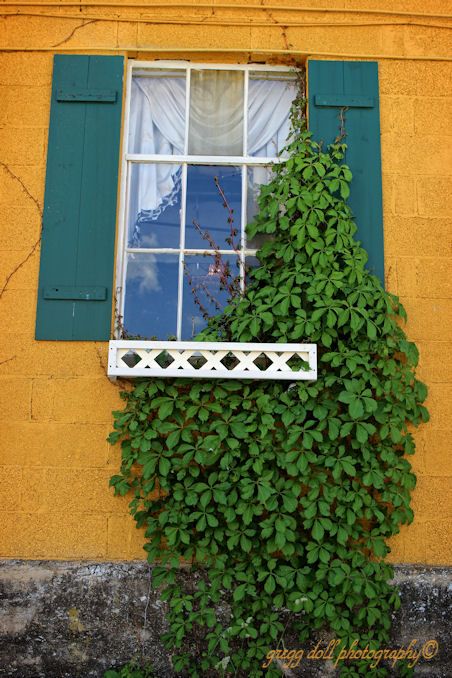 Another photograph from outside the antique store.