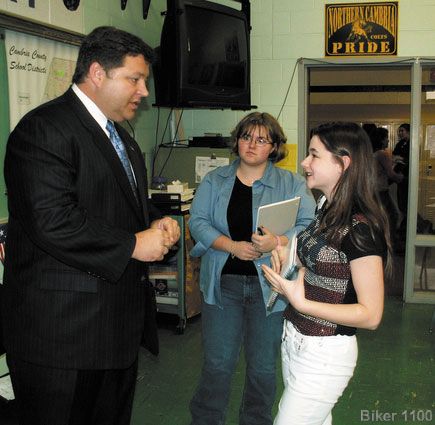 Congressman Shuster takes time to talk to individual students.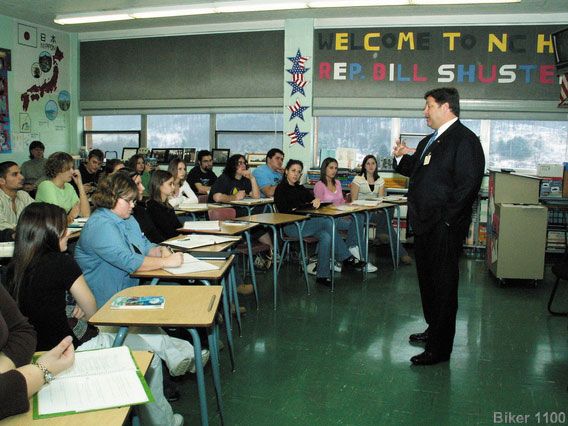 Congressman Bill Shuster addressing Mrs. Bowman's Psychology class.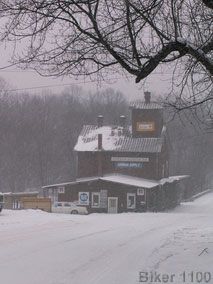 The Garmen Feedmill stands alone in the snowstorm, 9:45am 22Jan2005.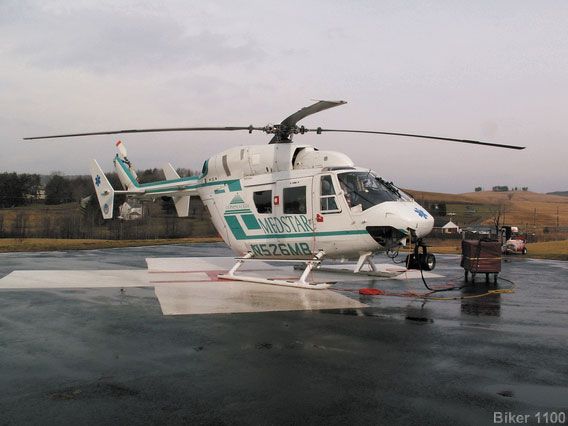 Med-Star helicopter standing by at Miner's Hospital to provide immediate emergency service to the community.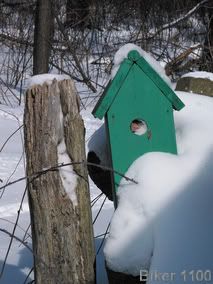 VACANCY...FOR SUBLET.
Former residents of this birdhouse went south prior to Saturday's snowstorm and in anticipation of the Philadelphia Eagles appearance in SuperBowl XXXIX.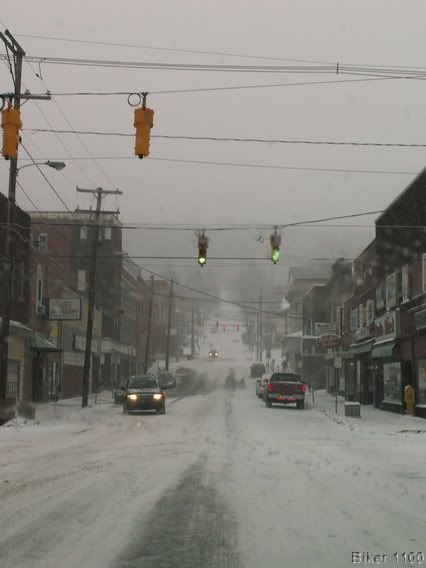 Beautiful downtown Northern Cambria, 9:30am Saturday morning, 22Jan2005. The snowstorm is still an hour away. It was too cold to venture out of the car, so I took this picture through the windshield while waiting at a red light.