We have gone from the snow of the first picture of this week's blog to the mid-50's shown in the last picture. It's that time of the year...one never knows, do one?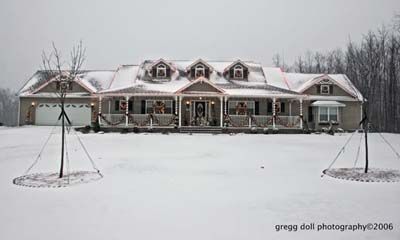 A picture of one of our neighbor's house during a blowing snow storm. Our first real snow of the year. The picture was for the family Christmas card.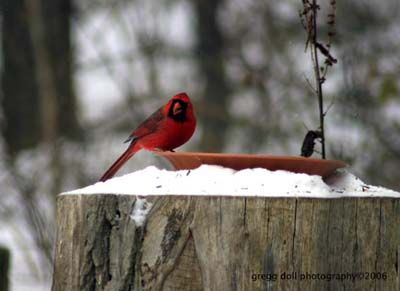 Male cardinal feeding in the snow.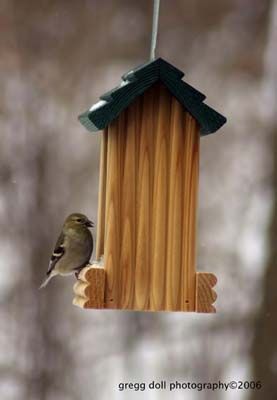 Goldfinch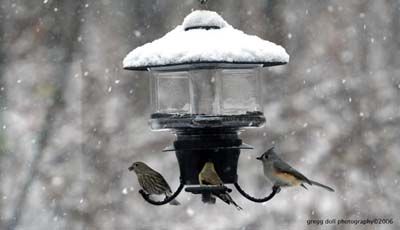 Blowing snow only seems to make the birds hungrier.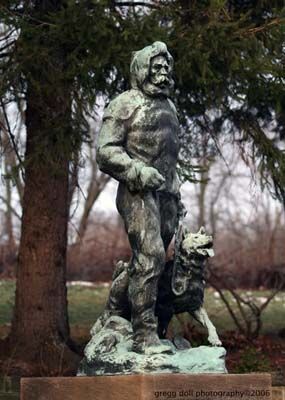 This is a monument to Robert E. Perry, who discovered the North Pole on April 6, 1909. The statue is located in Cresson, PA where he was born in 1856. Unfortunately this monument to one of the great adventurers in American history is not very well maintained.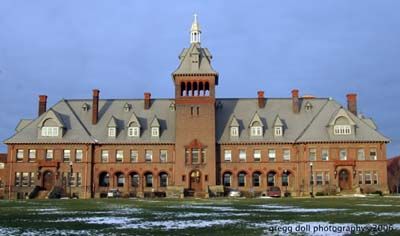 Located directly across the street from the Perry monument, is Mount Aloysius College, locally known as The Mount. Originally founded in 1848 in Loretto, it was moved to it's present site in 1897. In the spring of 2000, the college's charter was amended to include a Masters' degree. This picture shows the main college building.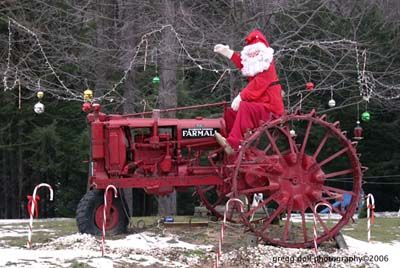 You don't find this kind of Christmas display in downtown Harrisburg, the capital of the state of Pennyslvania. This is rural Pennsylvania.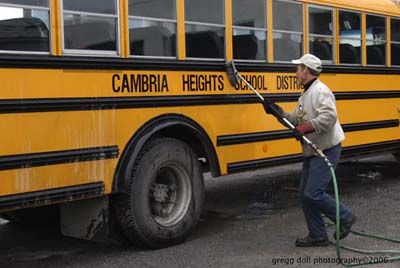 Cambria Heights buses get a good scrubbing after a couple of days of driving on snow and salt covered roads.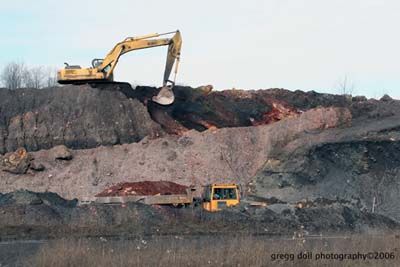 The Bakerton boney pile continues to disappear. Each layer hides the road that allows the trucks to move from the top to the bottom.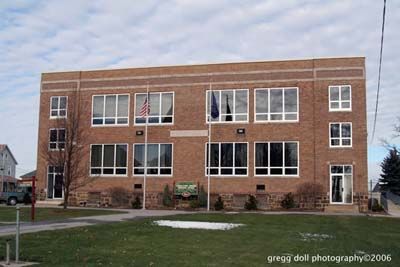 Several months ago we showed a picture of new windows being installed in the 1925 Carrolltown Sshool building which now houses the borough offices and town library. This photo shows the completed new look.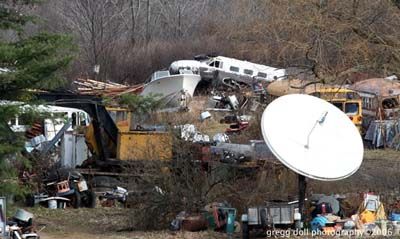 I can't explain it but somehow this junk yard, along Number 9 Road in Susquehanna Township has escaped the wrath of the township supervisors and the State of Pennsylvania Department of Environmental Protection.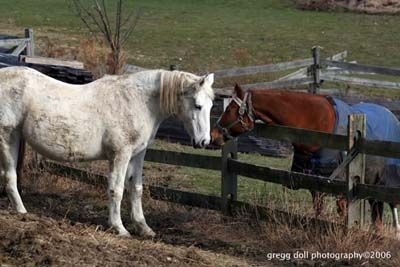 Harry meets Sally.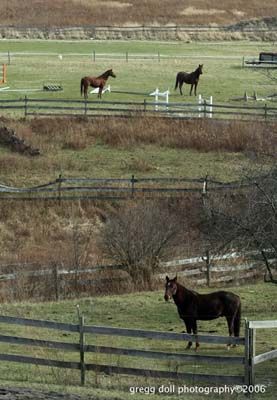 Three Horses.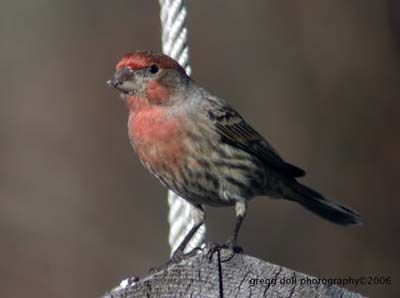 House finch.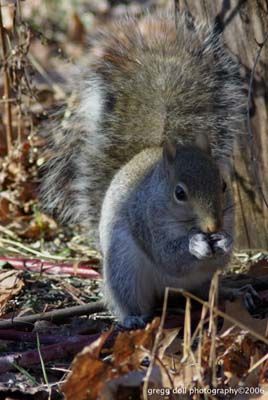 Squirrel shot from a distance of 8 feet, at 336 mm, f5.6, 1/100 second and at an ISO 400.