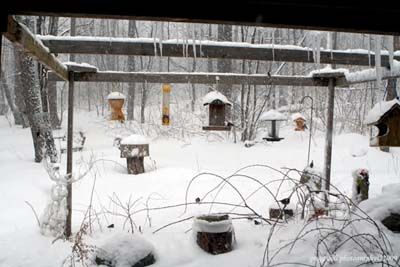 We usually have close-ups of the birds on the feeders. This is what that area of our yard looks like from the window.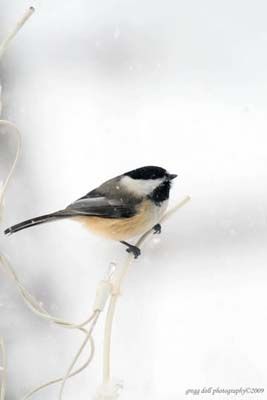 Black-capped Chickadee

Blue Jay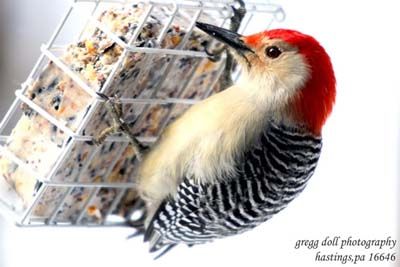 Red-bellied Woodpecker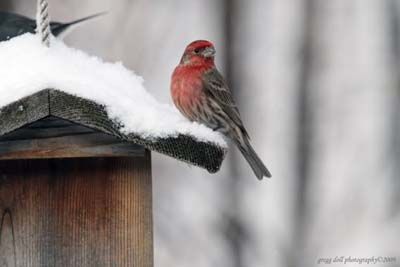 Purple Finch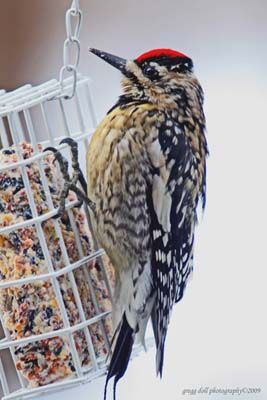 Yellow-bellied Sapsucker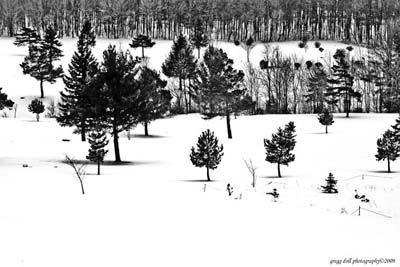 Cambrian Hills Golf Course, Municipal Road,
Susquehanna Township, Cambria County, Pennsylvania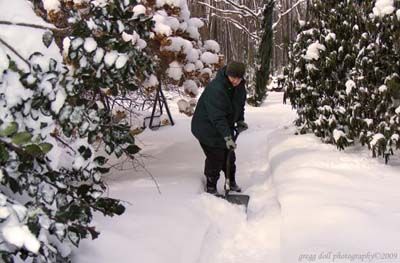 Mountain folk like to keep busy with their winter hobbies, like keeping the sidewalk cleared of snow.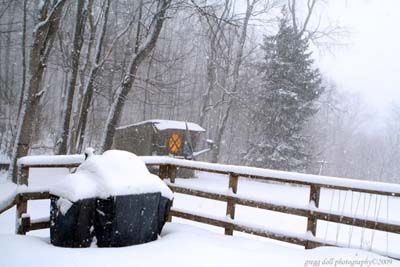 Nothing going on in the old smoker today.

Someone posted this sign in front of their yard on Bridge Street in Hastings borough. It helps to have a sense of humor about Mother Nature!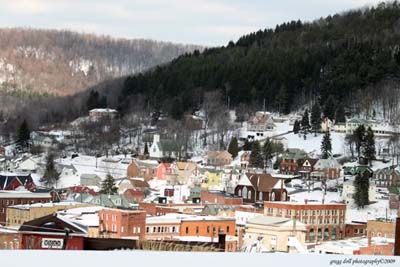 A winter view of the Barnesboro section of Northern Cambria, PA.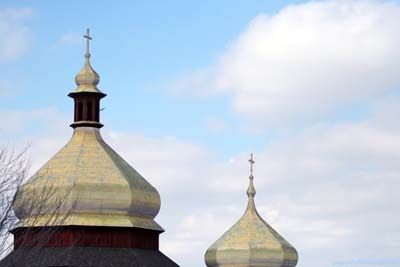 Steeples on St. Mary's Ukranian Catholic Church,
Northern Cambria, PA.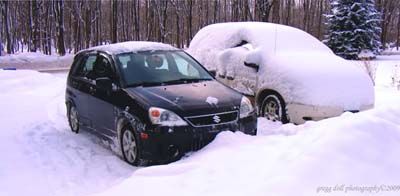 Seems like we no more than get the drive-way plowed and another storm hits us. As you can see I haven't moved my van in several days.

The 33rd Annual Spelling Bee was held on the campus of Saint Francis University last Saturday. Students from 15 schools competed in the multi-round event. The winner and 2 runners-up will compete in the Pittsburgh Post-Gazette Spelling Bee in March. Winners of the Pittsburgh competition will attend the National Spelling Bee in Washington DC. Words are given phonetically and then defined. One of the words was:
pah-puh-raht-tsee, freelance photographers, esp. those who take candid pictures of celebrities for publication
.
[paparazzi]
The following photographs are example of such works.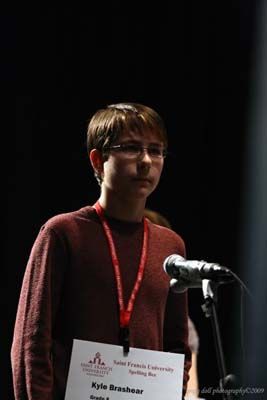 Kyle Brashear
Hollidaysburg Area Jr. High School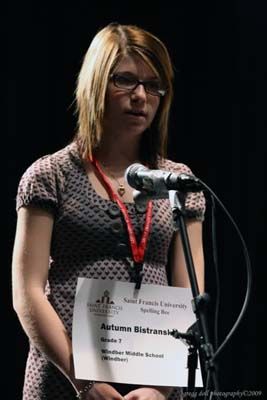 Autumn Bistransky
Windber Area Middle School

Kelly Deskevich
Holy Name School (Ebensburg, PA)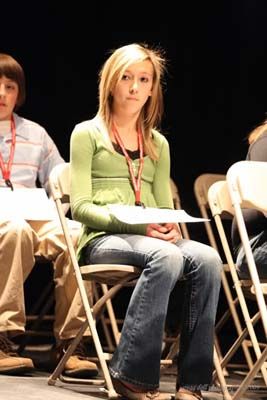 Jenna Bracken
Windber Area Middle School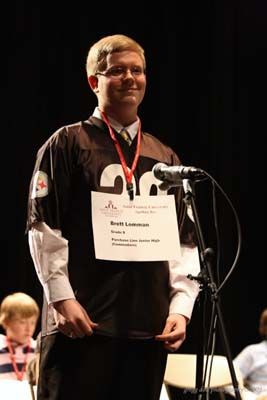 Brett Lomman
Purchase Line Junior Senior High School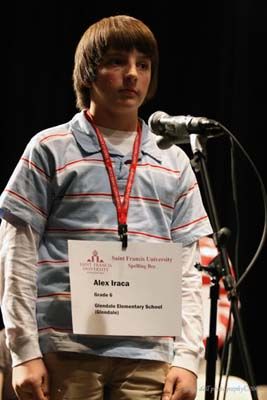 Alex Iraca
Glendale Elementary School

Brad Rosemas
Portage Area Middle School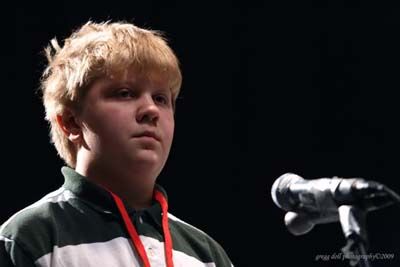 Dustin Bier
Portage Area Middle School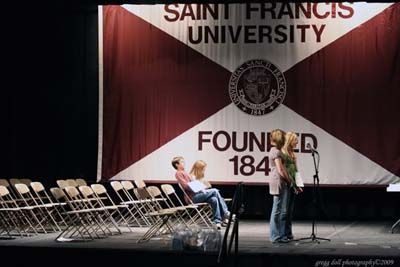 Then there were four.
Kyle Brashear and Kelly Deskevich (seated) watch as Autumn Bistransky and Jenna Bracken (at the microphone) vie for third place.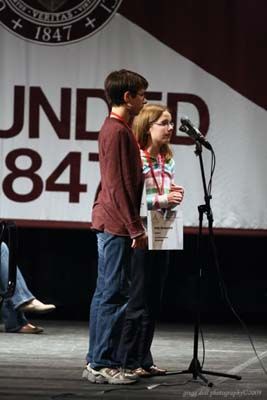 The final two.
Kyle Brashear and Kelly Deskevich

The first place winner with the trophy and prize bag!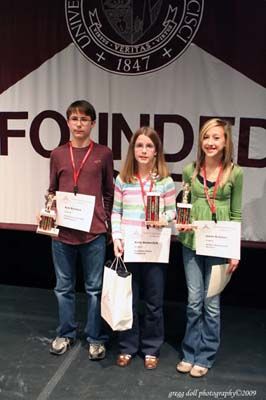 Kyle Brashear (2nd), Kelly Deskevich (1st) and Jenna Bracken (3rd)
These three scholars are off to Pittsburgh for the next step in the 2009 Spelling Bee.