The mid-70's were a very productive time for me. I was going to school at
Lehigh County Communty College
(now known as Lehigh Carbon Community College), had a radio show, worked as a videographer for Service Electric Cable TV in Allentown, PA, was picking up stringer jobs with WNEP TV in Scranton, PA and selling a few shots to the Allentown Morning Call. The oldest photograph in this group was shot while I was still living in South Philadelphia. Welcome to the Show!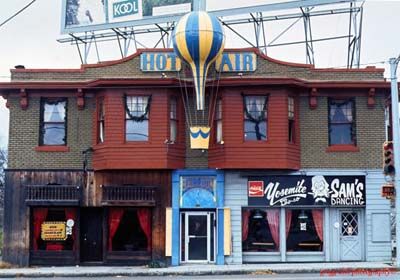 Yosemite Sam's Disco, somewhere in Memphis, TN.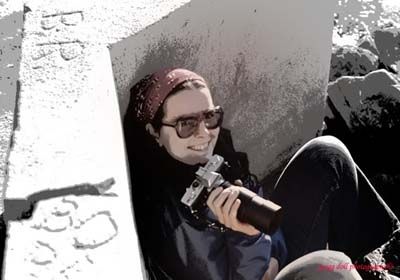 Best Friend.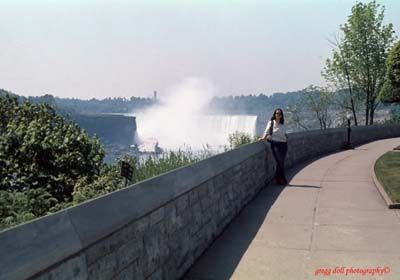 Barb standing in front of Niagara Falls. We don't remember what month this was but there is still ice at the base of the falls.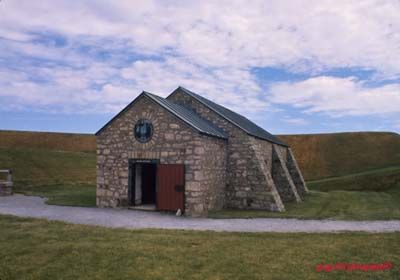 Fort Niagara, this might be the powder house.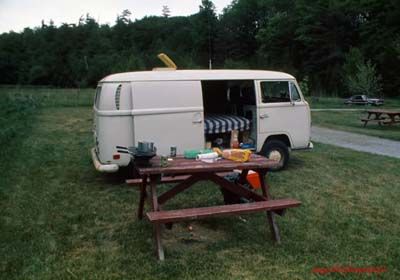 Camp ground near Toronto, Canada. Years later we would have our van painted British Racing Green, leaving only a white stripe around the center.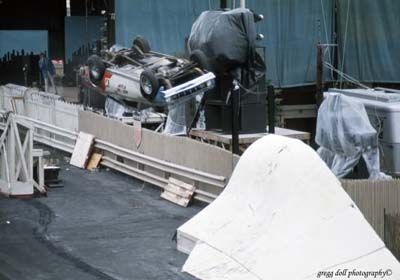 Originally done as a 007 movie stunt in the film Man with the Golden Gun, this attempt by the American Thrill Show at the Allentown Fair Grounds in 1975 didn't go off quite as planned. To make a good story short, I will just say that it was damp and dreary and the driver didn't make it to that magic 47 mph ramp speed that was needed. The story behind this whole stunt is really interesting. To learn more http://www.stuntdriver.com/. I believe that Jimmy Canton was the driver that day. I don't know what his record is for making the complete 360 required in the trick but Bumps Willert accomplished the stunt 29 out of 31 times, according to the website.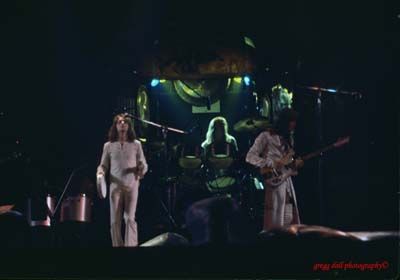 Yes
Shot at the Spectrum in South Philadelphia.



Blood Sweat and Tears
Philadelphia, PA.

Another picture of Billy Joel in the Service Electric TV Studio, but this time using a normal lens rather than the fish-eye used in the photo in last week's blog.

Nitty Gritty Dirt Band
Allentown Fair Grounds, 1977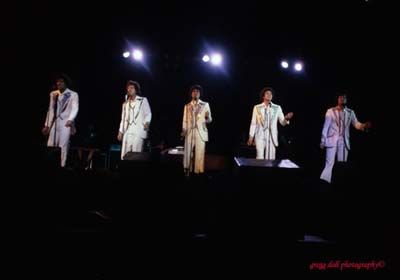 The Osmond Brothers
Allentown Fair Grounds
Believe it or not, the Allentown Fair used to attract a lot of big-time shows not only to the fair but there were also concerts held in the Agricultural Building in the fall and winter months. During the rest of the year the area under the grandstands was run as a farmers market.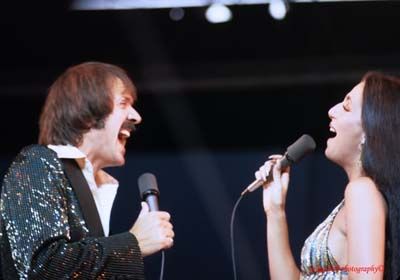 Sonny and Cher
Allentown Fair Grounds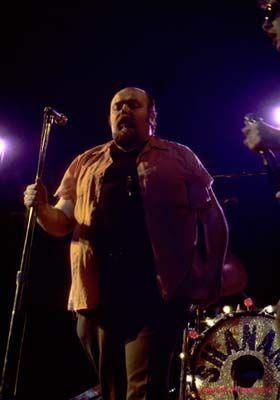 Lenny Baker, ShaNaNa
1979, Valley Forge Music Theatre, in the round.
Between 1975 and 1977, we spent a lot of time shooting at the Pocono International Raceway in Long Pond, PA. Stock cars, open wheels, sports cars, it didn't make a difference. It was a good time and in those days, you had better access to the cars and drivers than we do today.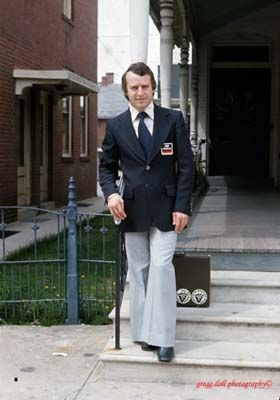 Jackie Oliver
Also shot at the Service Electric TV 2 Studio in Allentown, PA, April 1975. Jackie was in town to promote the upcoming Formula 5000 race at the Pocono International Raceway.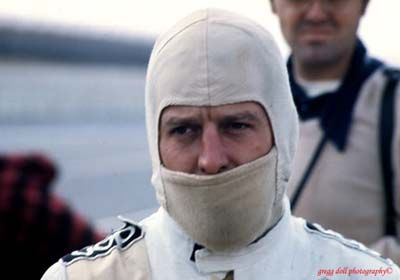 Several months after shooting the previous photograph, I again caught up with Jackie Oliver at Pocono as he was practicing for the Formula 5000 race.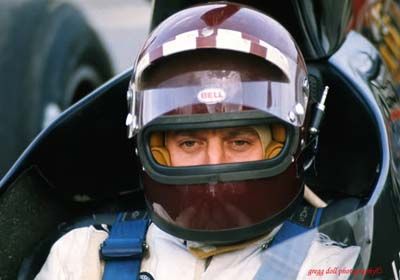 Jackie Oliver in the driver's seat.
Helmet on, seatbelts fastened, it's time to take the old jalopy out on the track and see what it will do.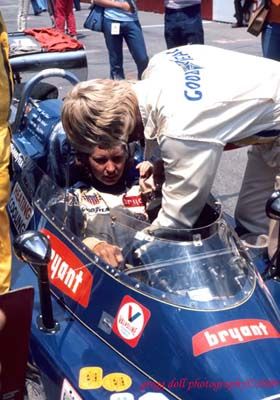 Janet Guthrie
Getting fitted in the cockpit of her race car in preparation for the 1975 Schaefer 500. There is more to be said about Janet Guthrie and her contributions to motor sports than I can put in here, so please just do a Wikipedia search. Normally when I go to a show or races or anything for that matter I like to show up well ahead of time, like when the teams are just getting the cars out of the transporters or making their first practice runs of the weekend. It's pretty much laid back during this time and I'm seldom in anybody's way. On race day it's a whole different world.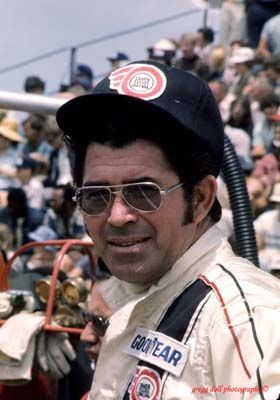 Roger McCluskey
Driver of the Silver Floss Special
Schaefer 500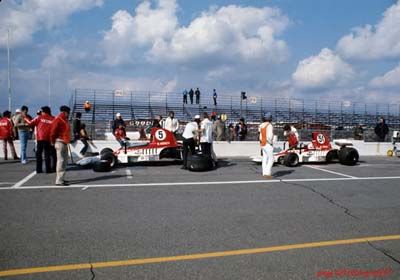 The Vels Parnellie Jones Racing team crew prepares Mario Andretti and Al Unser's Lola T400 Chevy V8 powered cars for some early practice session for the Formula 5000 race held at the Pocono International Race track.


Mute Swans
Brigantine National Wildlife Refuge, Smithville, NJ
Once a year we would drive down to Smithville, NJ to spend the day bird watching at the refuge, which has since been joined with another site and renamed Edwin B. Forsythe National Wildlife Refuge. If we had time we would drive down to Atlantic City and spend a few hours on the boardwalk.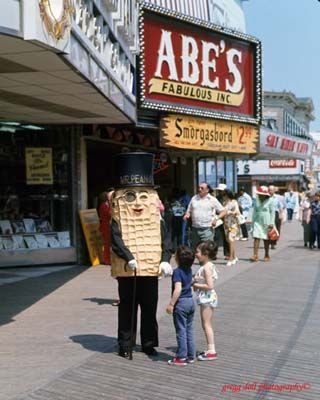 This shot was taken over 30 years ago on the boardwalk in Atlantic City, NJ. It shows my children talking to Mr. Peanut in front of the Planter's Peanut Store. Last week I read online that Mr. Peanut is rated number 3 out of the top 25 product mascots.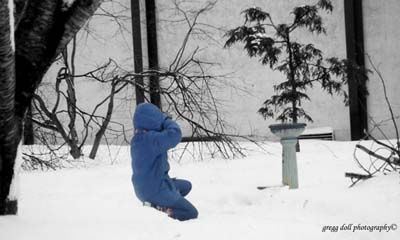 Barb shooting in West Park, Allentown, PA sometime in 1975, we think.