As far as I'm concerned it could stay fall for 6 months of the year and spring for the other 6. I love the color and there certainly is a lot of color in this week's blog.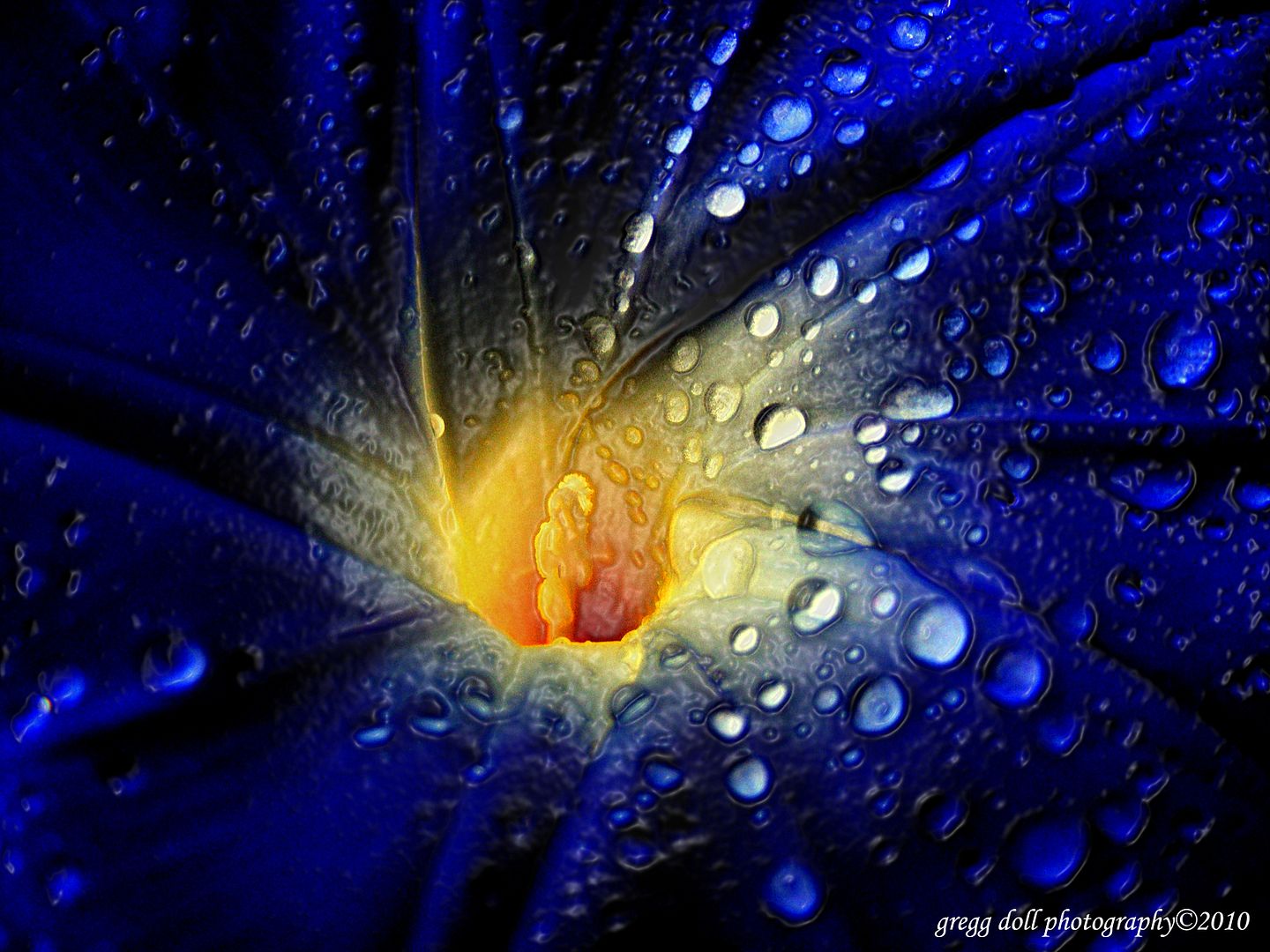 One of the few remaining Morning Glories that are still struggling to survive as the days get colder and shorter. This one was captured with raindrops still hanging onto it. In the last month we lost over 75 minutes of daylight.

What started out to be a throw away picture of a sunrise, turns into a bit of art work with a little help from PhotoShop.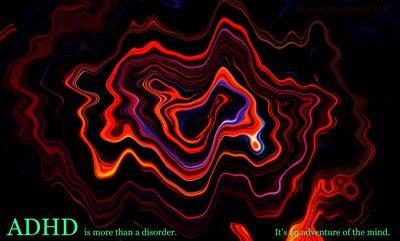 ADHD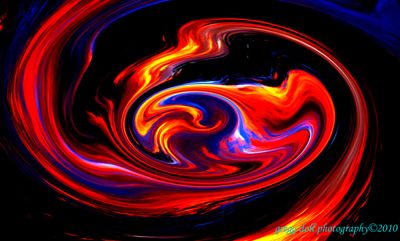 Spinning out of Control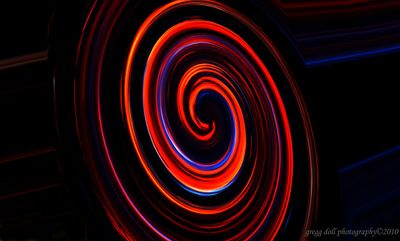 Finding Center.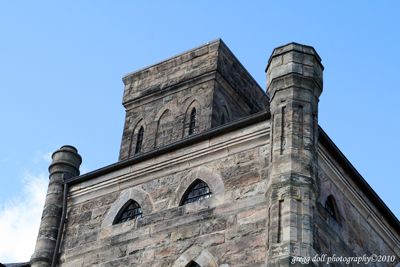 Old Jailhouse in Ebensburg, PA.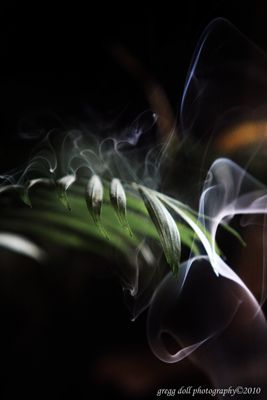 Smoke drifting through a palm house plant.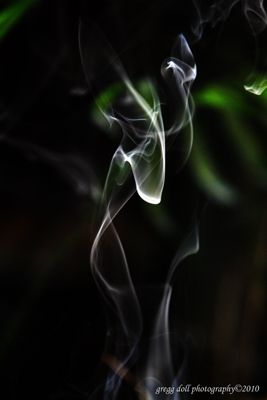 Ditto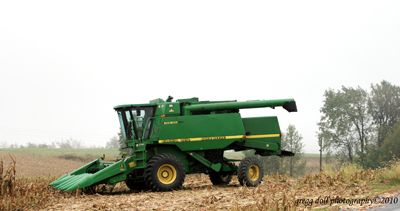 Three days of rain kept this John Deere Sidehill 9510 corn picker out of the muddy fields.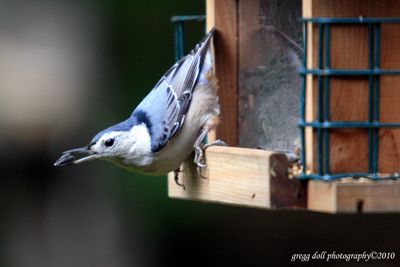 White-breasted Nuthatch about to take off with a sunflower seed in it's mouth.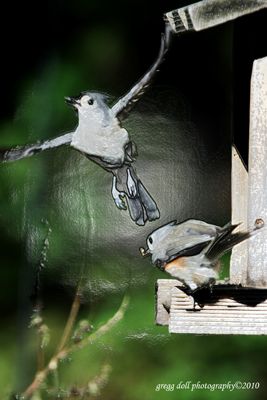 Tufted Titmouse, coming and going.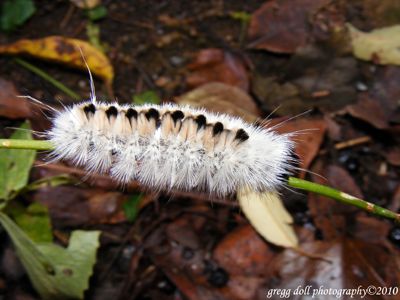 This beauty is a Tussock Moth caterpillar.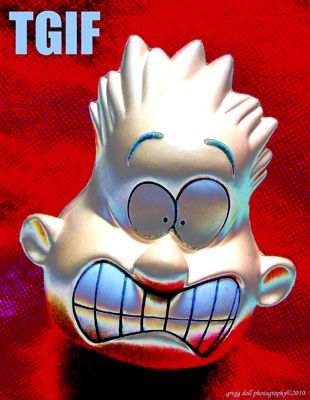 Oh, Yeah!

Our daughter was heading back to Pennsylvania from SC and we decided to meet her half way at New River Gorge Bridge near Fayetteville, WVA on Monday. It was a nice day for a long drive and a chance to enjoy the beginning of the fall colors in West Virginia. This was a lot better than the trip we made down this way in February.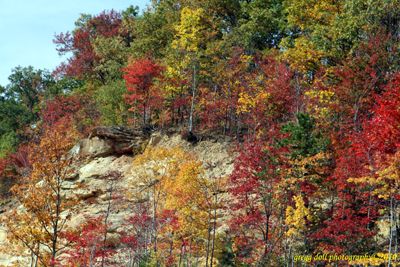 The road was lined with great combinations of colors in the trees, set off by beautiful rock formations. I'd trade a view of a palm tree for this view anyday.

New River Gorge Bridge over Route 19 from the observation trail near the Canyon Rim Visitor Center. This Saturday, 16 October 2010, the roadway over the bridge will be closed for New River Gorge Bridge Day.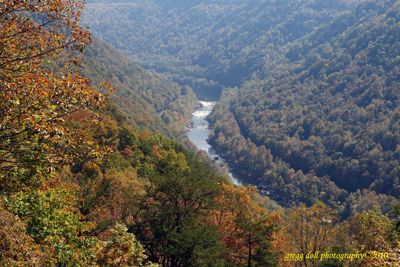 Looking in the opposite direction from the back observation deck of the Visitor Center is this view of the New River, which is probably the oldest river in North America.

Summersville Lake along Route 19, Summersville, SC.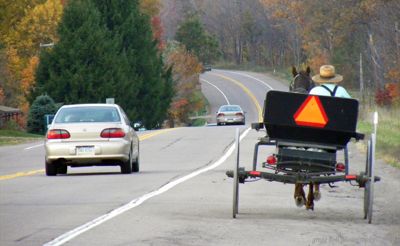 We know we're close to home when we start to see the horse and buggies.