After all the travels earlier this month it was nice just to hang around and shoot some of the local color this week.

Magee Road going towards Patton, PA.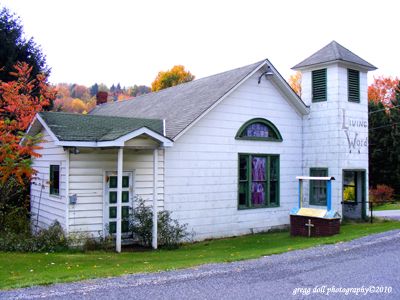 Old church outside of Patton.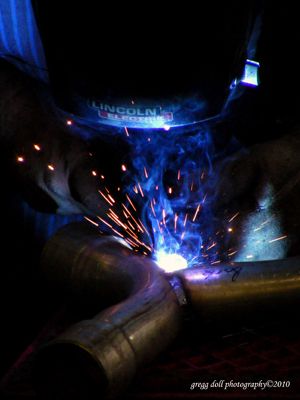 I stopped at my buddy's garage to visit and his helper was welding a tail pipe. I took a few minutes to snap some pictures of the work. Since I use this camera on auto only, I used my finger to cover up the flash to achieve this effect.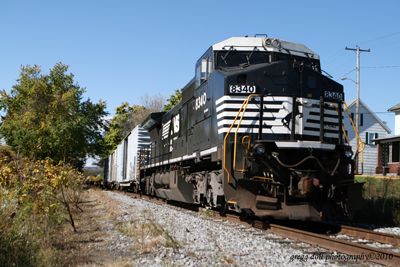 Norfolk Southern D8-40CW sitting on a siding in Portage, PA. This was formerly a Conrail engine built in 1993 by General Electric.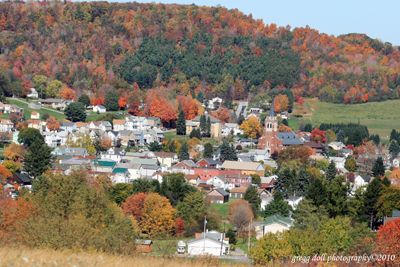 Hastings, PA on a beautiful fall afternoon.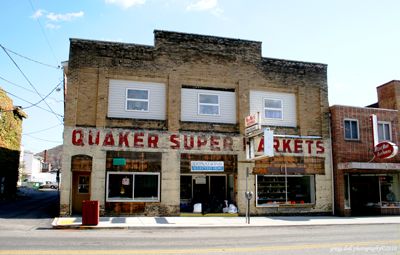 What is now a Goodwill outlet store was originally a Quaker Super Market on Crawford Avenue in Northern Cambria. After a fire in 1967 the building was partially demolished and a new facade was put on the front. The building is going under some renovation, and the facade was removed, revealing the old store name.

The following 8 photographs were shot at the final dress rehearsal of A Clockwork Orange, the fall play put on by the Theatre Department at Saint Francis University. To save a little space and time, I'm only going to use a few of the pictures.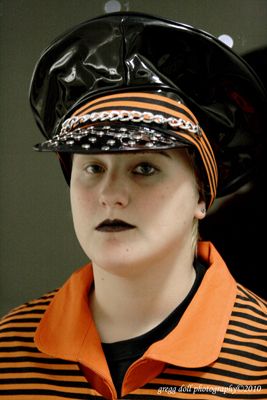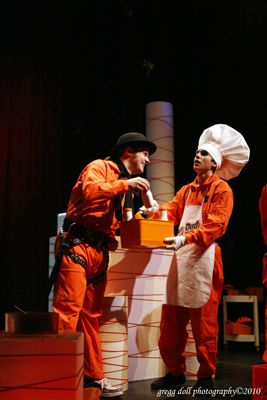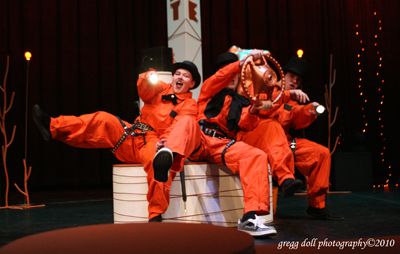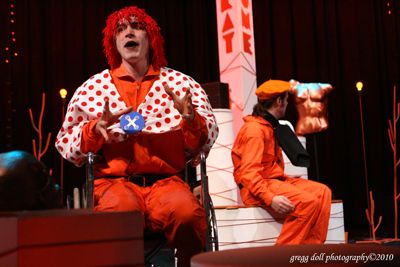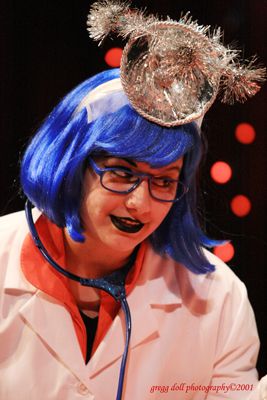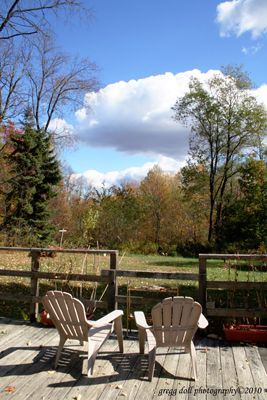 Looking at the fall scenery off the front deck.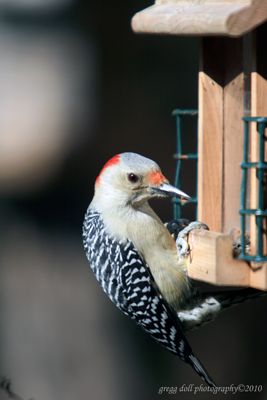 Female Red-bellied Woodpecker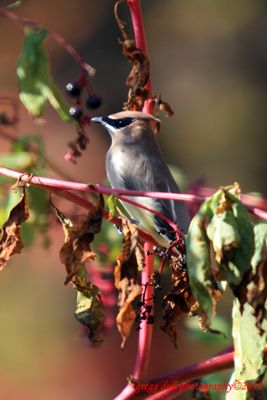 Once again the Waxwings were back at the pokeweed plant last week.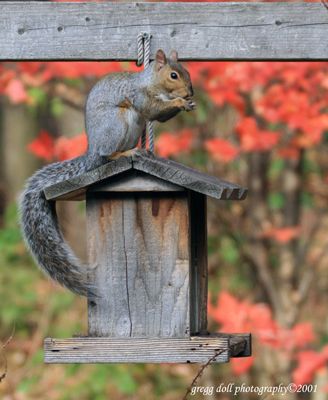 Squirrel having breakfast on a Sunday morning.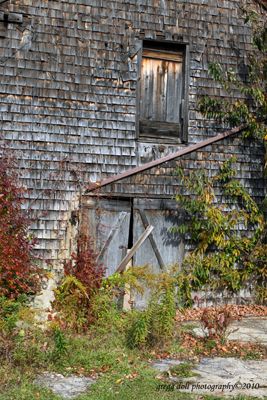 I've been passing this old building for 24 years and this is the first picture I've taken of it.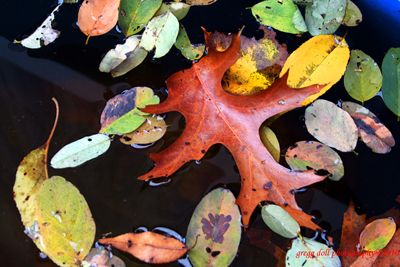 Sometimes the simplest things make the best subject.

New family portrait.