This last week has been a good one for shooting things I really like to photograph, including those of the humans.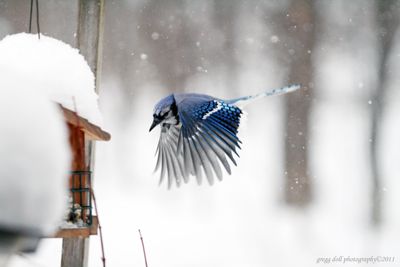 I'm not exactly sure why but the Blue Jays seem to favor this one feeder over all the rest that I have out.

One of the highlights of this week was getting to see 8 diesel engines that are owned by The R.J. Corman Railroad Company of Lexington, Kentucky sitting in Patton, PA. This was a first for me. The line was made up of GP-38s and SD-40s and as you can see they looked really pretty sitting in the falling snow.

This and the next 3 shots were from Fourth Avenue, a street that deadends near the railroad tracks.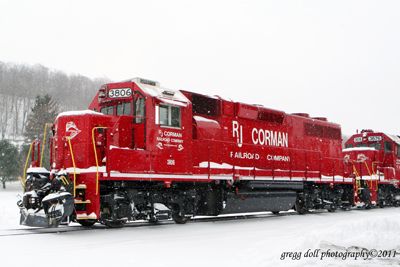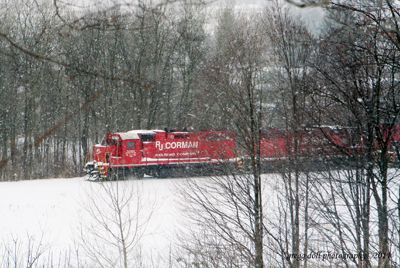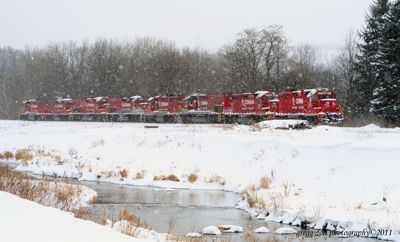 Looking across Chest Creek from Apple Street at the line of engines.


Several years ago I shot another picture of a Mourning Dove as it dove out of a tree. That caught people's eyes because when the doves are sitting on the ground, you only see the brown of their backs and bellies. Shots of the birds in flight show the blues and grays. They really are a colorful bird.




The next three photographs show my friend Roland Paronish, along with his son Roland II, at work in his shop creating a new metal sculpture of a raptor dinosaur. The sculpture starts out as a wire frame and each individual round metal slug is tack welded into place, hammered into shape and then spot welded until it becomes one solid piece.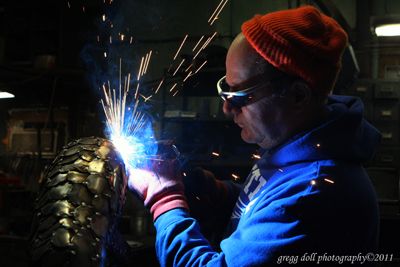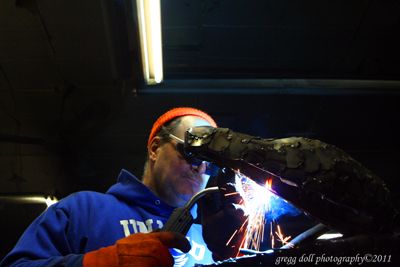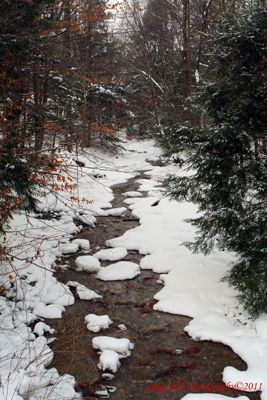 Winter wonderland.

I'm not really sure as to what these two lawn birds are supposed to be, but they look like sand pipers to me.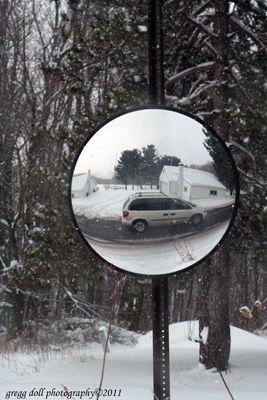 A good reflection of my van.

Usually found in small flocks, the Mourning Doves are probably one of the prettiest and most graceful and at the same time one of the most hesitant birds we have here. It can take several minutes and several false starts before they commit to taking off from their perch.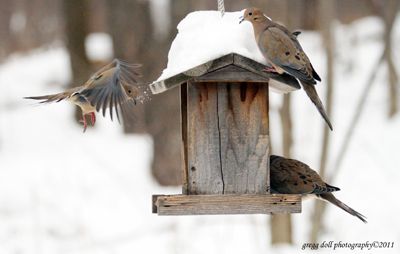 Sometimes there are as many as 6 or 7 birds all vying for a good place at the feeder at once.

Here you can see several birds waiting for their turn at the table.



Every few days the Sharp-shinned Hawk that rules this area comes into the feeders looking for an easy meal. This is the first time I've been able to get some shots of it right after a kill.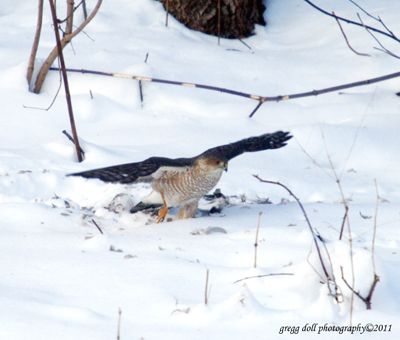 After taking a few more bites out of it's prey, the hawk goes to a limb or branch, watches the food and then goes back for more.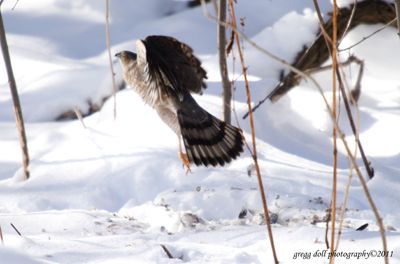 Hawks are in no hurry to finish off a good meal. They take as long as 45 minutes to an hour to completely eat everything, but the feathers.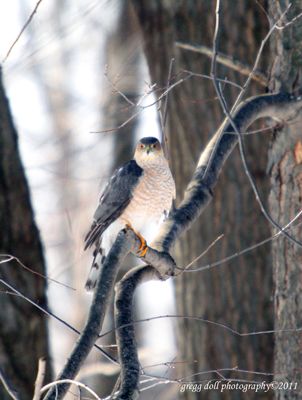 The Sharp-shinned hawk takes another break from it's feeding by sitting high in a old cherry tree where it can see what's going on around it.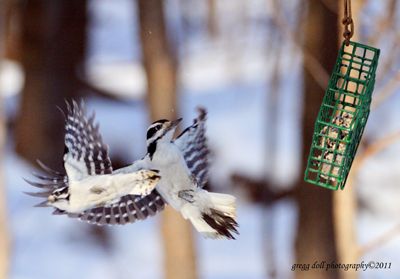 Making a hasty retreat a small Downy Woodpecker exits stage left under the assault of a large Hairy Woodpecker.