With the mild winter that we've had I really hope that these are the last pictures of snow for the year. But then again, I'm probably just fooling myself.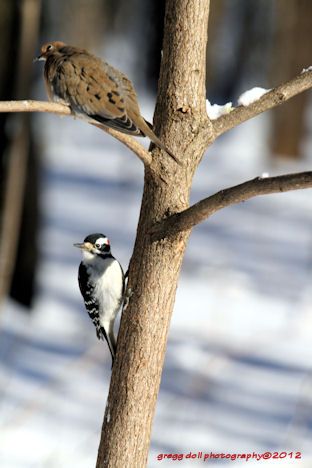 It's not often that I get a chance to take a picture of two different kind of birds sitting close together but this week I was fortunate enough to get two good shots. A Mourning Dove and a male Hairy Woodpecker hang out on a sassafras tree.
Tufted Titmouse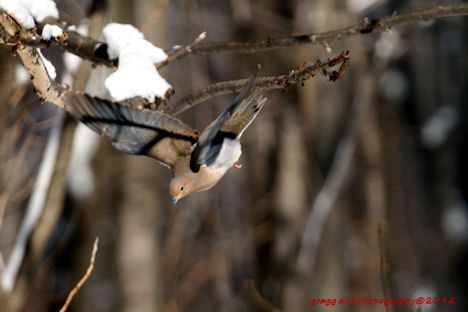 A Mourning Dove leaves its perch heading down to feed underneath the feeders.
Sometimes it takes me ten or twelve tries to get a shot like this because a dove has the brain the size of a pebble and it takes them forever to make up their minds whether they are going to take off or not.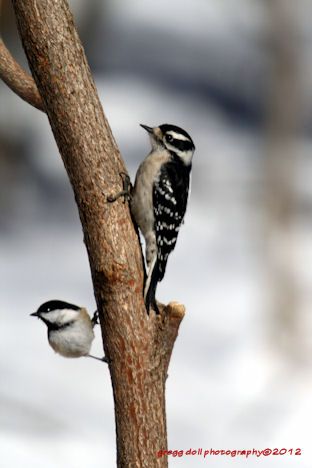 My second shot of two different birds features a female Downy woodpecker and a Black-capped Chickadee perched on opposite sides of a sassafras tree.
Male Hairy Woodpecker.
One of at least two male Red-bellied Woodpeckers that we've seen at the feeders.
I've probably used this old lobster trap as a subject before but with each snow it looks a little different.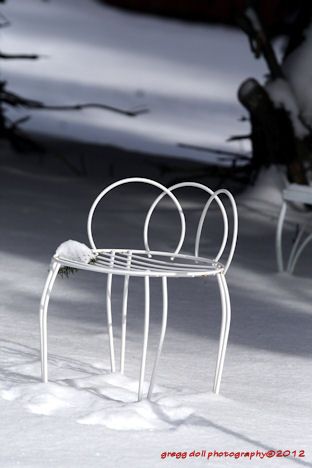 We can't wait for spring time so we can put a nice looking pot of blooming flowers on this chair.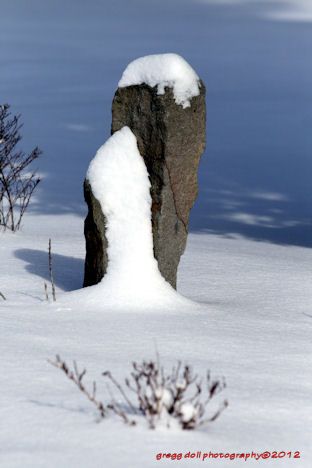 This monolith was once in the back yard but when we finished the edition to the garden this summer, it found a new home.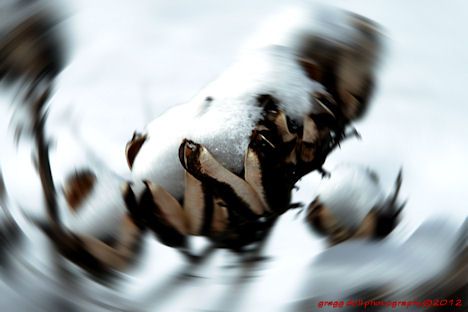 Seed pods from a Spanish Yucca covered with snow and enhanced in PhotoShop.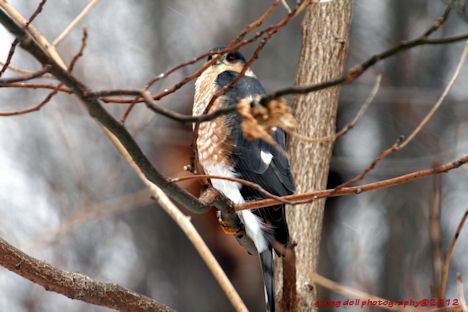 A Sharp-Shinned Hawk sitting directly above the feeders.
My wife shot this of me getting ready to plow the driveway and play in the yard on my new toy. And
Think Spring
worked because as we prepare this post on Wednesday, 1 February 2012, the temperature outside is 51 degrees at 5 p.m. EST.