I can't wait for winter to end so I can get out of here and see what is happening in the rest of the world. But, with the rising cost of gas, I'm not really sure how far I can roam this spring and summer.

One of the projects I wanted to work on this year was making some videos and slideshows and posting them onto YouTube. You'll find two links in this week's blog to the videos on my YouTube channel. Enjoy!
This male cardinal flew into a window and I rescued it from the deep snow it fell into. See a
video.
A grey squirrel trying to raid the feeders.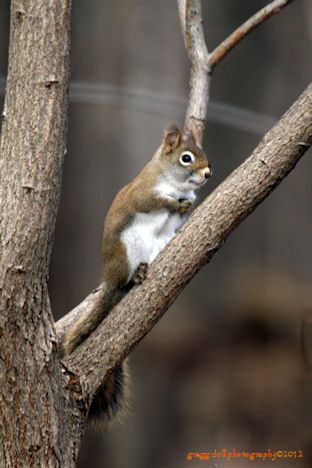 Although this little red squirrel climbs up the tree and looks at the feeder it normally doesn't bother them because there is enough seed laying on the ground.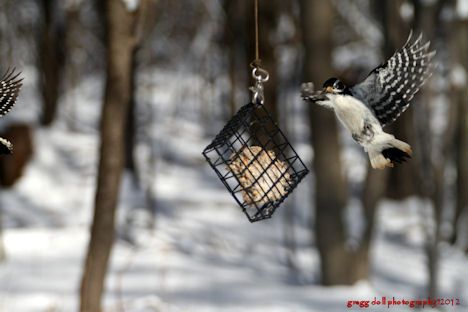 Male Hairy Woodpecker descending on the suet feeder.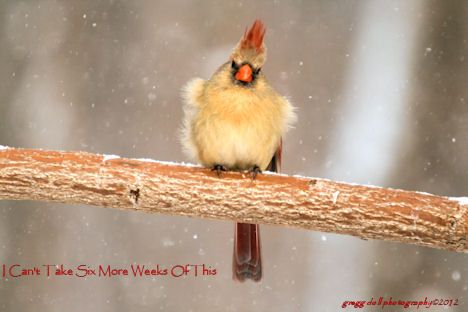 A Female Cardinal on a sassafras branch seems to have an attitude about her as the wind rustles her feathers, thus my caption.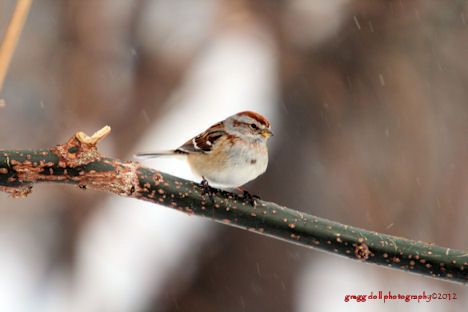 Tree sparrow.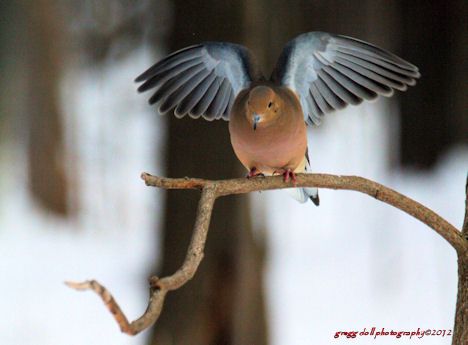 I shot this mourning dove just as it was preparing to take off from the branch.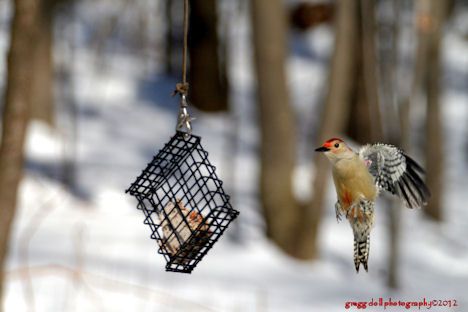 The good lighting allowed me to get this male red-bellied woodpecker approaching the suet feeder for a landing.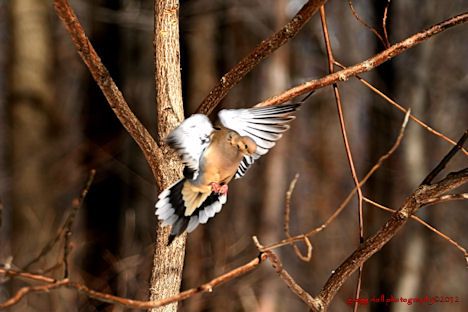 Most people don't get to see this view of a mourning dove because they are usually flying away from us as we approach them.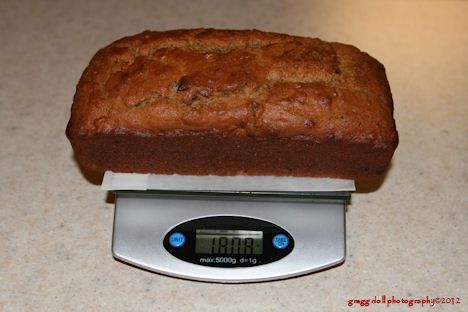 Coming in at almost 2 pounds I call this my Elvis Banana Bread. Yep, it has banana, peanut butter and bacon!
The next two photographs show the pattern of the deck railing on the snow early in the morning.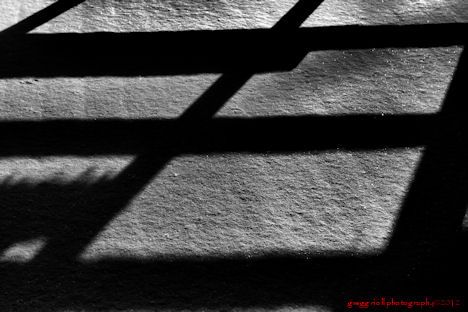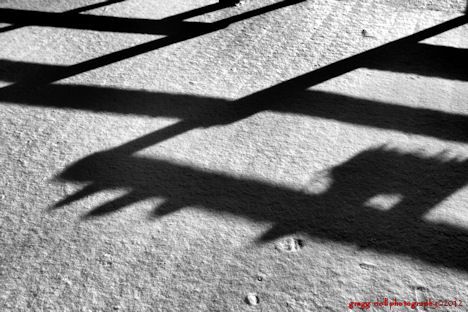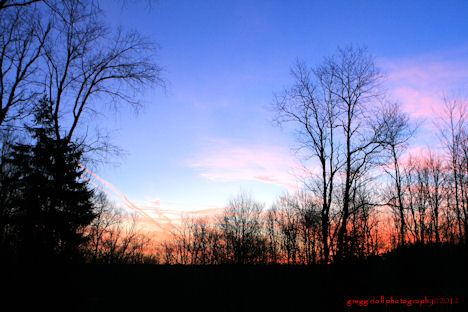 Sunrise on the ridge.
In the summer time the sun rises just to the left side of the photograph and in the winter it rises just to the right of the tall trees on the right hand side.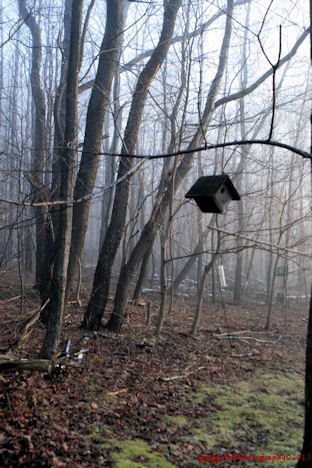 Just another foggy day on the ridge.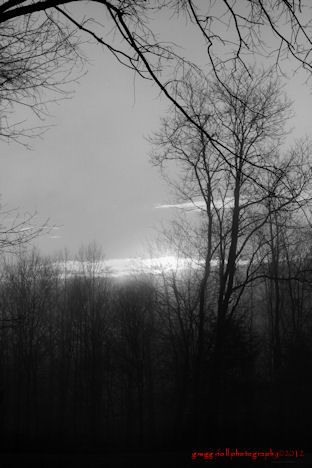 Early morning sunrise.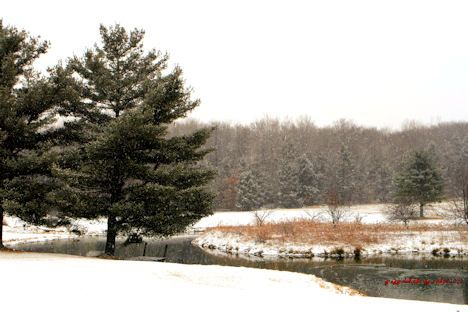 Ed's Pond
I stopped at my friend Ed's pond on the way back from the grocery store the other day to shoot a little
video
of a flock of geese that were returning to the area after migrating south in the fall.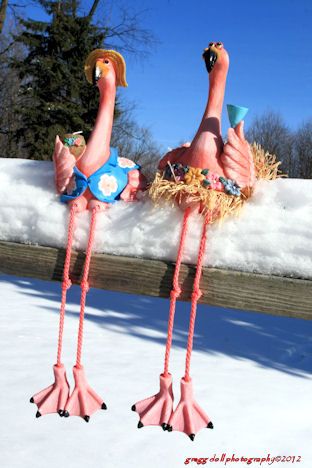 A couple of my bird-brained friends flew in today from Margaritaville to check out the weather on the ridge. We're having a party to celebrate their first time playing in the snow. So if you are in the neighborhood, stop in. You know what they say "Birds of a feather, flock together."