This week's blog features some of the photos we took while doing some touring over four days last week.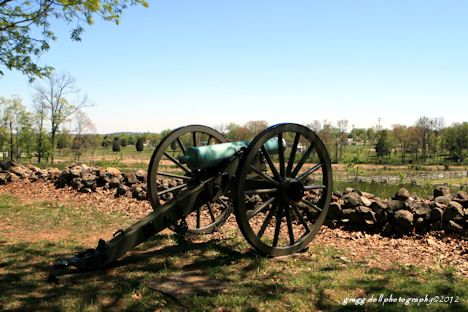 Confederate cannons along Southwest Confederate Avenue near the Robert E. Lee Memorial.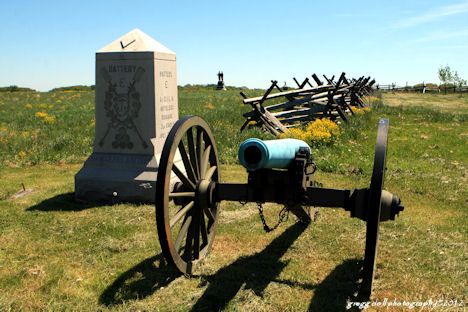 Memorial to the First Rhode Island Randolph Battery along Emmitsburg Road.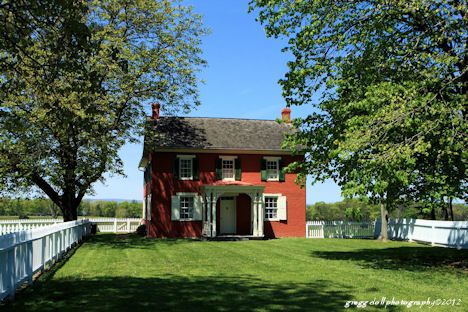 Joseph and Mary Sherfy House also along Emmittsburg Road.
General George Meade.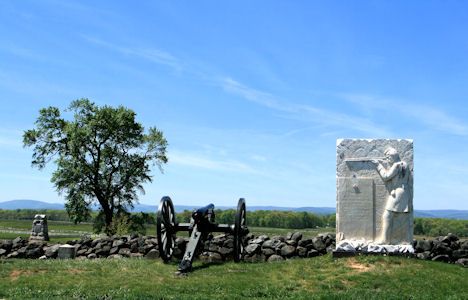 Monument dedicate to the Massachusetts Volunteer Sharpshooters.

York, Pennsylvania -- Sunday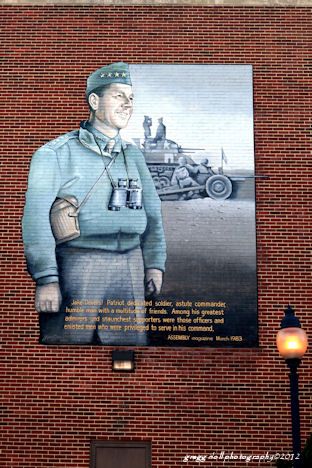 This wall painting is on the YMCA Building at Philadelphia and Newbury Streets and depicts General Jacob Devers, a native of York, Pennsylvania who was the Commanding General of the North African Theater and the first officer to cross the Rhine River after D-Day.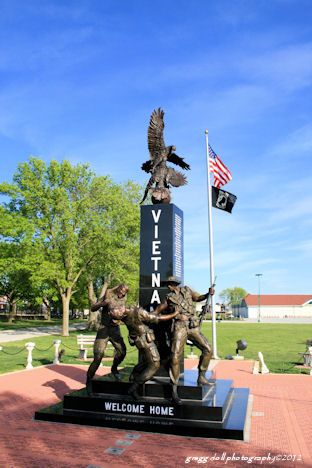 York County's Vietnam Veterans Memorial dedicated October 3, 2009. It is located at the York Agricultural Fair Grounds.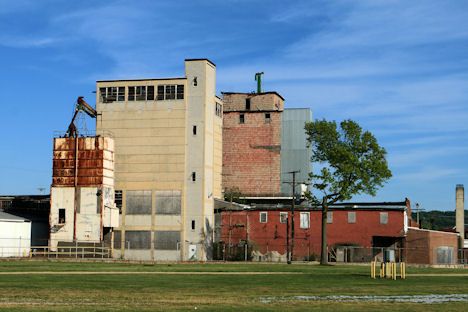 An old grainery that borders the York Fair Grounds.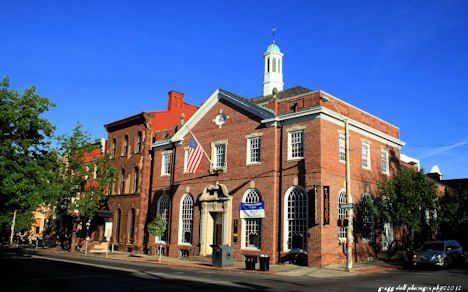 Martin Memorial Library at Market and Queen Streets was named for Milton Daniel Martin who upon his death in 1912 left $125,000 for the establishment of a public library in York, PA. The library was officially opened in 1935.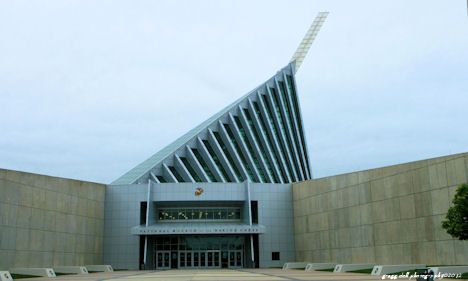 Entrance to the National Museum of the Marine Corps located just outside the entrance to Quantico Marine Corps Base in Virginia. It opened in 2006.
A lifelike display of Marines hitting the beach during the war in the Pacific in the Leatherneck Gallery.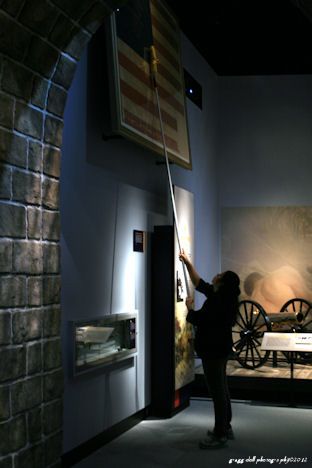 A member of the museum staff cleaning off a flag at the beginning of the Legacy Walk which immerses visitors into the 200 plus year history of the Marine Corps.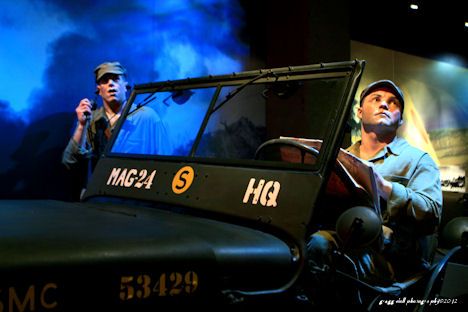 Forward observers calling in air strikes during WWII.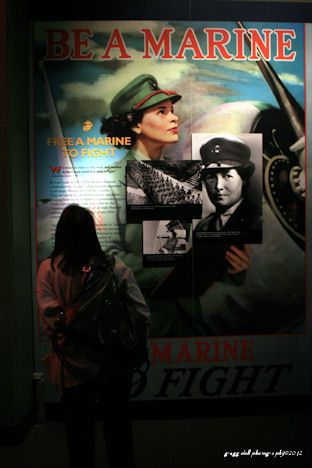 One of the posters in the area dedicated to Women Marines who served in WWII.
Display of an American Marine assisting a Vietnamese child wounded during the Tet offensive.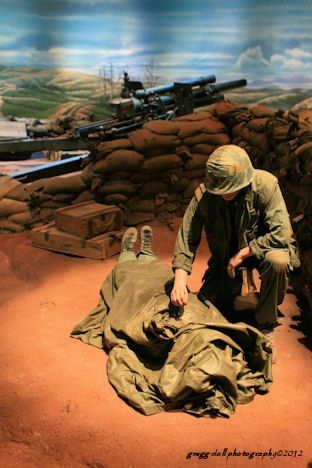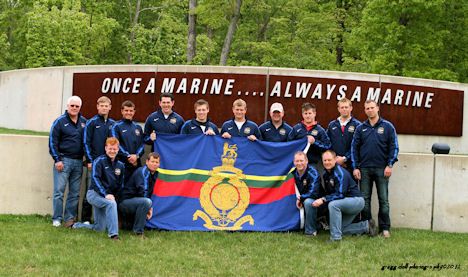 Members of the British Royal Marines Sports Association who were visiting the United States taking part in Exercise Virginia Gauntlet. They took time out to tour the Marine Corps Museum while they were in Quantico for the games.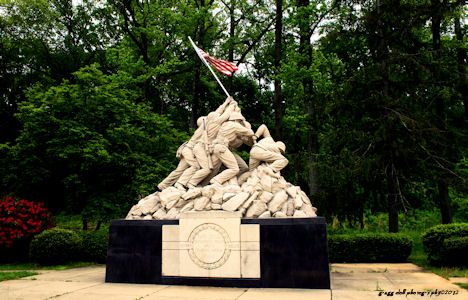 This replica of the Iwo Jima Statue is located at the Main Gate of Quantico Marine Corps Base.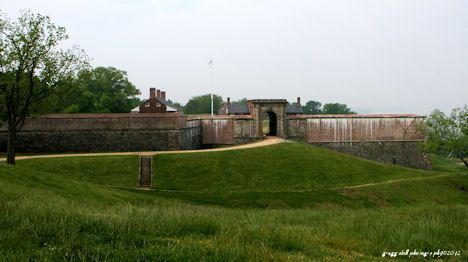 Overall view of the outside of the Fort from the visitor's center. Situated along the Potomac River, the origins of this Fort go back to 1808.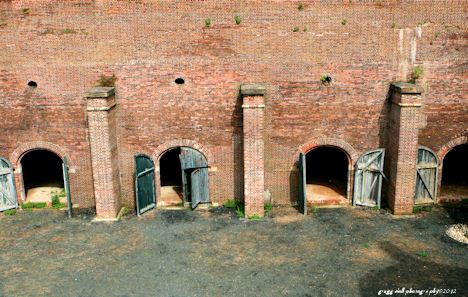 Entrance to the Fort's 21 bomb-proof gun positions.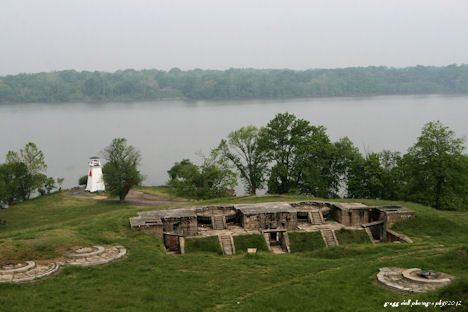 A view from the top of the fort wall shows the Water Battery, also known as Battery White, in the foreground. Light 80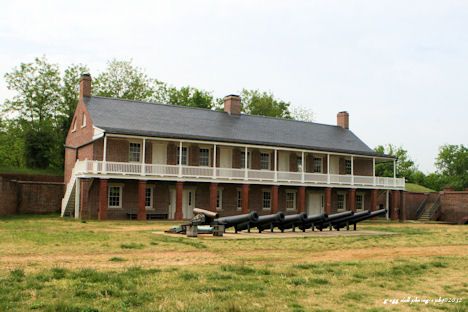 Enlisted man's quarters.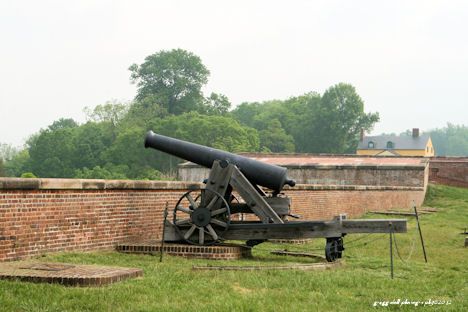 This 24-pounder cannon is all that remains of Fort Washington's 1861 artillery pieces.
The Commanding Officer's house as seen from inside the fort across the drawbridge. It is now the Park Visitor's Center.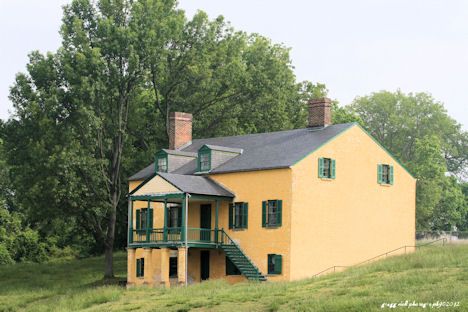 Another view of the Commanding Officer's House.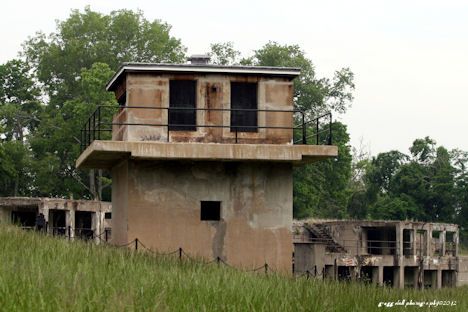 Fire Control and Battery Decatur