This week's blog was all shot over a period of three days in Altoona, Pennsylvania between the hours of 9 o'clock in the morning and noon.
Amtrak train which originated in Chicago and will end its run in Newark, NJ makes its 10 o'clock stop in Altoona.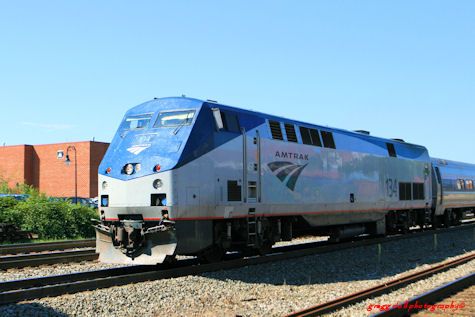 Normally the train runs on the tracks nearest the station but due to construction along this section of the mainline the train was running the next set of tracks.
All aboard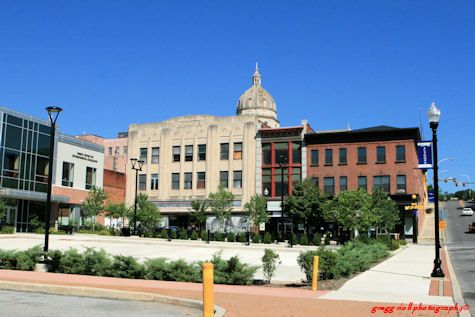 Once a thriving downtown section, most of the buildings that you see in this photograph are now either for sale or rent.
Wall painting depicting days gone by in the city.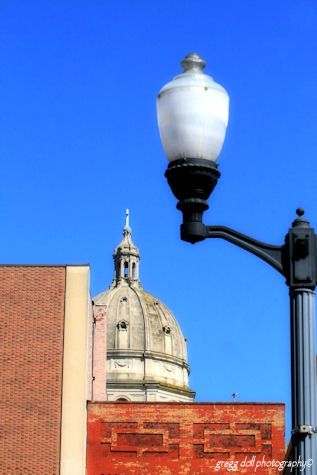 City scape showing the cathedral in the background.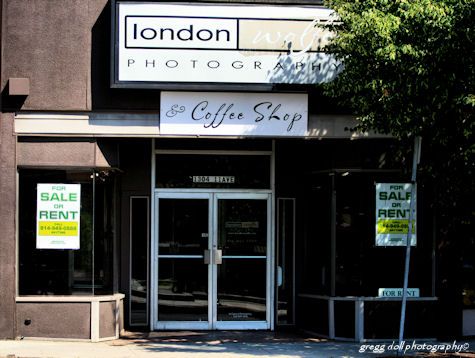 Due to declining traffic in the downtown section, this photography studio has moved to a green pasture in another county.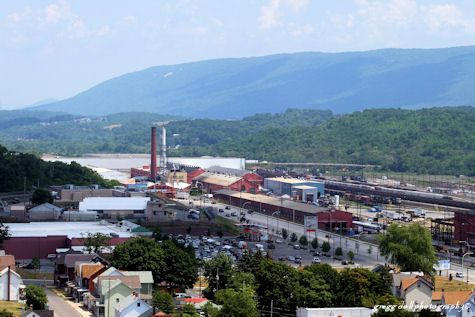 Norfolk Southern's rail shop in Altoona is the largest railroad repair facility on the east coast. At this facility Norfolk Southern not only maintains and rebuilds their own engines, but they also do work for other railroad companies. This picture and the next two were all shot from a room on the eleventh floor of the Altoona regional hospital.
After delivering a patient to the hospital's trauma center, this STATMedEvac helicopter takes off from the helipad of the hospital and returns to its own station.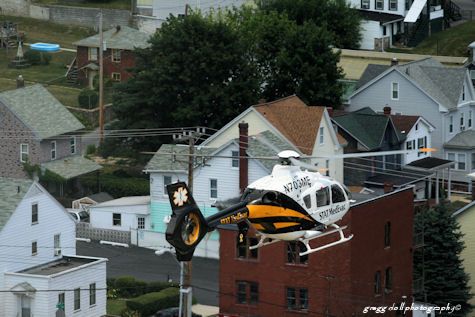 After the departure of the helicopter in the previous photograph Altoona's permanent helicopter returns to it's own helipad.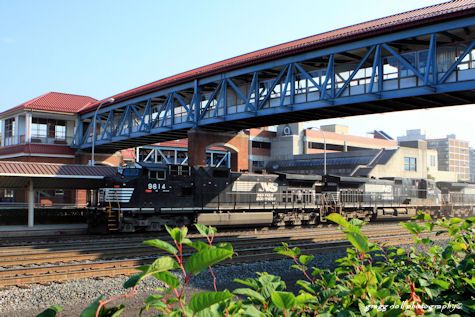 A pair of D9-40CW engines pass under a pedestrian bridge at the Altoona train station.
Led by a SD60I this train is heading east bound.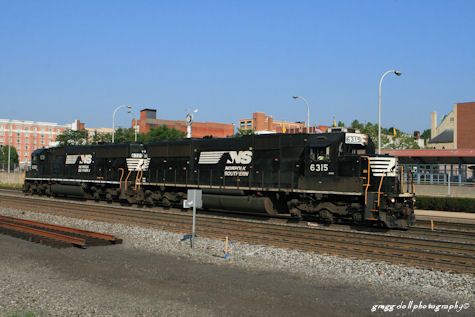 These SD-40 locomotives are used to help power other trains up and around the Horseshoe Curve.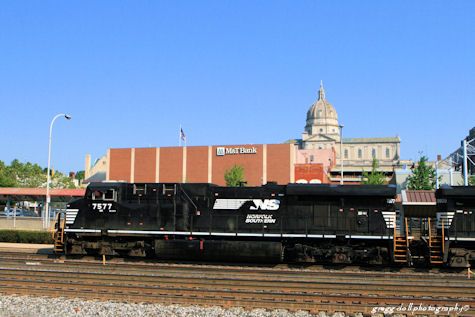 ES-4000 heading west towards Johnstown, PA.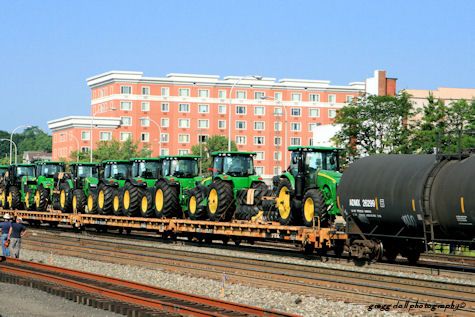 John Deere tractors heading east along the Mainline.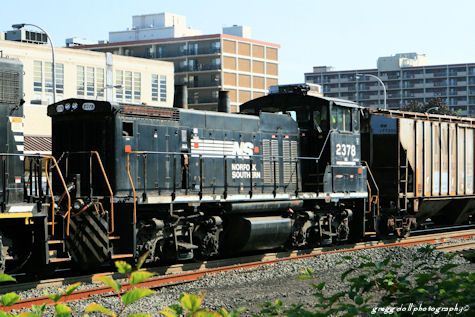 Normally used as a switcher this older MP15DC is shown here in the position of a helper engine.
Amtrak's engine 189 pulling into Altoona two minutes ahead of schedule Thursday morning.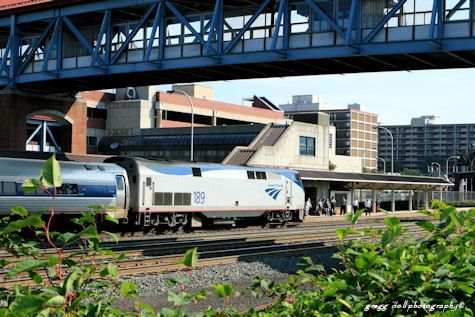 Passengers waiting to board the east bound passenger train.