Hope Fire Company's 28th Annual Car Show was held on Sunday, 1 July 2011 in Northern Cambria, PA.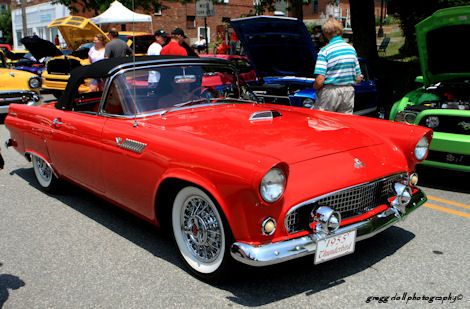 1955 Ford Thunderbird moves along Philadelphia Street looking for a place to park.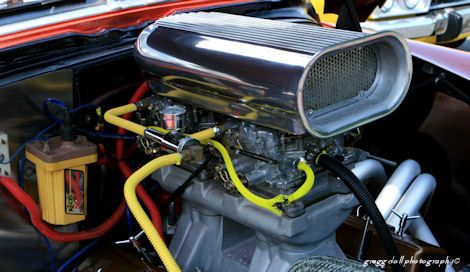 Twin 4 barrel carburetors with an air intake scoop sitting in the engine compartment of a 1952 Chevy Deluxe Coupe from Homer City, PA.
Grill of a '32 Ford Roadster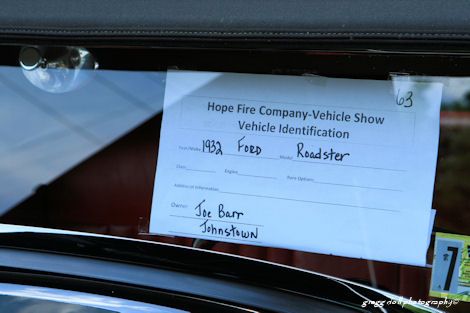 Vehicle ID form.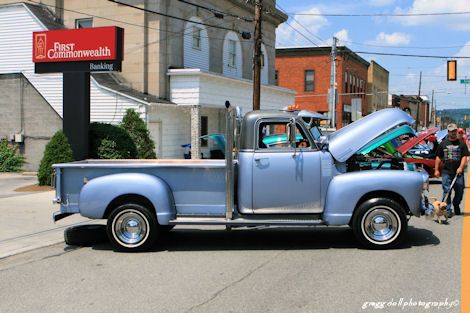 50s Chevy Truck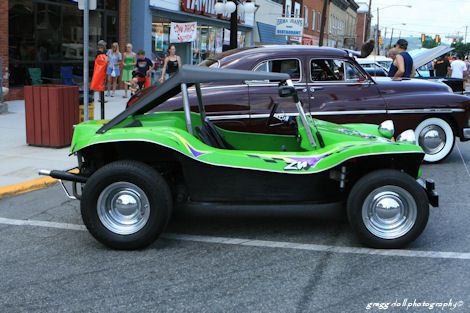 Arctic Cat Dune Buggy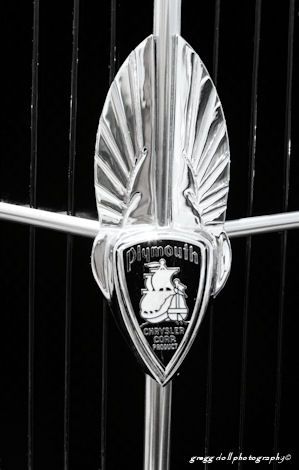 1935 Plymouth grill ornament.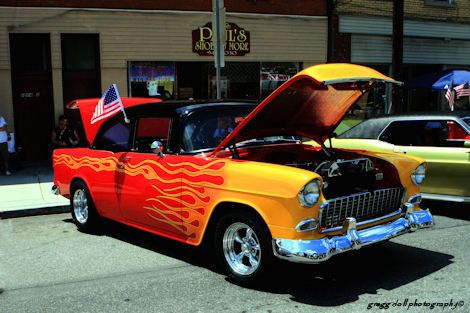 Flamed-out '55 Chevy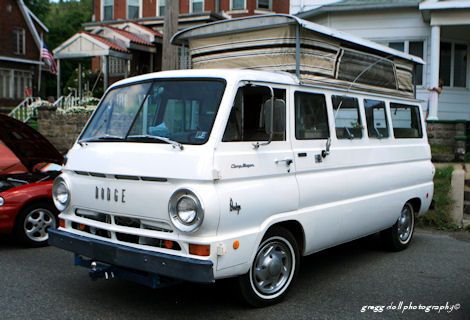 '69 Dodge Sportsman Camper Van complete with sink and a dining table.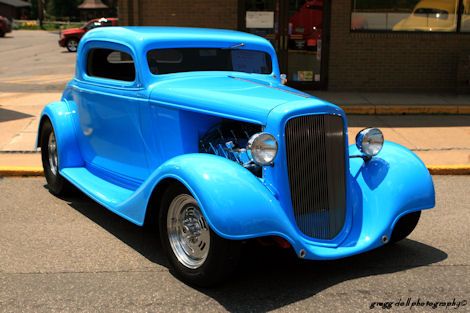 Chevy Coupe
1950 Chevy Coupe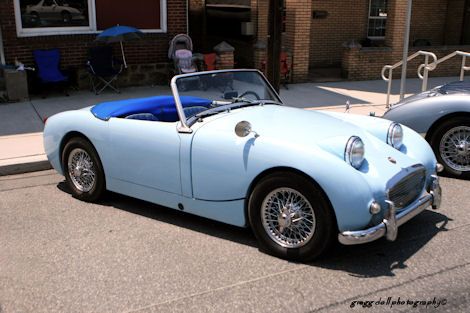 1959 Austin Healey Bugeye Sprite from Rochester Mills, PA.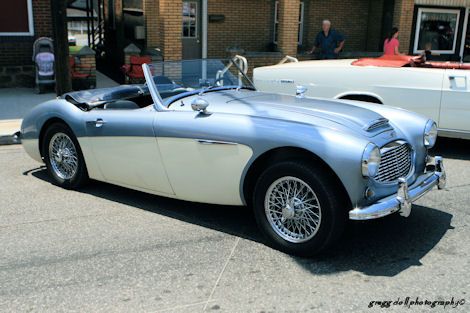 1960 Austin Healey 3000, also from Rochester Mills, PA.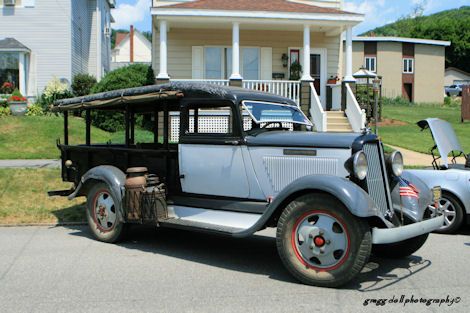 1934 Dodge Canopy Express, all original.
Milk Cans on the side of the above Dodge Canopy Express.
Grill and PA License Plate on a 1931 Ford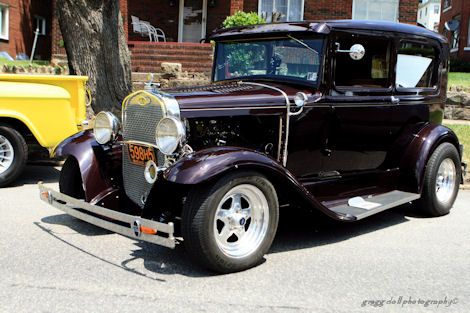 1931 Ford Sedan from Punxsutawney, PA