With the cold weather and winter storms I haven't roamed far from home in the last week or so. But there are plenty of things to shoot around here, including more deer in the back yard.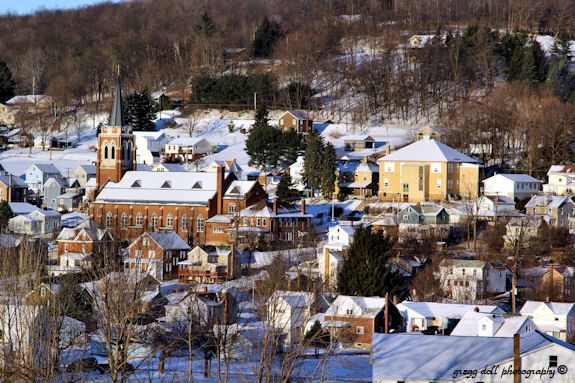 Finally we had a little bit of sun and I decided to get out and shoot some new pictures from around town. The biggest building in town is St. Bernard's Roman Catholic Church. The blondish looking building to the rear and right of the church was once St. Bernard's Elementary School.
Hastings Borough Community Park.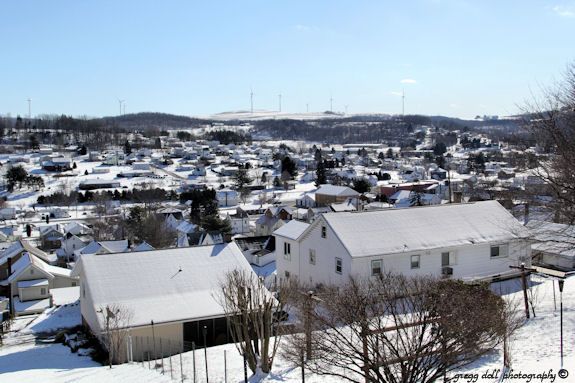 Once again looking over the town of Hastings, PA with the windmills in the distance. This time the sky is blue instead of a dreary gray.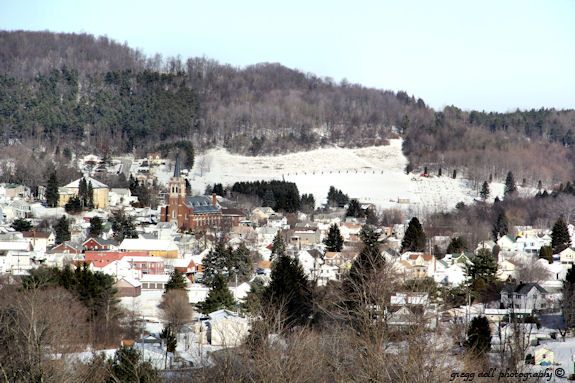 A view of Hastings shooting from Tower Road.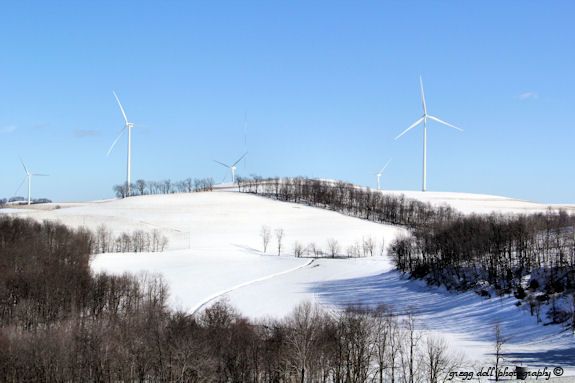 I've been waiting for a really nice day to get out and shoot the new windmills with a snowy background. I plan to continue to take these shots so I can see how the windmills look as the seasons change.
The blue sky and snow covered fields with the windmills jutting above the tree tops makes for a nice photographic composition.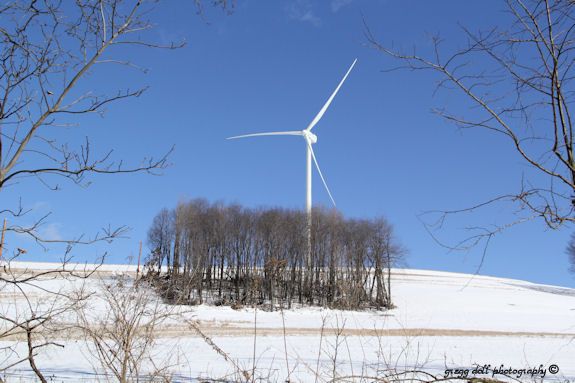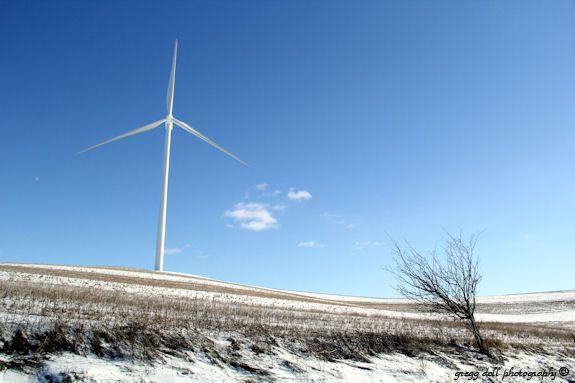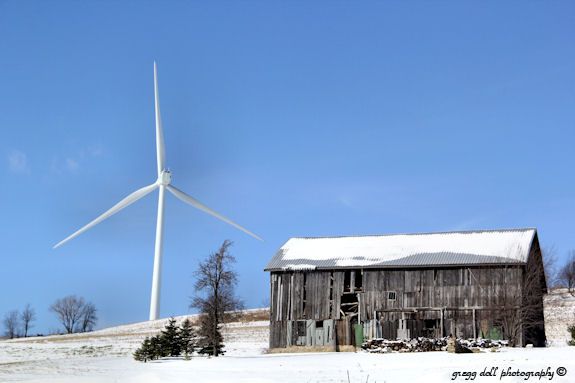 After shooting the last photograph, I went to the corner of Baker's Crossroads and Sunset Road and turned left to get this shot of the previous windmill from behind.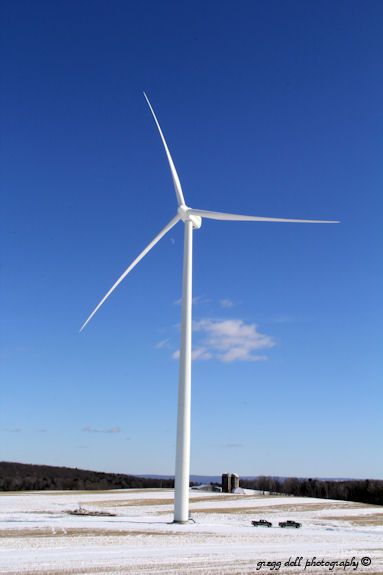 As I was composing this photograph I couldn't help but to be amused by how small the two pickup trucks look parked next to this wind generator.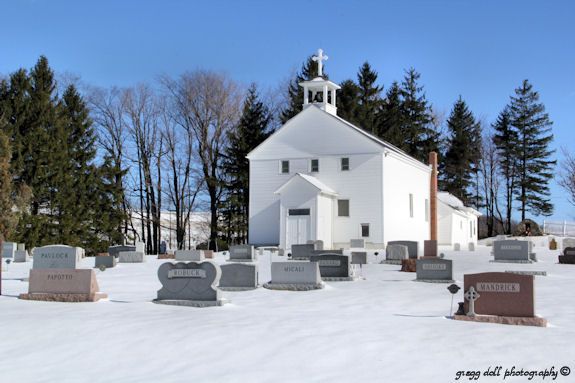 Even though there is a windmill that can be seen from this view of
St. Joseph's Church
, I was able to keep it out of the viewfinder so that it didn't ruin the picture of the church.
The next three pictures show a pair of twin yearling bucks who are no longer traveling with their mother.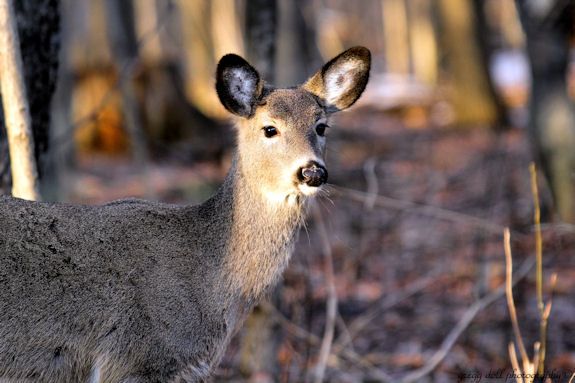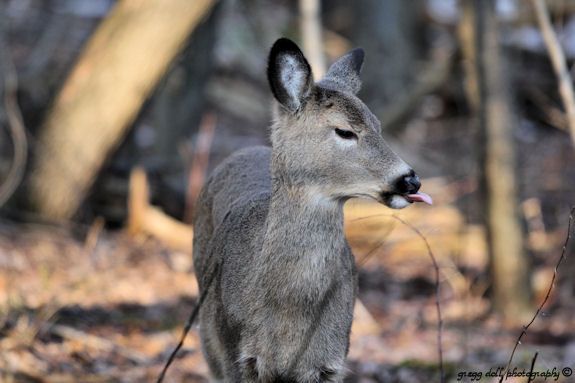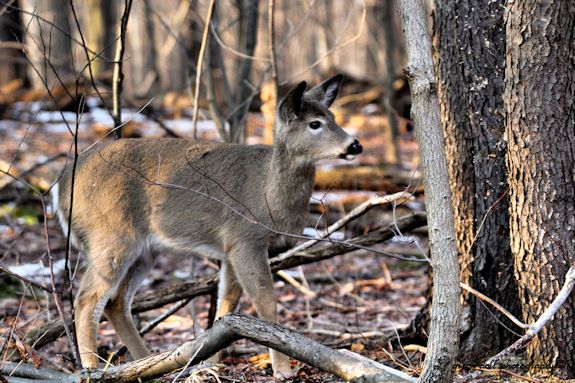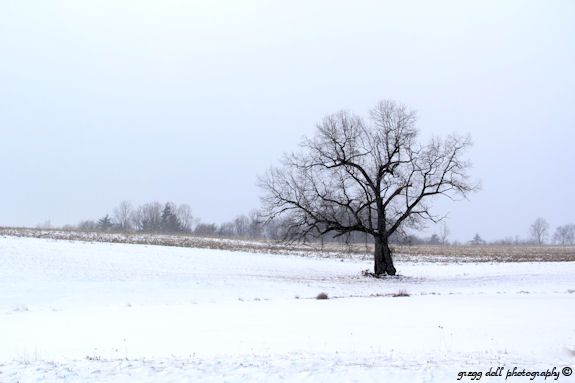 Lonesome tree on the edge of a field, next to a pond, along School Bus Road.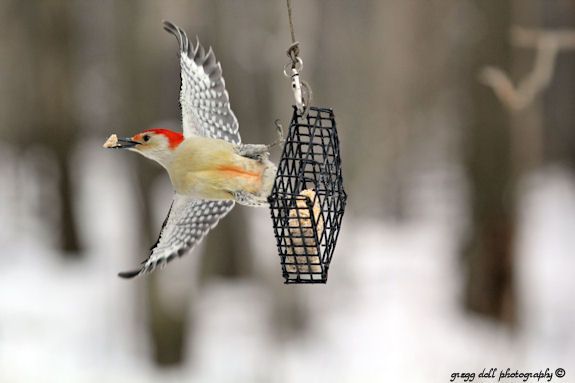 Male Red-Bellied Woodpecker.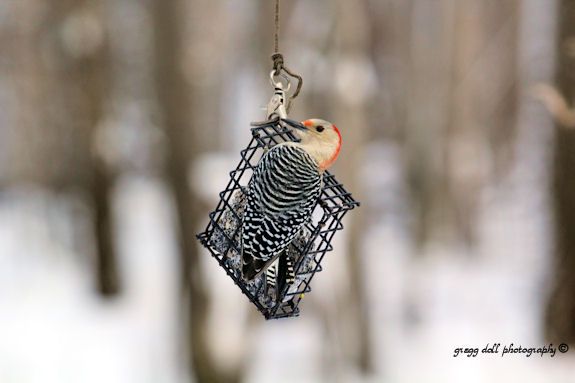 Female Red-Bellied Woodpecker.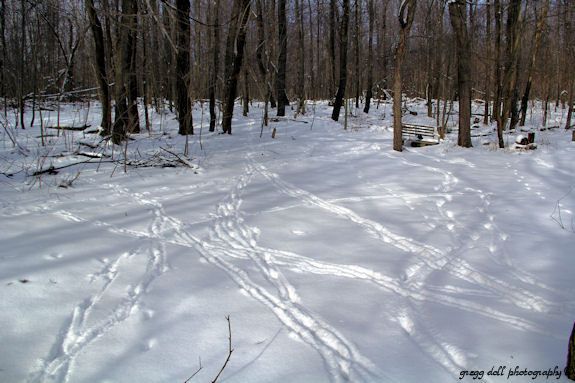 Keeping Track of All of Our Deer Friends