A small woodland stream covered with snow and ice.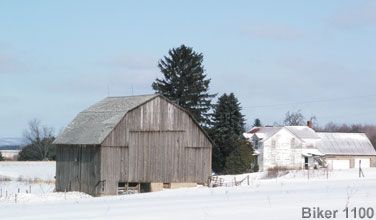 A farm about a mile or so from our house. As I said, this is a very rural area.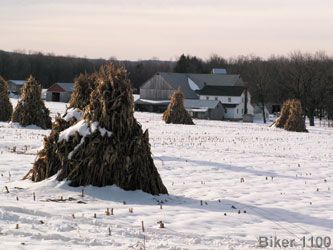 This is a typical Amish farm, of which there are few in the Northern Cambria area. The corn is removed from the stalks by hand and thrown in a wagon. The stalks are then cut off at ground level and stacked as you see them here.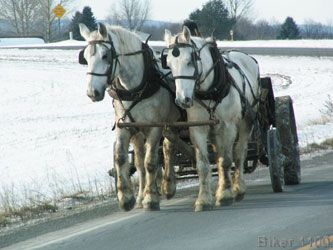 An Amish farmer returning to the barn after spreading his manure in a nearby field.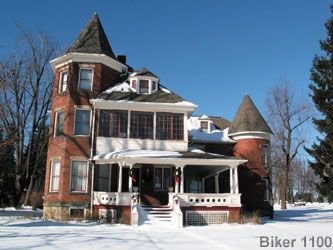 Built in 1889 by the A.W. Buck family, this building now is the home of the Cambria County Historical Society.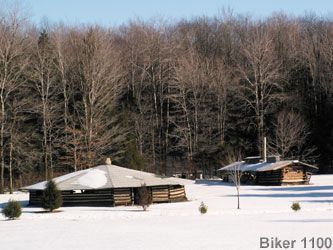 Built completely by one man, this is a scene of the Ed Holtz homestead in Susquehanna Township. These are only two of several buildings that Ed has built on the property over the years.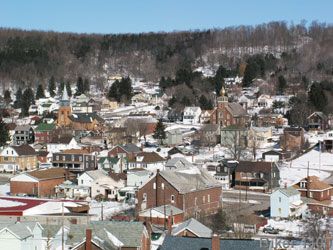 Beautiful Northern Cambria, Pennsylvania. Pictured here is only a small portion of the town, which isn't all that big to start with. It has a population of 4,144 people, and covers approximately 3 square miles. This represents 1,300 people per square mile. The city of Philadelphia, on the other hand, has a population of 11,000 per square mile.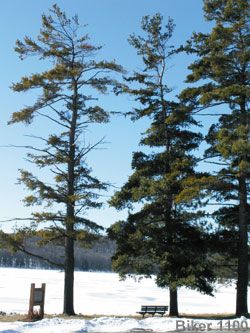 Lake Glendale, just outside of Patton, PA.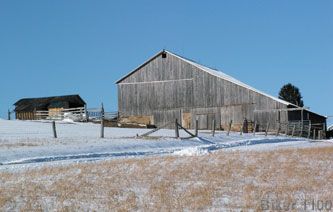 I can't help it, I just have a thing for barns.