Longhorn Beetles -- Cerambycidae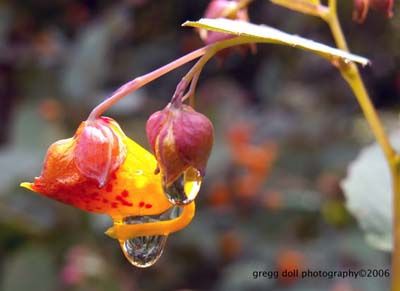 Jewelweed with dew drops - Touch-me-nots Impatiens capensis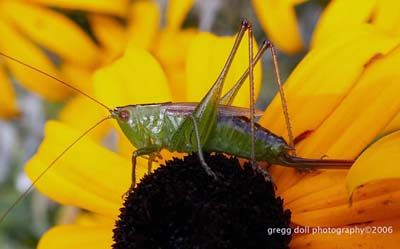 Tree Cricket

This picture was taken during the presentation of a Farm Rescue Assistance Program that was introduced in Cambria and Somerset Counties. Jill Stull, a Conemaugh MedSTAR flight nurse and farm safety educator presents the program to local farmers on the Gerald Yahner Farm.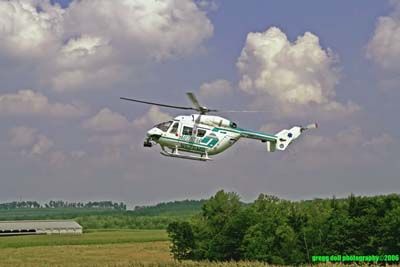 The Conemaugh Hospital's MedSTAR II helicopter flies over Elder Township after lift off from the Yahner Farm.


Instrument panel, MedSTAR helicopter.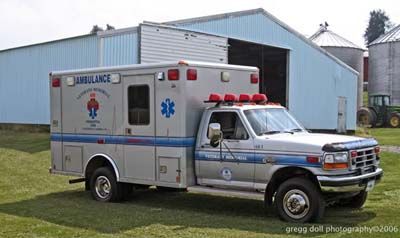 Veterans Memorial Ambulance was one of three EMS services who attended the farm safey program.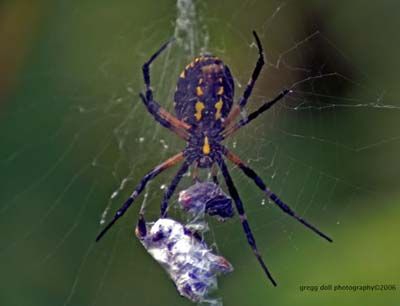 The underside of a Yellow-backed spider with it's lunch.



Penn Cambria Panthers swarm all over the quarterback for Bishop Carroll.

Holes like this helped Penn Cambria in it's 40-6 win over Bishop Carroll.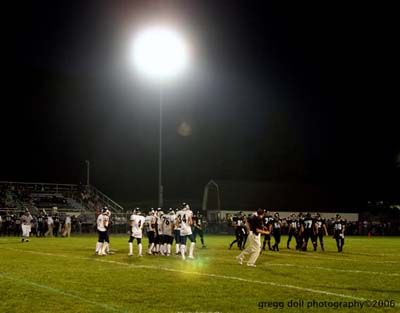 Friday night, under the lights, PC vs. BC.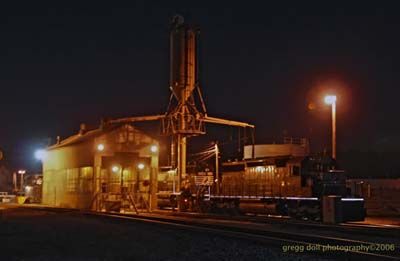 Night time in the sanding yard, it's not quite Warren Zevon, but it's close. Maintenance building in the Cresson Rail yard, Norfolk Southern Railroad.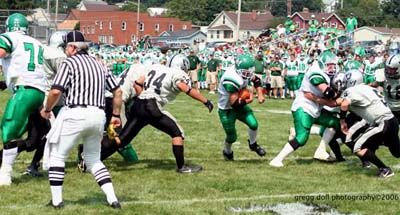 Portage Mustangs charging through the Blacklick Valley Vikings defense for a large gain.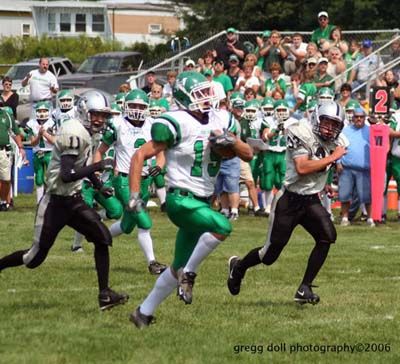 Mustang's running back #19, Ryan Fuller, on his way to another touchdown.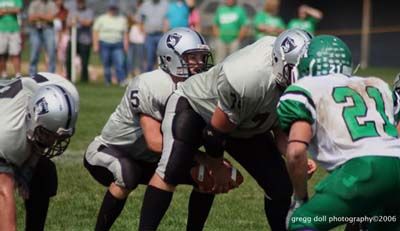 Close-up of the Blacklick Valley quaterback, hands on the ball, eyes closed.


Portage coach, Gary Gruse, wins his 100th game 41-14.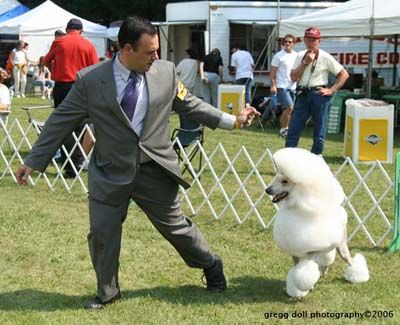 Chris Maneloeoulos, Greensboro, NC shows Rammy, a standard poodle, during the 23rd Annual Altoona Area Kennel Club meet held at Duman's Lake County Park. He took second place in their class.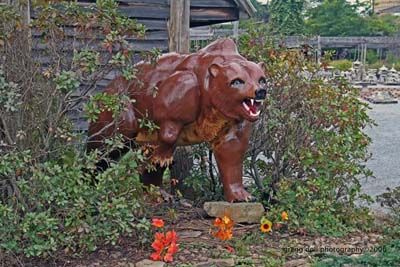 Last Friday afternoon saw the return of a much loved local landmark with the reappearance of the lifesize grizzly bear outside the Shadowbox Nursery along old Route 219 just outside of Ebensburg, PA. The bear, which has stood in front of the nursery for more than 2 decades, was damaged in an ice storm last winter and had to be removed because of damages. The bear was repaired over the last several months by nursery employee Dave Pundzak, a local artist.