This is the last week of summer. The leaves are already starting to change colors in this part of south central Pennsylvania. Fall is upon us.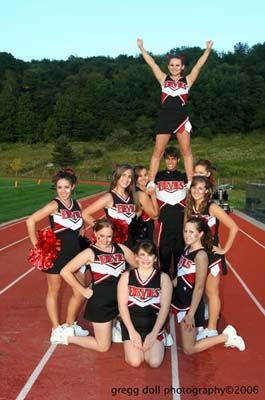 Central Cambria "Red Devil" cheerleaders -- this is just part of the cheerleading team at the Central Cambria vs. Penn Cambria game. Penn Cambria was the victor.


One of the unsung heroes of high school football are the trainers. They play a very important role and are instrumental part of the team. Shown here is the Central Cambria trainer.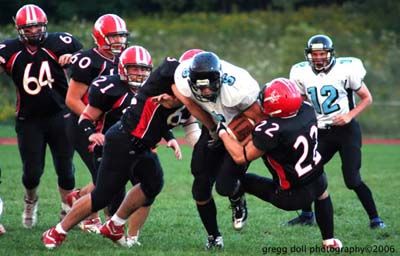 Penn Cambria's fullback, #5, charging through the Red Devil offense.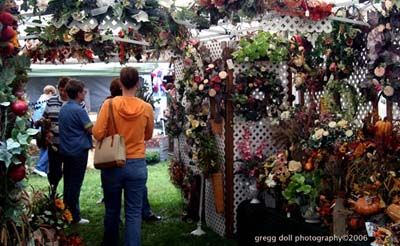 Shoppers at the Annual New Germany Arts and Crafts held over this weekend. The last Arts and Crafts festival of the summer.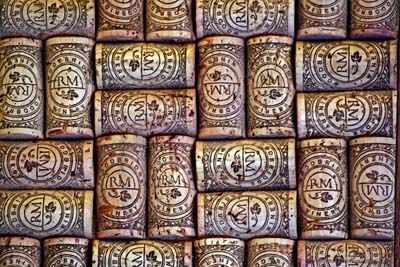 Close-up of wine corks which are actually part of a trivet made by my friend Bruce B. who is a cartoonist and a wood turner.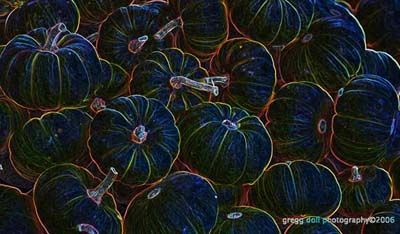 Everybody knows what orange pumkins look like. I ran the original picture through PhotoShop.

I saw this piece of stained glass at the festival and thought it was interesting, 'til I got finished with it, it looked like some kind of alien.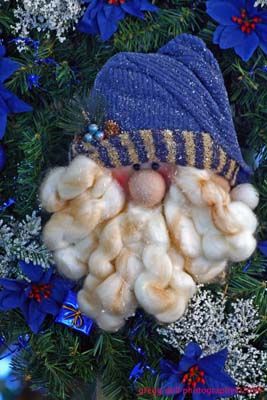 I think I'm gonna use this picture as one of our Christmas cards this year.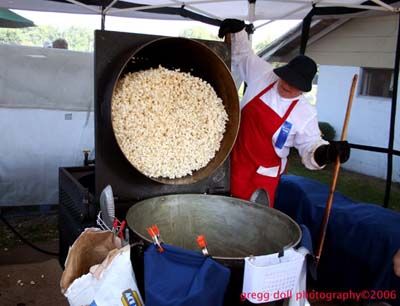 This is one of two ladies who have been producing kettle cooked popcorn for the past seven years. One of 15 pictures taken over 2 minutes and 8 seconds that showed the production of a pot of kettle corn. 24 oz of oil, 64 oz of popcorn were used to produce this full pot of popped corn. By the way, the woman on the kettle is a Marine. Semper Fi


One of three greyhounds that were at the show to promote the adoption of retired racing dogs.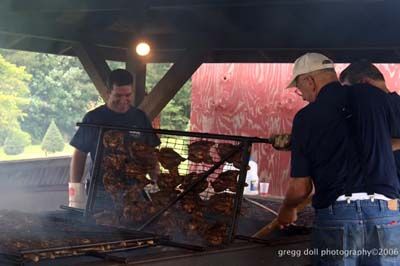 These guys worked all day long producing untold numbers of delectable bbq chickens. By the way, the guy with his back to us is a Marine. Semper Fi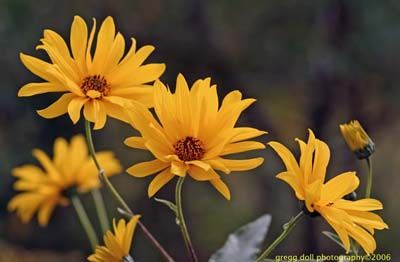 Woodland Sunflower - Helianthus strumosus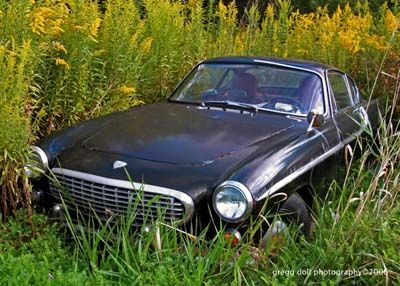 This is a Volvo P1800, very rare in this part of the United States. I can't believe that this one is still sitting, hidden in the weeds. The car was produced in the 1960's and 70's.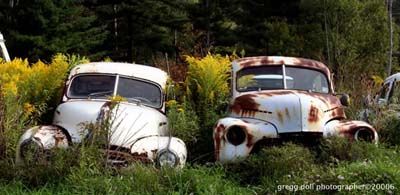 Two old '40s cars sitting amongst the ragweed, Cambria County, PA.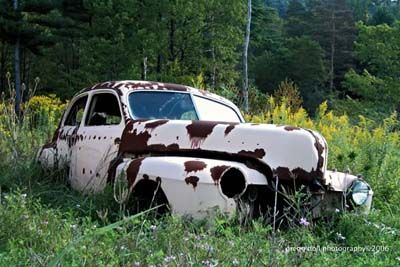 All alone am I, since the 40s went by...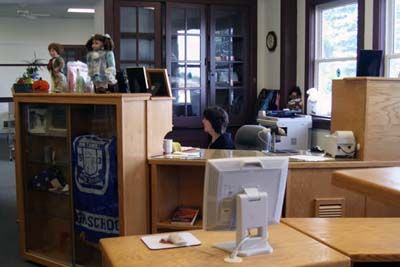 Carrolltown Public Library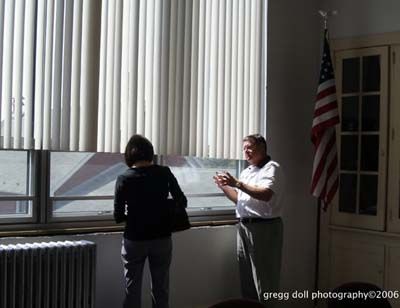 Reporter for the Johnstown Tribune-Democrat and the Borough manager, discuss upgrades to the former Carrolltown High School building, built in 1925, which is now the home of the Borough offices, library and local scout troops, for an upcoming story.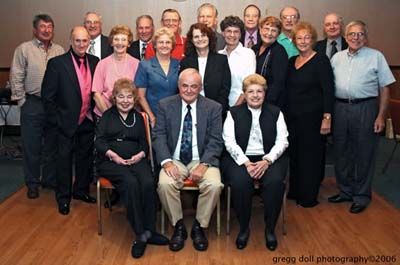 Last, but not least, we'd like to congratulate the 19 members of the Hastings-Elder High School Class of 1956, who this past weekend gathered to celebrate their 50th class reunion. Here are some statistics for the class. The class originally had 61 freshmen, 39 of which graduated, 22 dropped out and only 6 have passed away.