It's been mighty cold in this part of Pennsylvania for the past week with wind chill temperatures somewhere around 30 below zero for several days. So obviously, I spent as little time as possible outside as I could. I ventured out long enough to take the pictures of the ice down near Johnstown and to cover the fire in Northern Cambria on Monday afternoon. All of the bird pictures were obviously shot in our back yard. Because of the less than favorable conditions all of the bird pictures were shot thru glass rather than our usual open window. This week's pictures are grouped by subject rather than presenting them in the order they were shot, as we usually do.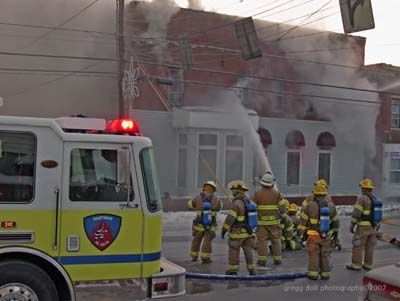 Hastings Fire Department attacking the Full Moon fire from the front of the building. It was so cold that my shutter finger actually went numb and I couldn't feel the shutter release while taking this pictures.

Spangler Fire Department uses their high platform hose on Monday's fire.

A quick response, combined with a bit of daring do, firemen of the Hope Fire Company were able to secure three very large propane tanks before the roof of the pool hall area of the building caved in.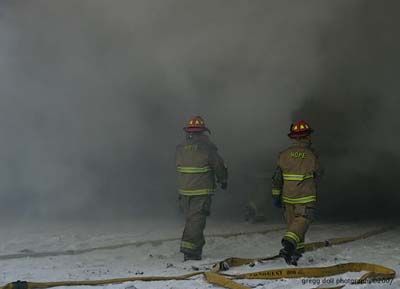 The thick black smoke obstructs vision as the firemen try to lay new hose lines.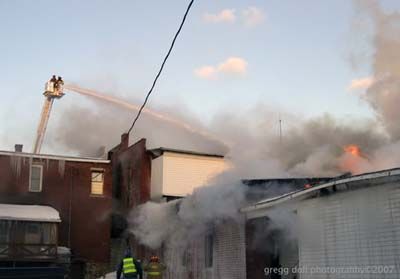 Spangler pours water over the top of the building onto the completely engulfed pool hall area.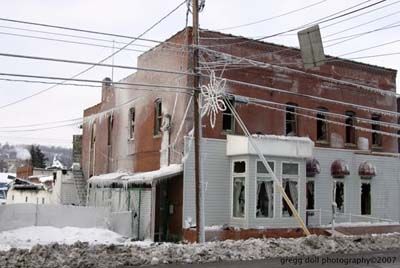 The day after on Philadelphia Avenue. Another parking lot is created in the borough of Northern Cambria.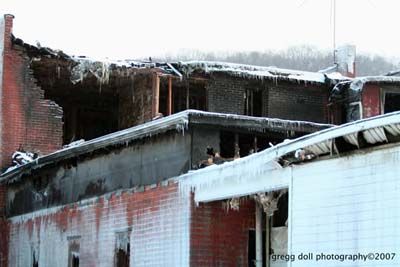 The view from the alley.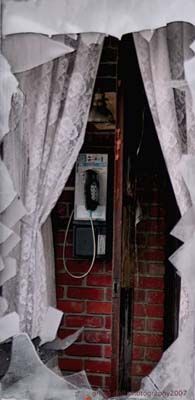 Fire Bell.

Smashed window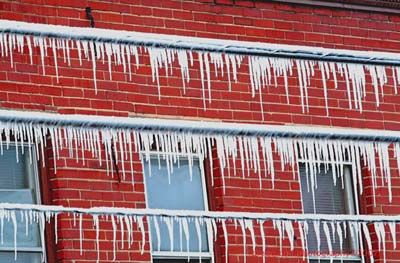 The icicles that formed from water that had been poured onto the Full Moon fire.



Ice formation along Route 56 leading into Johnstown, PA.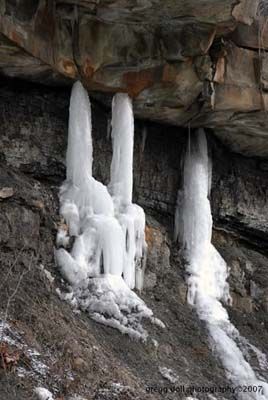 Stalactice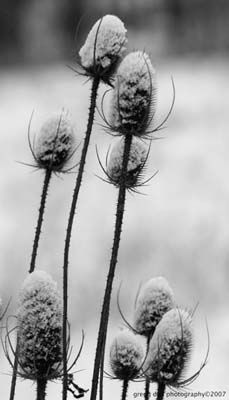 Teasel in black and white.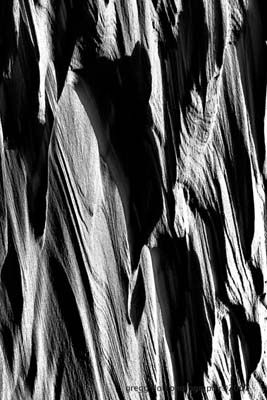 This is actually a picture of snow that has been ravaged by wind. I've turned the picture 90 degrees to achieve this effect.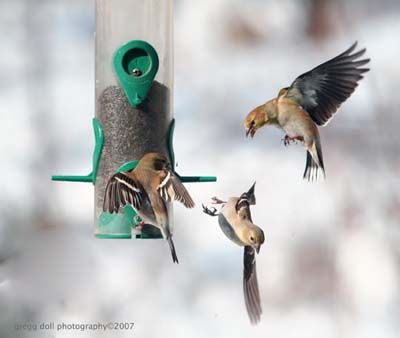 Goldfinches, probably the most agressive bird that you'll find around any backyard feeder.
1/2500 F4.5 ISO400 FL200mm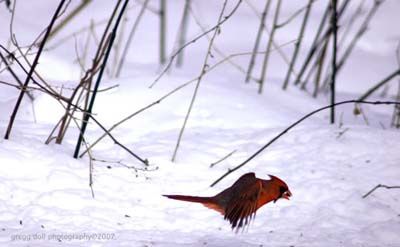 An American Cardinal flying just inches off the ground after having picked up a sunflower seed.
1/2500 F5.6 ISO400 FL300mm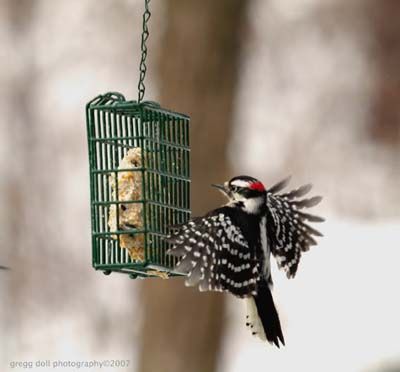 Coming in for a landing on the suet feeder this Downy Woodpecker displays his wing pattern.
1/2500 F4.5 ISO800 FL200mm

Making a perfect two point approach to the suet feeder, is this White-Breasted Nuthatch. 1/2500 F4.5 ISO800 FL200mm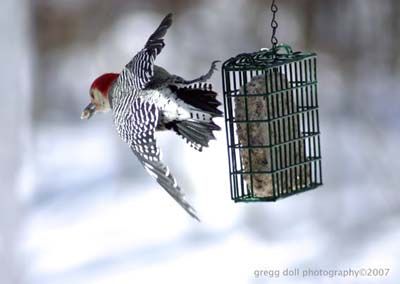 With it's beak full of suet the Red-bellied Woodpecker takes off to enjoy his snack in quieter parts of the forest.
1/1600 F5.6 ISO400 FL238mm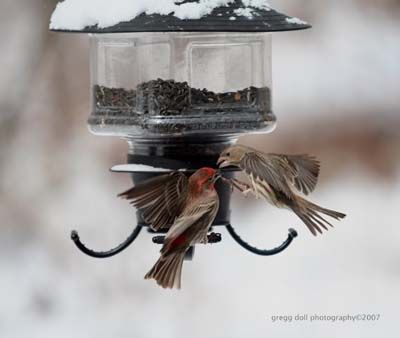 Food fight - Sparrows.
1/3200 F2.8 ISO400 FL200mm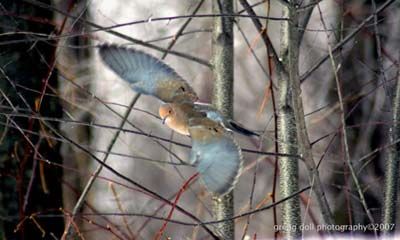 Gliding gracefully through the woods a dove approaches the back yard.
1/1000 F5.6 ISO400 FL300mm