Several times a year I get to go home to York, Pennsylvania to visit my friends and family. However, before I see anyone my family and I always stop at the Central Market located on the corner of Philadelphia and Beaver Streets. The market, which was built in 1888, still serves the community after 119 years. You can learn more at http://www.centralmarkethouse.com.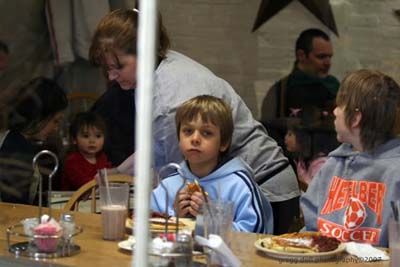 Enjoying a hearty breakfast at The Country Cafe.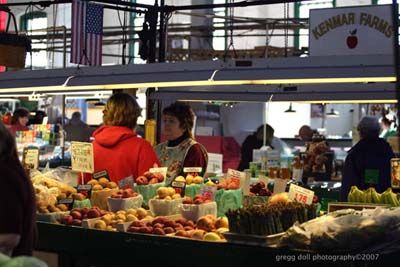 Typical stand.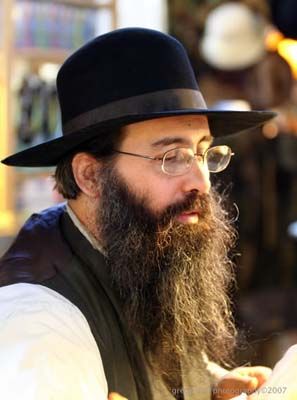 Entrepreneur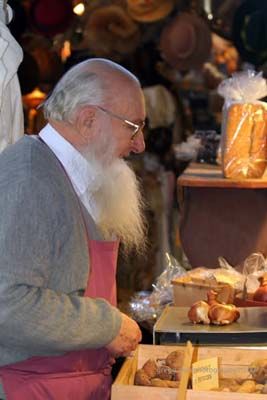 Weighing our shallots, one of the two things I always buy when I can go to market.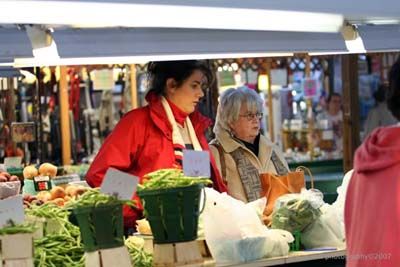 In York, going to market is a multi-generational event. Market is the place where you would go to see and be seen.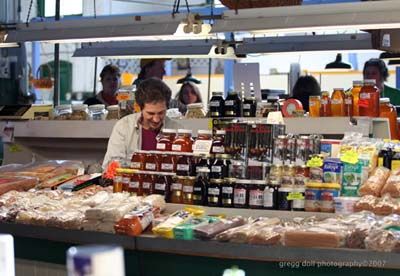 This stand features nothing but whole grain and organic goodies.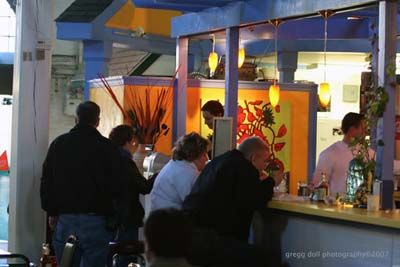 Another of the many varied eating establishments.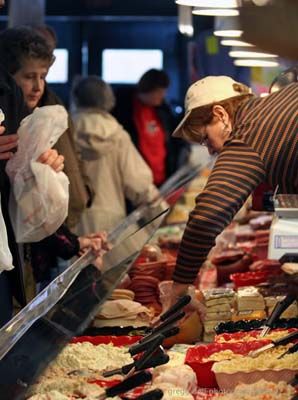 This is my other favorite stand, where I get beef sticks.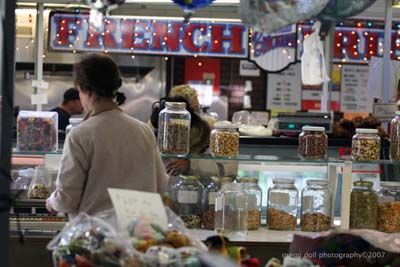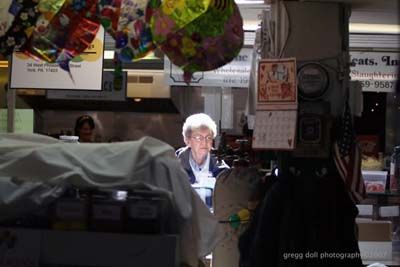 Market patron.

Myers Salads, a Mennonite stall.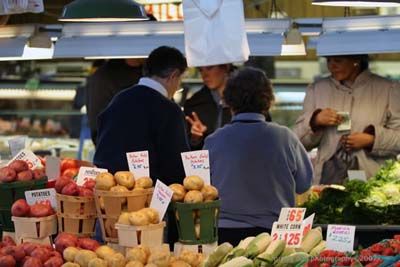 These customers pick up plenty of fresh vegetables for the coming week's meals.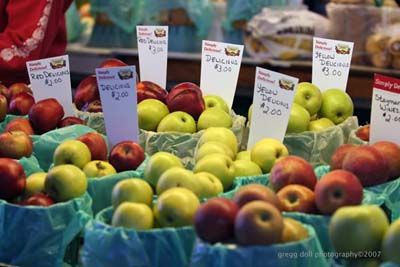 Some of Pennsylvania's finest apples.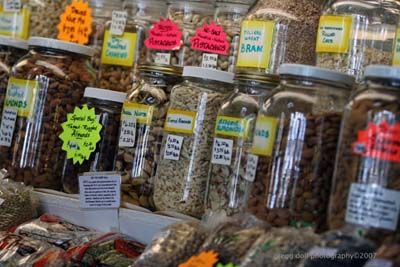 Beans, nuts, grains, you name it they've got it.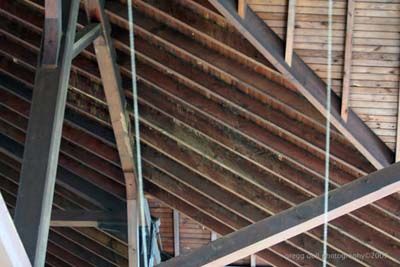 Roof of the 1888 market.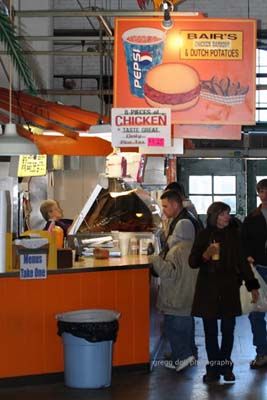 Last stop before heading out the door.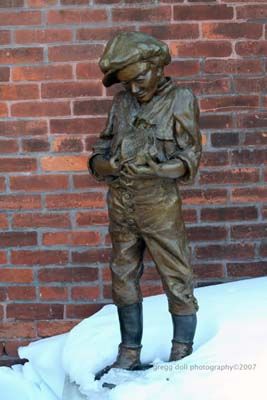 This statue sits outside the Beaver Street entrance to the Central Market. The sculpture was done by Lorann Jacobs of Dallastown, PA.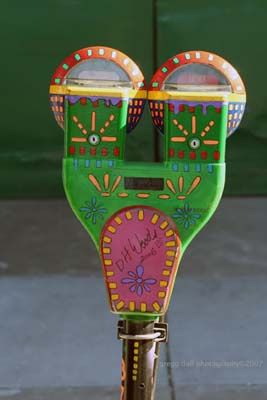 Gaily painted parking meters like this one outside of the market dot the downtown area of York, PA.