Johnstown is the name of the game this week. Due to my wife being in the Conemaugh Memorial Hospital for surgery, I had time to run around town and shoot a few pictures of the flood city during the week, but not your typical tourist photographs. The first four are done in black and white and four of the pictures I shot during the 5 to 7 a.m. news programs at WJAC Channel 6 where I worked as a news videographer back in the early 90s.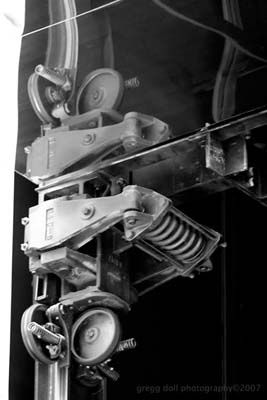 Exposed braking assembly on a glass elevator, a reflection.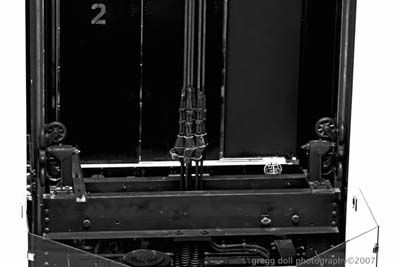 This is the lifting apparatus of the elevator that is in the atrium area of Conemaugh Memorial Hospital complex.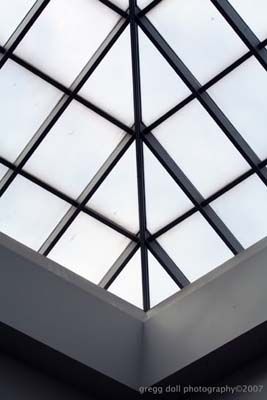 This photo and the one below show the glass ceiling of the atrium.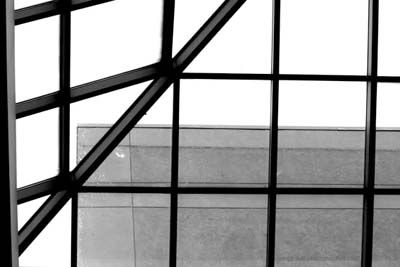 Harriet M., a volunteer at Memorial Hospital, plays a Yamaha Baby Grand for staff and visitors several days a week.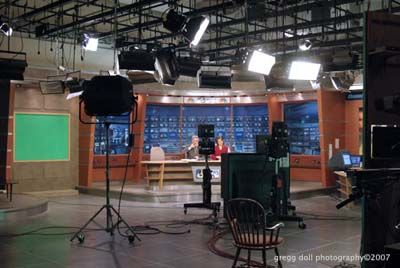 It's a quarter after 6 in the morning and this is a wide shot inside the WJAC studios.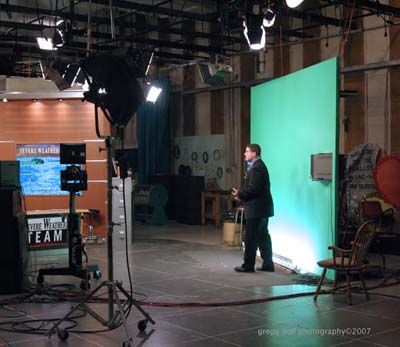 The weatherman, standing in front of his green screen.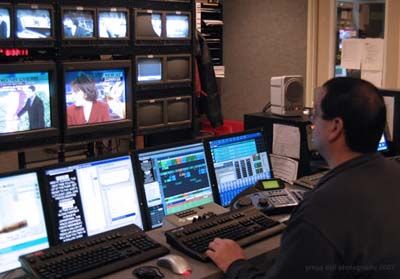 Inside the control room, although only one is shown here, it is a two person operation. It is 6:30 in the morning.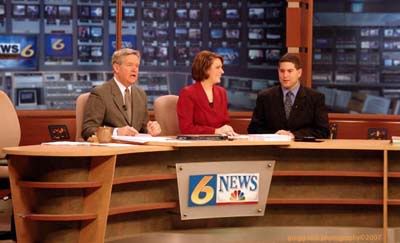 A few minutes before 7 and the two hour show is almost over. Time for one final three shot. Shown here are Bill Brown and Katie Colett, news anchors, and Tony Martin, Weather Genius.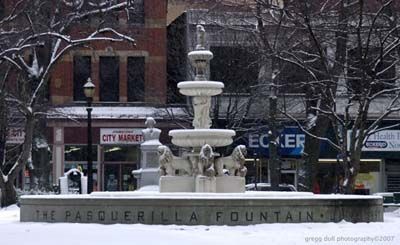 Pasquerilla Fountain, Central Park, downtown Johnstown, PA.

A Norfolk Southern locomotive heading out on the Main Line. The west end of Conemaugh Borough is shown in the background.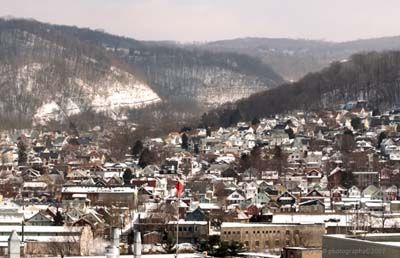 Looking out from the ninth floor of the hospital is this view of the Hornerstown/Dale section of Johnstown.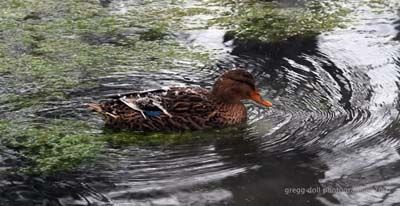 Female Mallard - Anas platyrhynchos
This duck is found through the United States and Canada.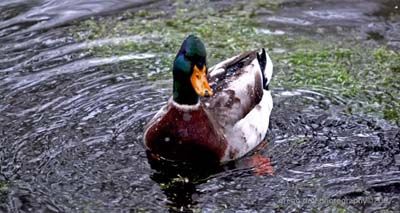 Male Mallard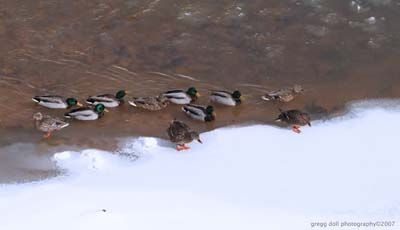 Some gotta swim, some gotta skate on thin ice. This is Ben's Creek as it flows through Johnstown.

Rock Dove - Columba livia, commonly known as a pigeon.
f8 at 1/800 ISO200 FL 200mm