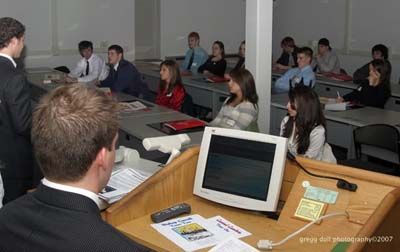 Business Day at Saint Francis University is an annual event sponsored by the Business Administration Department for high school students from Blair and Cambria County.
Shown in this classroom are students from Richland, Bishop Carroll, and Central Cambria.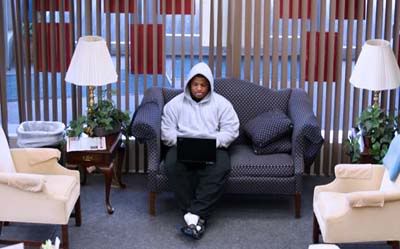 A Saint Francis University student gets a little classwork done in the Pasquerilla Library.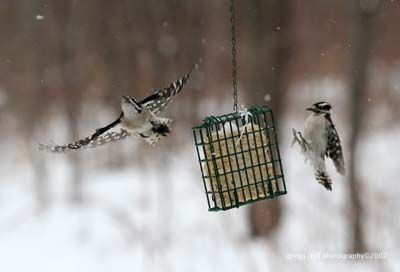 Two Downy Woodpeckers. The male is landing on the suet feeder chasing the female away.

Happy St. Patrick's Day.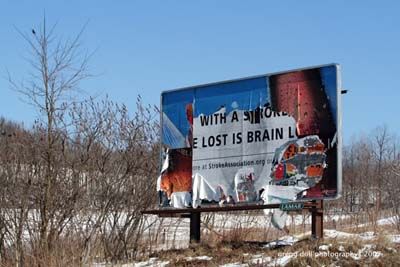 Winter is hard on everything around here, even the billboards.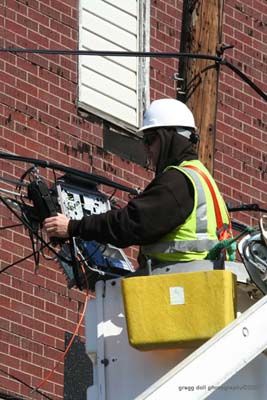 Jeff, the Comcast cable guy, working on the line in beautiful downtown Northern Cambria.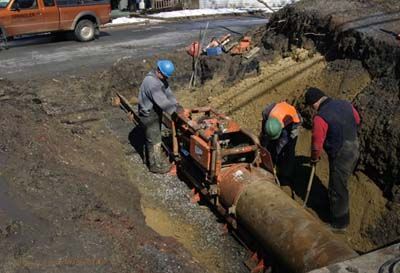 Now that spring is here DT Construction, of Uniontown, PA, is back working on the Northern Cambria Borough water lines. This part of the project will lay new pipe from the reservoir near Nicktown down to the borough.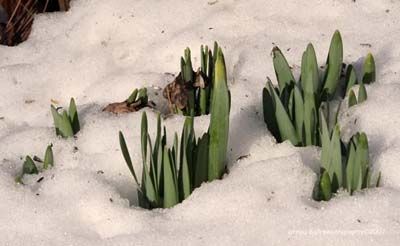 Daffodils, one of our first signs of spring.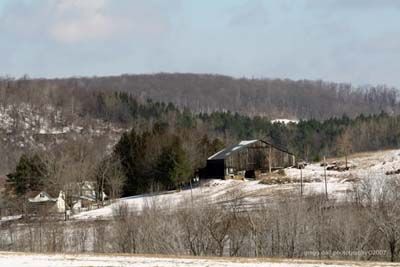 Farm on the edge of Hastings.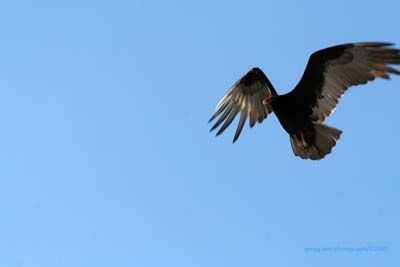 Turkey Buzzard taking off from a telephone pole near Thomas Mills.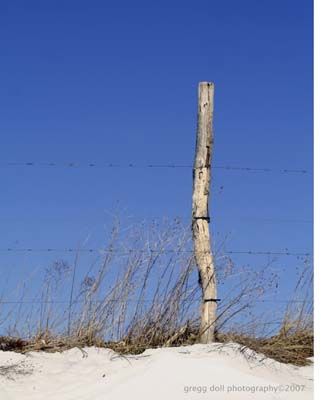 Fence post along Ridge Road.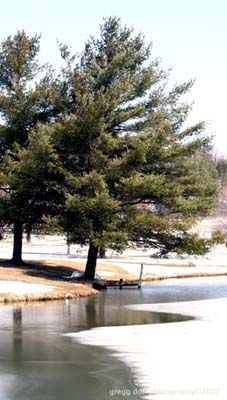 With the start of spring, it doesn't take long for the ice to begin melting along the edge of this pond on Holtz Road.

It's been a good year for the water table around this part of northern Cambria county. The spring runneth over.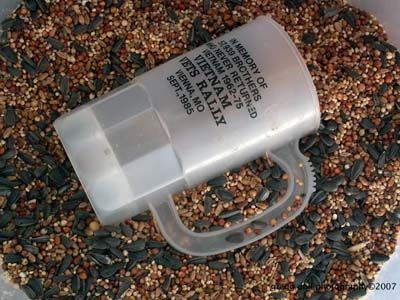 I've had this cup for 22 years. I don't think I've ever drank a beer out of it. I now use it for feeding the birds.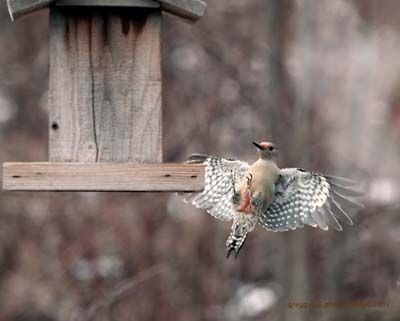 Over the last week raccoons have torn down and run off with two of our suet feeders. Now the woodpeckers are using the sunflower seed feeder.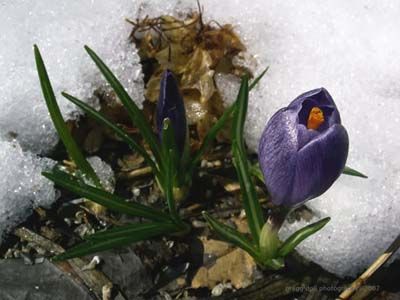 Welcome to Spring 2007. Crocuses, another of the first signs that spring has arrived in the mountains of Pennsylvania.