Happy T Clown greets the fans at the Blair County Ballpark, home of the Altoona Curve.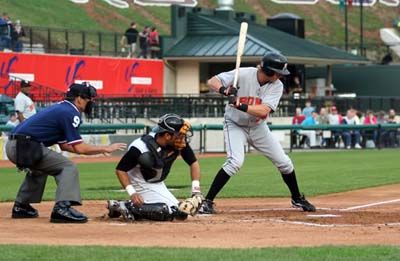 Nolan Reimold watches as the throw from the Altoona pitcher goes for a ball. Catching for the Curve is Milver Reyers.

Yoslan Herrera was the starting pitcher for the Curve game against the Bowie Baysocks.

Nolan Reimold of the Baysocks gets back to the bag as the Curve's first baseman, Brett Roneberg, waits for the ball.

Curve's pitcher, Romulo Sanchez, watches the game from the dugout.


Susan Robinson-Fruchtl, formerly an assistant coach under Renee Portland of Penn State University's women's basketball team, is shown here with Bob Krimmel, Saint Francis University Athletic Director, after he announced her appointment as the new head coach for the University's Women's Basketball team.

Kelly Goodman, Sports Director for WTAJ-TV in Altoona, interviews Ms. Robinson-Fruchtl after her press conference.


Filling up with diesel at the Cresson, PA rail yard.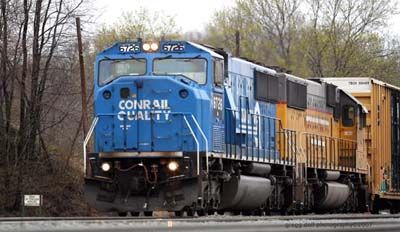 Heading West on the Norfolk Southern Mainline, Cresson, PA.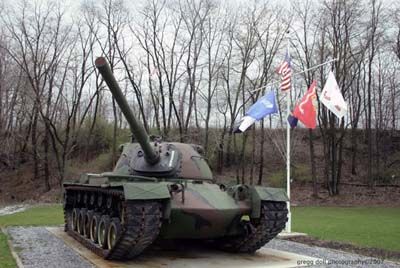 Sitting outside the Sankertown, PA VFW is this M48-A5 tank that saw active duty in both Korea and Vietnam. When in combat, the tank was equipped with 105 Howitzer and a 50 caliber machine gun.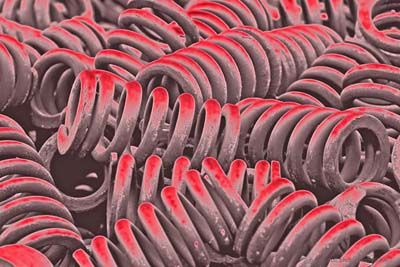 These springs are from the trucks that were once part of a railroad box car. They are now laying in a junk yard. I tweaked this a bit in Photo Shop.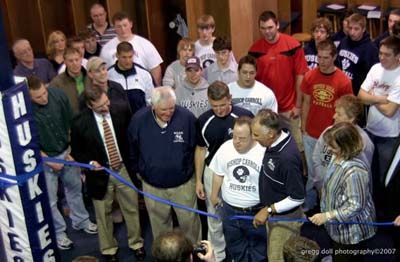 Last Sunday, Bishop Carroll High School in Ebensburg, dedicated a new locker room for the school's football team.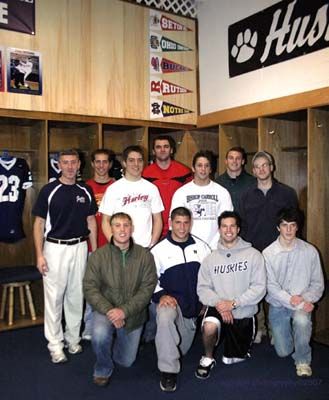 Coach Craig Sponsky, poses with ten of the twelve all-state football players who have attended Bishop Carroll since 2000 who attened the dedication of the new locker room.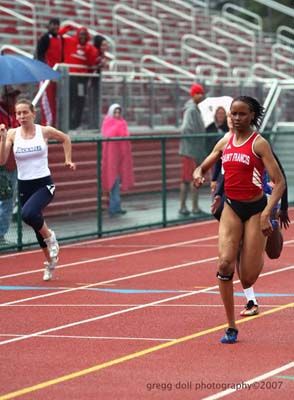 Kora Hardy of Saint Francis University wins the women's 400 run during the first track meet held on the University's new track field.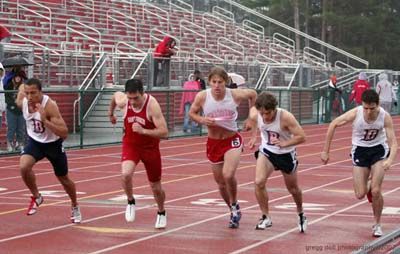 Start of the men's 800.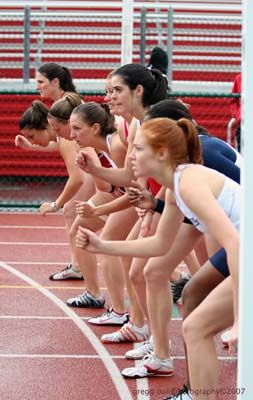 The faces of determination.

With both feet off the ground, this unknown runner from Bucknell University, crosses the finish line in first place.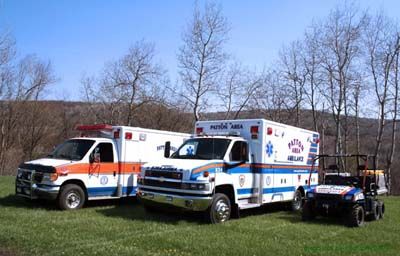 Patton Emergency Medical Services

Golden Paper Wasp on a dandelion -- Polistes fuscatus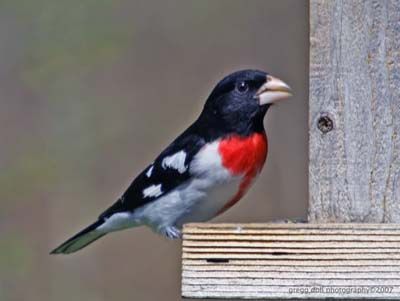 Rose-breasted Grosbeak