Quickly becoming one of the premier summer events in Cambria County is the flashlight drags held at the Ebensburg Municipal Airport in Cambria County, Pennsylvania. Racers from several counties in the Southcentral Pennsylvania area converge on the airport to enjoy a Sunday afternoon of grass roots drag racing. It's a "run what you brung" event with completely street legal cars. For more information, complete rules and regulations visit the flashlight drag website at
http://www.flashlightdrags.com/
Shown here are only a few of the pictures that I shot during the event. Not all pictures have captions. They are more or less self-explanatory.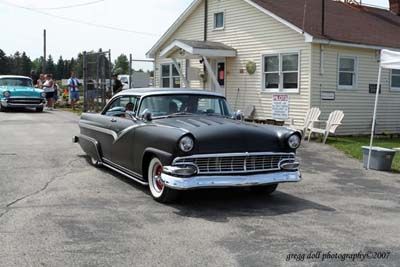 First fan.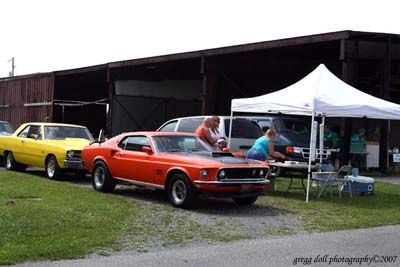 First racer.

Ford Mustang

Driver's Meeting.

Cars on display.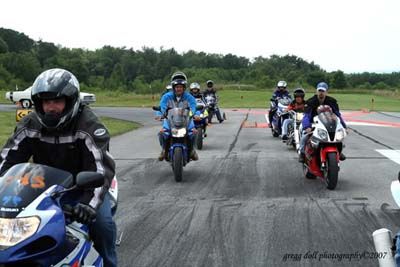 Lots of motorcycles show up, both metric and standard.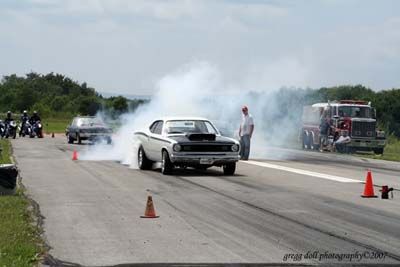 Smok'm if you've got 'em.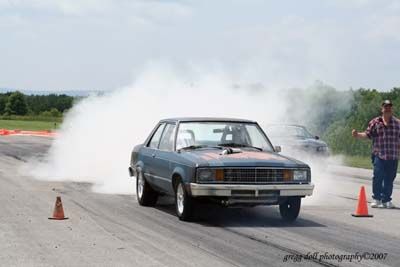 Lighten up the tires.

Hot Hot Hot

Camaro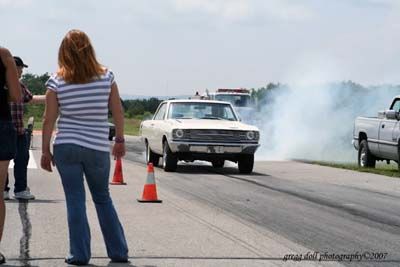 Burnout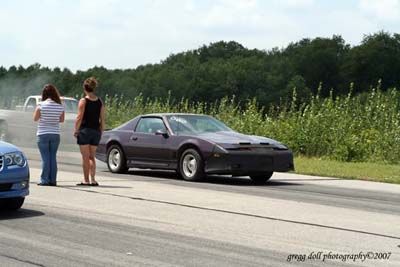 Local boy makes good

Chevrolet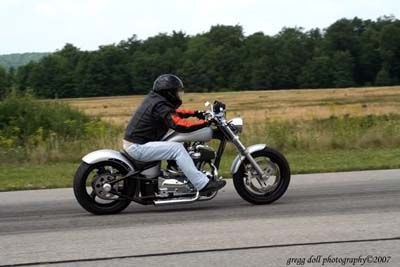 This bike out of Hopewell, Bedford County, is home built based on a 1200.

Head to head racing.

Mike Novella of Northern Cambria shows the power of his Yamaha R6.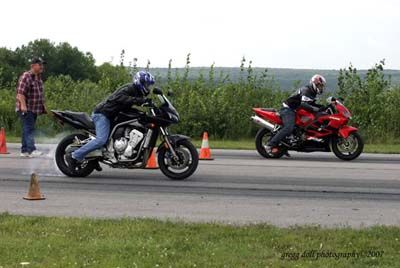 Cobra vs. Pontiac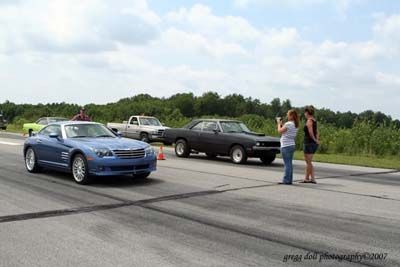 Old vs. New. This is grass roots racing at it's best.

Heads up racing.

This Jeep isn't any competition for the rice rocket.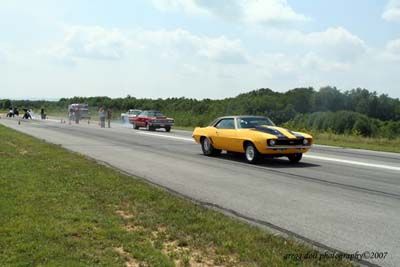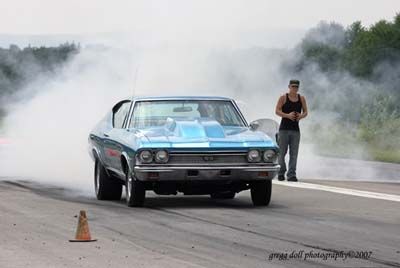 Yamaha gets out first.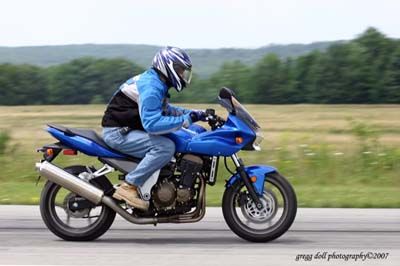 Kawasaki.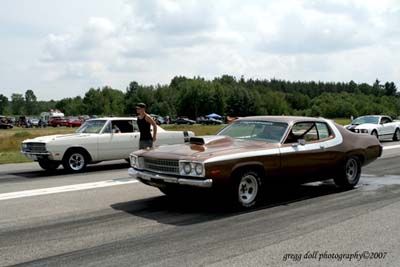 Dodge Dart Swinger vs. Plymouth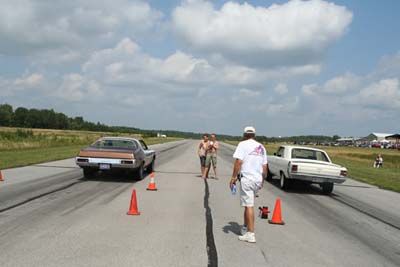 Plymouth vs. Dodge Dart Swinger.

The Honda Hawk shows all kind of power.

Harley power has nothing for the Yamaha.