18 hour days can be fun when you really enjoy what you are doing. All of this week's pictures were shot on Saturday, August 18, 2007. I started out shooting the Jimmy Stewart Airport Festival. The festival has been held at the airport for over twenty years and still continues to draw a good crowd to it's free show. This year's main attractions were a P-51 Mustang and a P-40 Warhawk belonging
War Birds Over Long Island.com
. After the air show I went home, waterproofed the decks, got a shower and headed into town to party at the St. Bernard's Church Homecoming Festival. It was after midnight when I finally walked into the house and the sandman wacked me upside the head.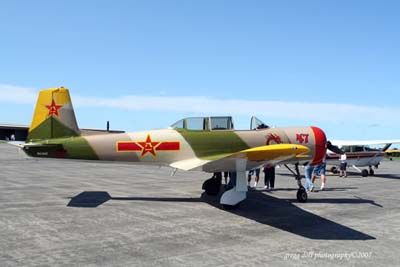 Chinese Yak 47
The Nanchang CJ-6 was built in 1993 in China.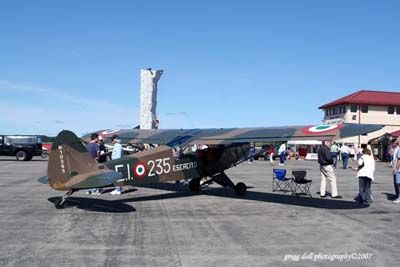 1954 Piper L-21B Super Cub http://www.airheritage.org/
This series of planes was built by the Piper Company and sold to NATO who loaned the planes out to various nations around the world. The plane shown here is flying Italian colors.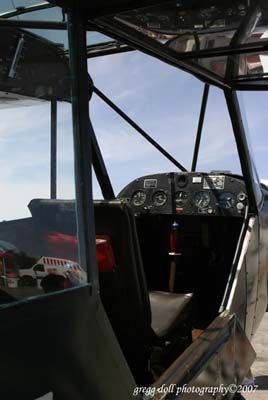 The interior of the Piper Super Cub.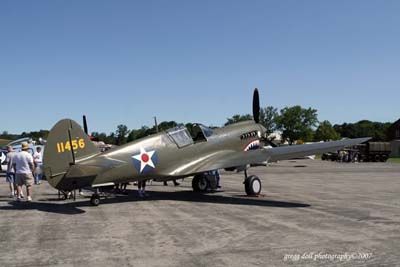 Curtis P-40 Warhawk
It has a 37 foot wingspan, is 31 feet in length, and is powered by a Wright-Allison V1710-39 engine. It has a top speed of 354 miles per hour. It also boasts 6-50 caliber machine guns.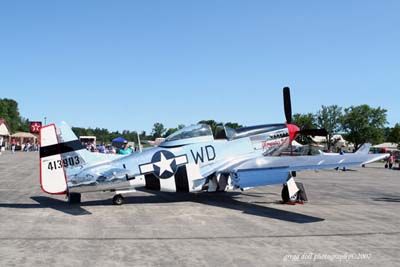 North American P-51 Mustang
It has a 37 foot wingspan, is 32 feet in length, and is powered by a Merlin V1650-7 V12 piston engine. It also is armed with 6-50 caliber machine guns.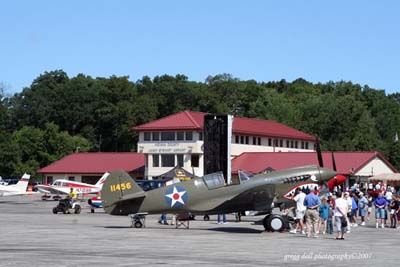 Jimmy Stewart Airport, Indiana, PA.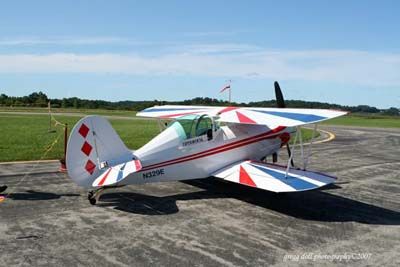 Super Lake Baby Experimental aircraft built in 1999, powered by Lycoming 0235 Series engine.

1948 Piper Cub PA-15
This little two seater is powered by a Lycoming 0-145B engine.

1998 Homebuilt Velocity SKTD Elite
The four seater has a Lycoming I0360 series engine.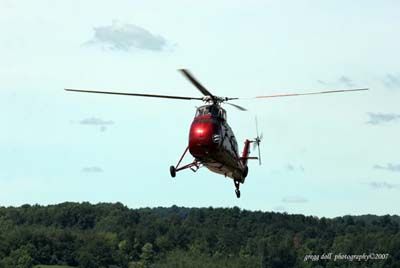 Sikorsky S-58
Originally built in 1960 for the United States Marine Corps. It's crew of two could carry 16 men or 8 stretchers in it's ambulance configuration. It was powered by a Wright Cyclone R-1820-84 Radial engine which created 1500 horsepower and could fly at 123 miles per hour. It was armed with 4 M60 machine guns.

Known as Red Dog 1, the Sikorsky S-58 was also known as the CH-34 Chotcaw when it was wearing it's Marine Corps green.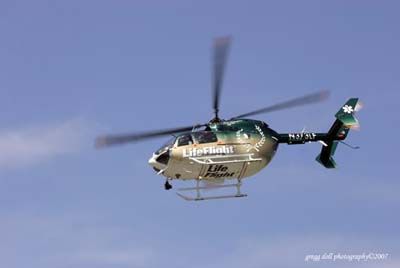 A 2006 Eurocopter Deutschland GmbH
The Medivac helicopter is powered by a Turbo Meca ARRIEL 1E2 engine. It is owned by Allegheny General Hospital.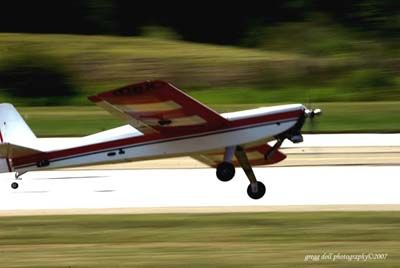 Radio-controlled airplane doing a demonstration fly-by.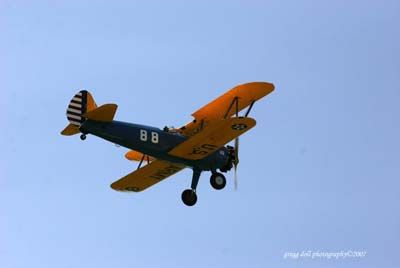 Stearman Bi-plane.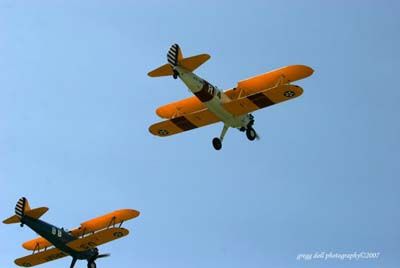 These two Stearman bi-planes did several passes over the airfield just prior to the P-51 and P-40 airshow.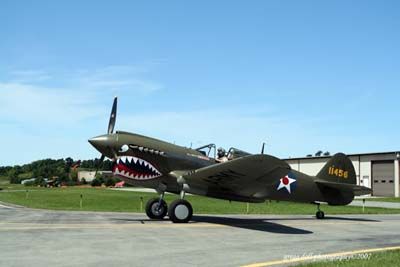 P-40 Warhawk taxing out to the main runway.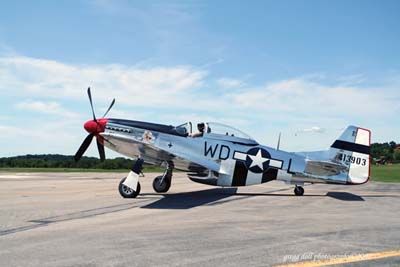 P-51 Mustang following the P-40 Warhawk.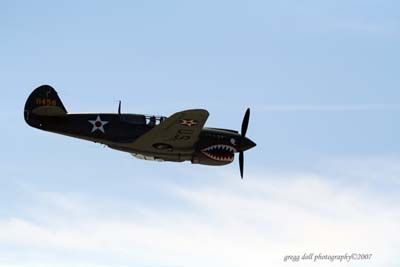 P-40 fly-by.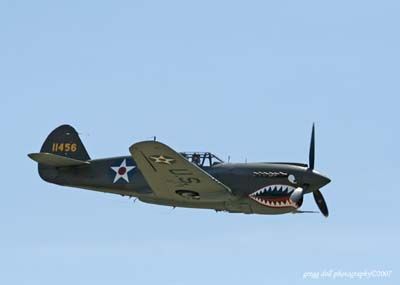 P-40 Warhawk, also known as The Flying Tiger.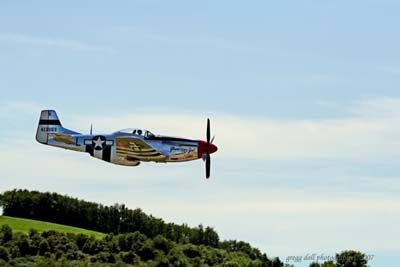 P-51 Mustang fly-by.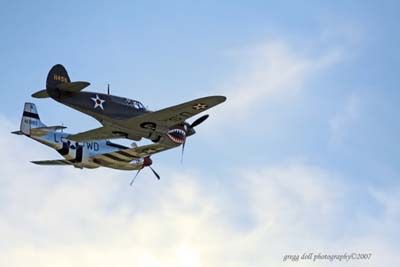 P-40 and P-51 flying together.

P-40 landing.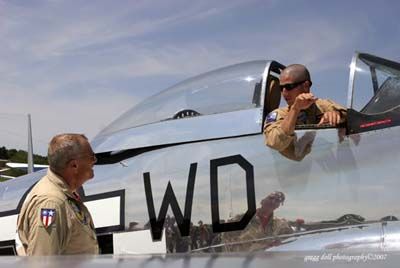 Bob and Chris Baranaskas, pilots of the P-40 and P-51, respectively.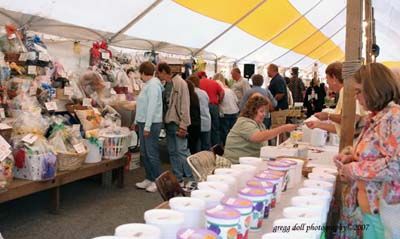 Basket Auction at the St. Bernard's Homecoming.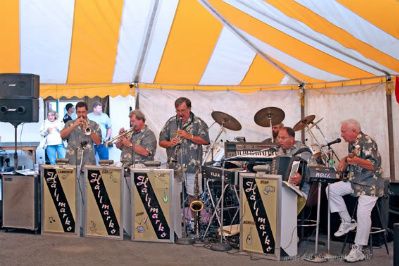 The Hallmark Polka Band.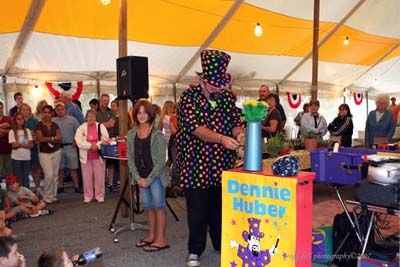 Magician Dennie Huber is a crowd favorite and has entertained at the picnic for a number of years.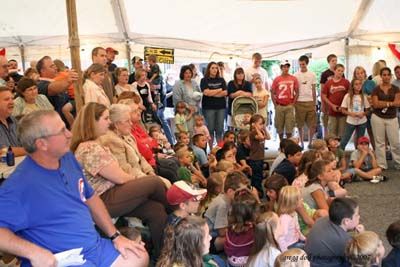 A few of the children enjoying Dennie's magic.

The Critics -- http://www.thecritics.biz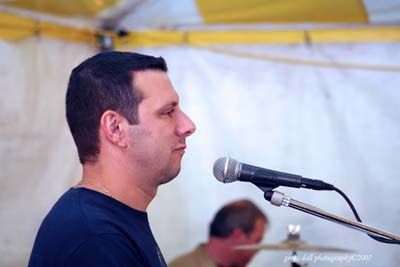 Sam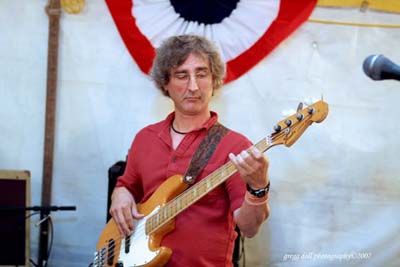 Dave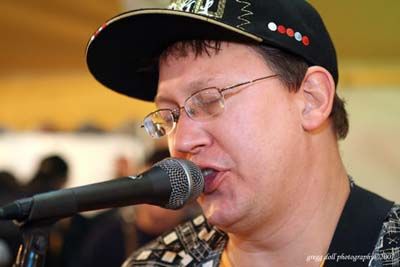 Joe



Tony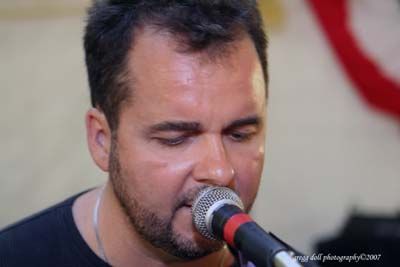 Jaime