From Chicago to New York, the daily Amtrak passenger train runs past Cresson. I shot this picture from a bridge on Route 53 north about a mile or so out of town.

A Norfolk Southern freight train slowly pulls out of Cresson. The engine is a D9-40CW.

Taking up a whole flat car is a Caterpillar D9R.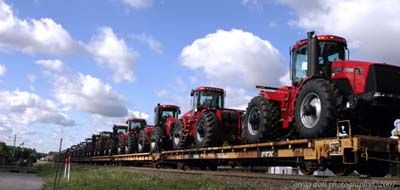 Brand new IH Case 535 tractors on their way to life on a farm somewhere in North Eastern USA. Also shot in Cresson, PA, one of the best train spotting places in the area. BTW, these tractors go for over a cool 1/4 mill each.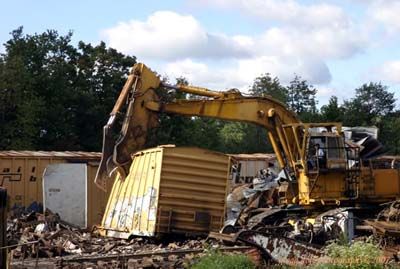 Have you ever wondered what happens to old boxcars that have outlived their usefulness? Some go to railroad junkyards like this one in Sankertown, PA just off the mainline at Cresson. Here they are removed from their trucks, cut in half by torch and then torn apart using giant cutting jaws like the one in this shot.

After the boxcars are removed from their trucks, the wheels are pulled off and stored in the junkyard until they are sold for scrap iron. Sometimes a photographer will come along and try to do something with them like these two pictures.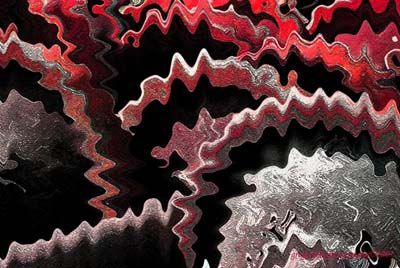 Done in PhotoShop CS2, with the uncropped original shot of the above picture. I call this "Biofeedback Gone Awry".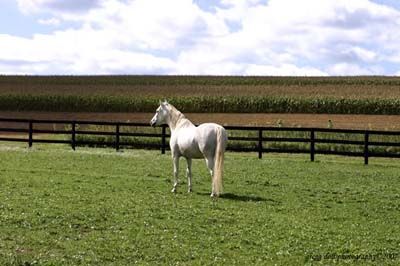 Rain, owned by Sandy Yahner of the Clearview Farms near Chest Springs, PA.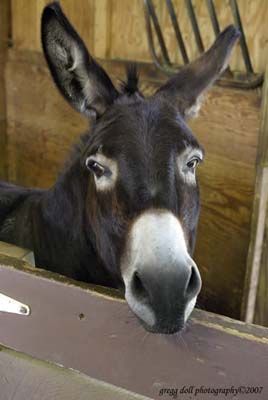 Samson, the burro.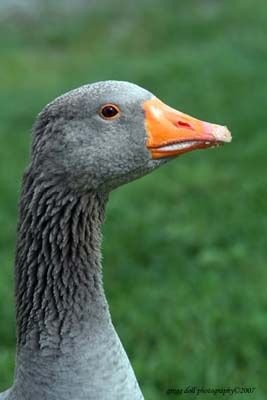 Father Goose, barnyard romeo. Yeah, I know it's not Cary Grant.


Central Cambria's Josh Olsavsky trying to get past Penn Cambria's Michael Biglin.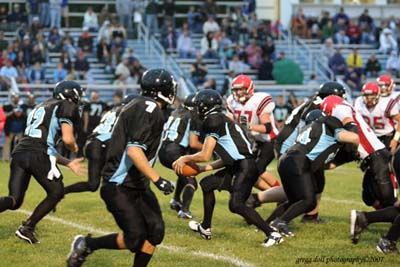 Penn Cambria's quarterback Josh Gallagher, sets up the handoff to Zack Newton.

Utilizing a strong offensive line, quarterback Shawn McGregor rolls to his left setting up for a pass to ...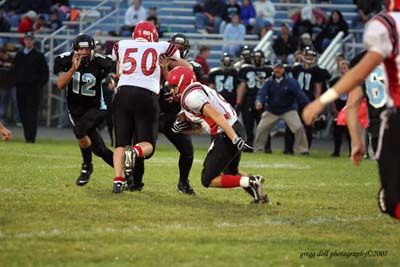 Andrew O'Saben, good enough for a Central Cambria first down.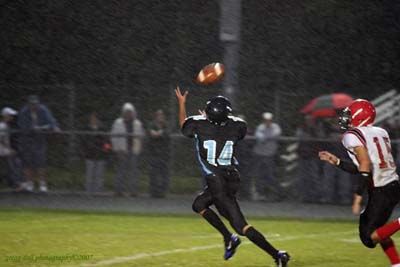 In a driving rain, Penn Cambria's Michael Biglin outruns Jeff Wasilewski and hauls in the ball to take PC down to the seven yard line from where the Panthers would make their first and only touchdown of the contest. The Red Devils of Central Cambria would go on to win 22-8.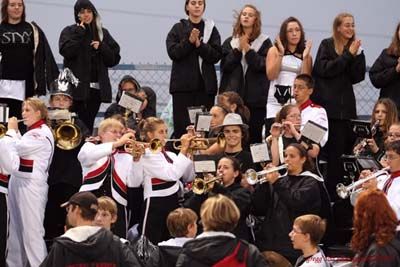 Central Cambria's band playing in the rain.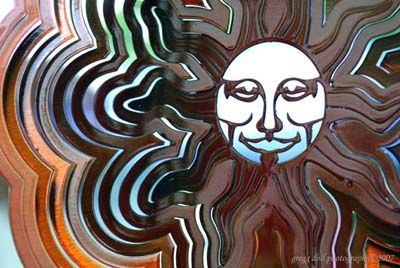 Laser cut on machines, these wind spinners are painted, sprinkled with metal flake and fired. When these things spin in the wind, the sunlight creates a neon effect.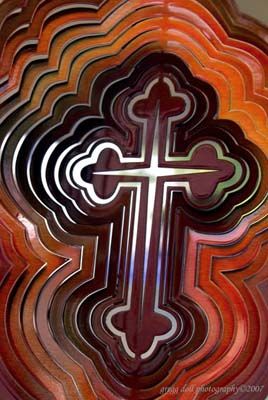 Cross.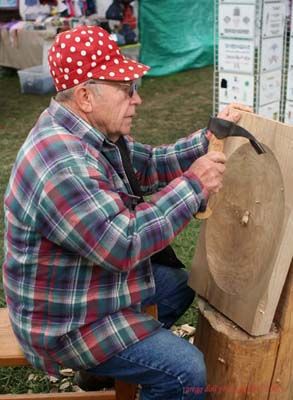 Jerome Butina, a wood carver out of Latrobe, PA, uses an adze to carve a large bowl from a solid block of wood at the New Germany Arts and Crafts Festival. One of two artisans giving demonstrations during the weekend event.

Horsehair art, it's true campers. Horsehair is part of this unique form of fired art. Horsehair art is an ancient Native American Indian way of decorating pottery. Legend has it that an Indian maiden burnt her hair when she took the hot pots out of the fire pit. Horsehair is used in these pieces. http://www.horsehairdecor.com/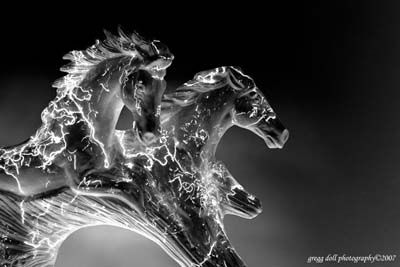 This is another horsehair piece that I liked, but I just couldn't resist playing with the photo.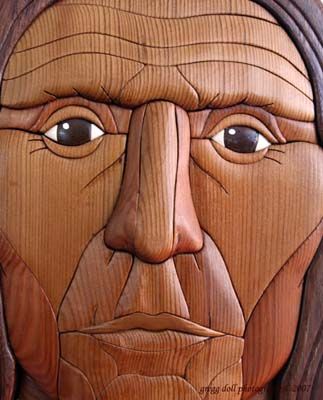 Intarsia, developed during the renaissance, it means inlaid wood mosaic. Each piece is cut from a different kind of wood. This one includes white walnut, butternut, three different kinds of cedars and black walnut.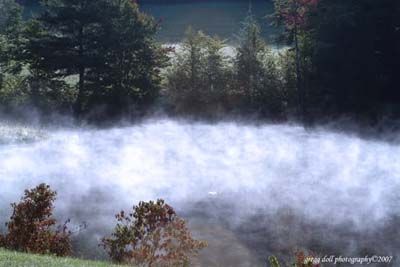 Smoke on the water.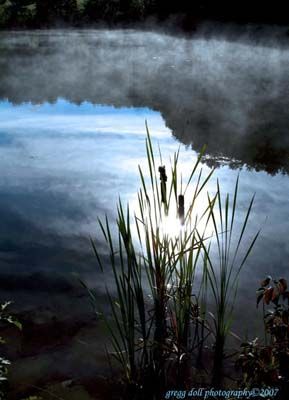 Bull rush, 9 o'clock Sunday morning, Ed's Pond.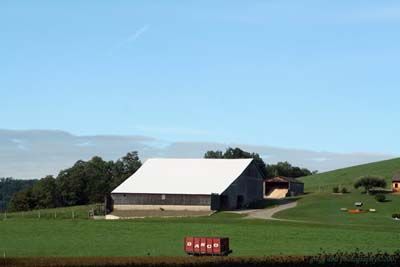 Holtz's farm, as seen from Holtz's Road, just off Number 9 Road.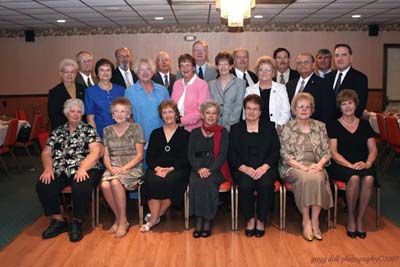 55th Class reunion, Hastings High School, class of 1951.