This week's blog features the last pictures of Summer 2007, and what a nice week it was, just right for getting some seat time on the old Virago.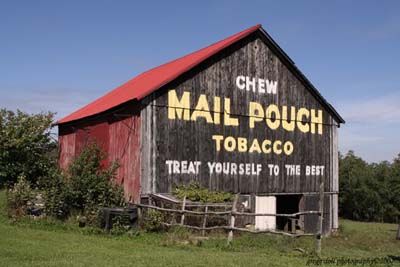 From what I was able to gather, this old Mail Pouch ad was repainted a couple weeks ago by the barn owner's son, just for the hell of it. Somehow I think it had to do with the fact that they replaced the old roof with a new one. Hopefully the rest of the barn will be repainted before winter comes. The barn is located on Route 36 between Asheville and Chest Springs, PA.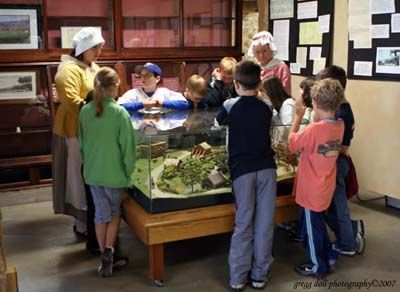 Fort Roberdeau, Blair County, PA.
http://www.fortroberdeau.org/
This historical site is in the Sinking Valley area of Blair County and is easy to get to. Originally built in 1778 the Fort also includes an 1858 barn that houses a museum and a gift shop. There is also an 1860's farm house that features period decor.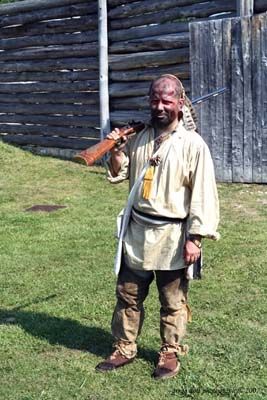 While I was at the fort there was a classroom trip for fourth and fifth graders from the Bellwood-Antis school district. As part of the history demonstration, the gentleman shown in this picture would hide along a path in the woods as if in an Indian ambush. He is carrying a 50 caliber flintlock black powder rifle.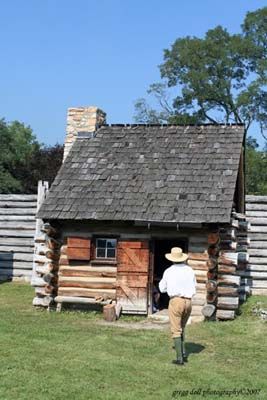 One of the houses within the Fort.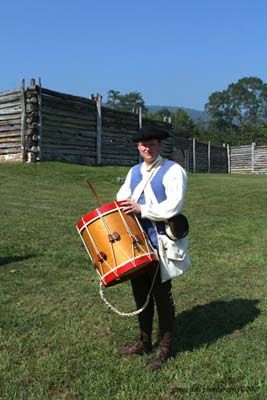 Drummer Boy.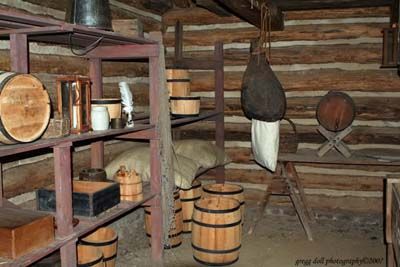 Revolutionary War Storeroom.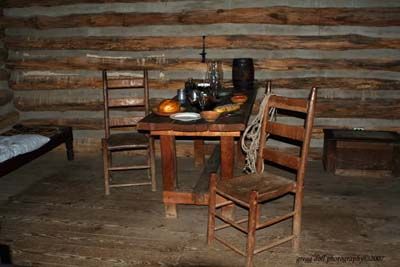 Rustic officer's quarters.

Officer's quarters.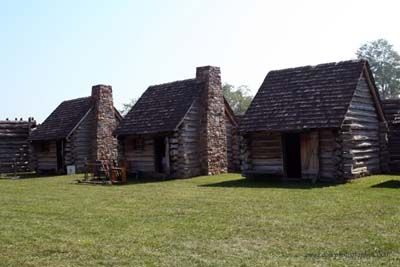 These three buildings are the officer's quarters, enlisted man's quarters and the storeroom.

Gold Bricker.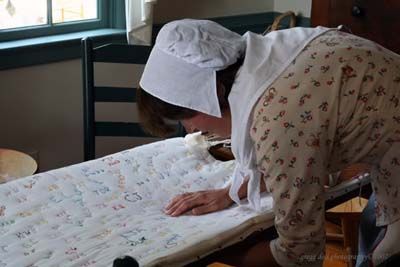 Woman sewing a quilt in the 1860's farm house.

Gourd growing on a garden fence.



On my way home, after leaving Fort Roberdeau, I passed through Altoona to check out the so-called
"Roar in the Mountains"
, a wannabe motorcycle rally. I wasn't expecting to see much, so I wasn't really disappointed when I got to the main gathering area at the Jaffa Mosque. But much to my surprise in the parking lot I found four beautifully turned out Cushman scooters.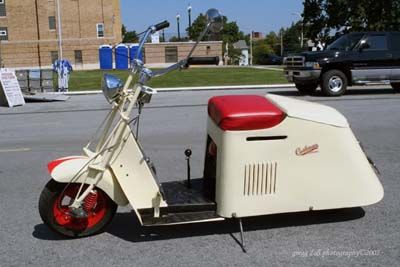 This beauty, with a road name of "Cupcake" is a 1953 60 Series, step-through owned by Delmar Baker of Bellwood. It's original 8 horsepower engine was replaced by a 300cc+ engine. The cost new for this scooter in 1953 was $250. Delmar told me that it was worth over 6 large now. In fact, all the Cushman's would run you that.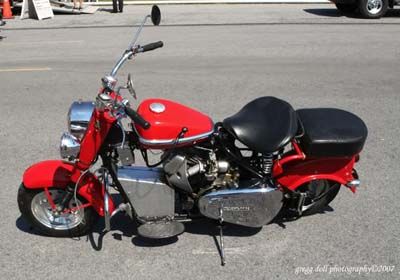 These next three Cushmans are all 1963 Super Silver Eagles. The SSEs all have two speed transmissions, a foot clutch and both electric and kick starters. With their 300 cc power plants they can tool down the highway at over 70 miles per hour.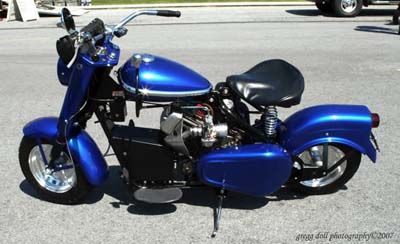 To learn more go to http://www.hobbytech.com/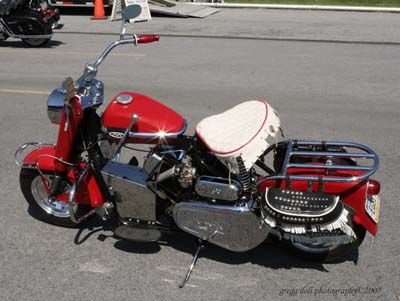 Ride of Pride
Schneider Trucking Company, out of Wisconsin, brought this Freightliner Cascadia truck to the Roar in the Mountain rally. Each year employees of Freightliner volunteer their time to design a "Ride of Pride" truck. This is the sixth one in the series.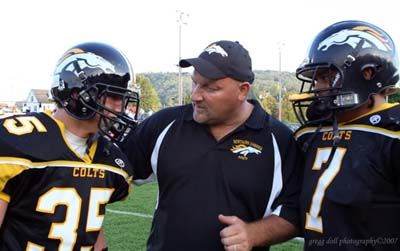 In his first year as head coach of the Northern Cambria High School Colts football team, Andy Paronish talks with two of his key players prior to Friday night's contest against the visiting Wildcats of Homer Center.

Northern Cambria High School Marching Band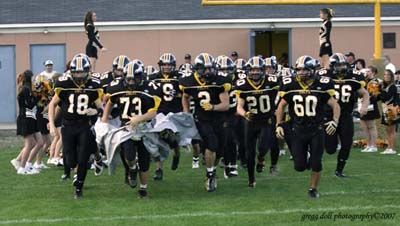 The Colts stampede onto the field.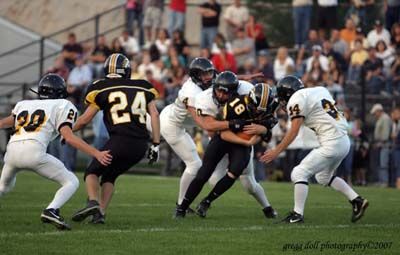 Quarterback Anthony Penska in the arms of the Wildcats defensive line.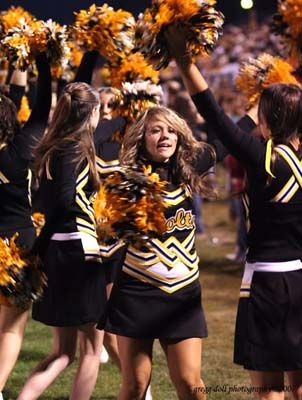 Cheerleaders whip up the hometown fans.

After taking a handoff, fullback Jeremiah Dunchack turns a corner and heads for the first down.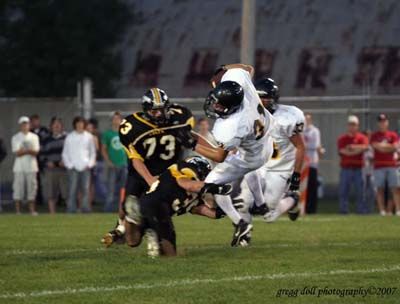 Dropping Homer Center's running back Nathan Sykes is the Colts' free safety, Andrew Paronish.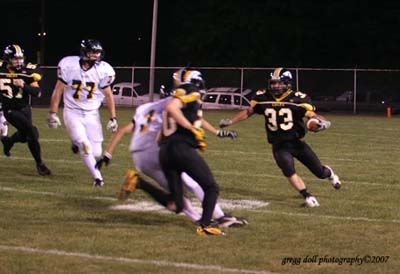 Northern Cambria's Joe Bonatesta puts a move on the Homer Center defender.
Final Score -- 27 (Northern Cambria) to 12 (Homer Center)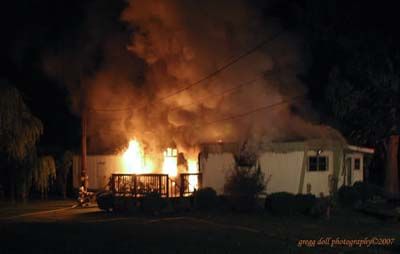 It was late Saturday night, when this fire broke out in a trailer on Railroad Avenue in Northern Cambria borough. Luckily no one was home. Needless to say, the structure was a total loss.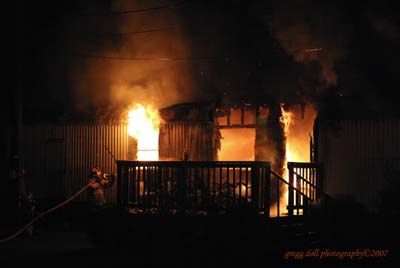 Fire companies from Hastings, Spangler and Northern Cambria and the Veterans EMS responded to the scene.

I'm not as close to the fire as it looks, you can bet on that.

After knocking down the flames, two Hope firemen prepare the doorway for other line crews to enter the smoke filled building.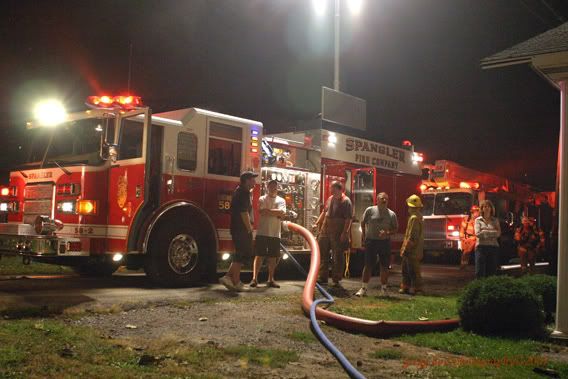 Spangler 58-2.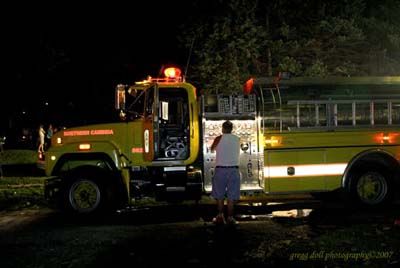 Northern Cambria 50-3 tanker.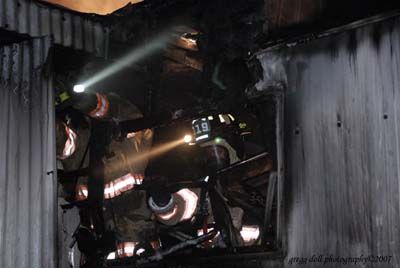 Working in almost total darkness, two firemen search for hot spots in the walls of the trailer.