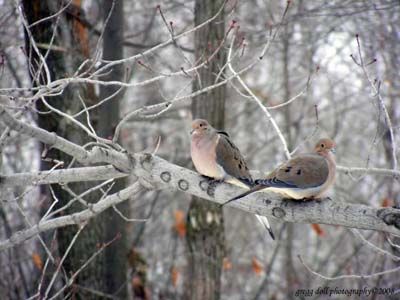 Mourning Doves outside my work room window.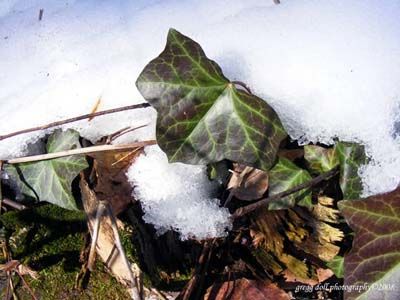 Several years ago my wife tossed an ivy plant or two into the woods and they never looked better. They now cover about 20 square feet.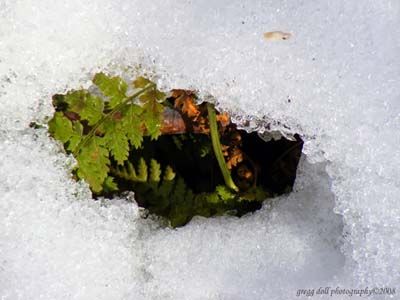 A fern leaf sticking up through the snow.


The next nine shots were taken at the site of two abandoned trailers.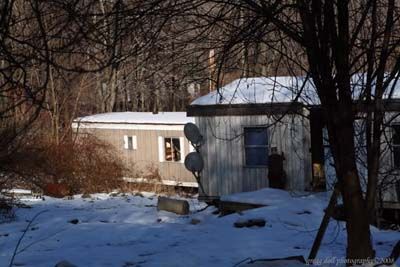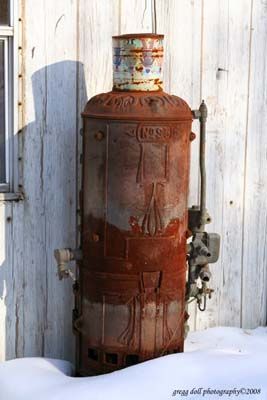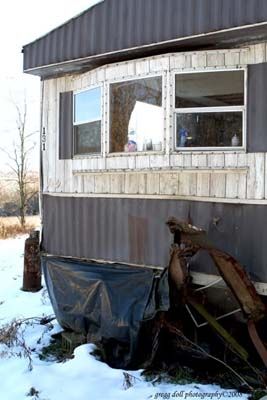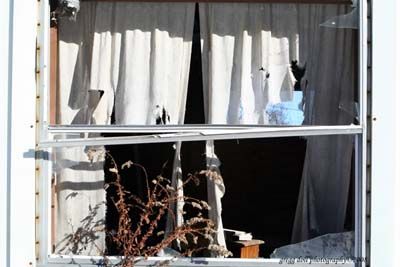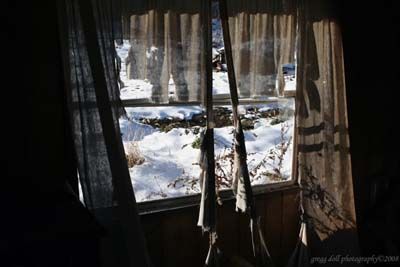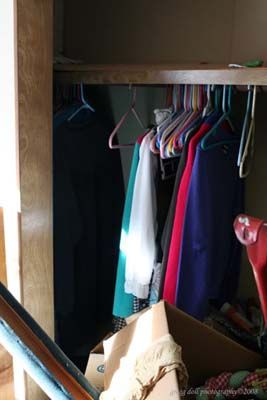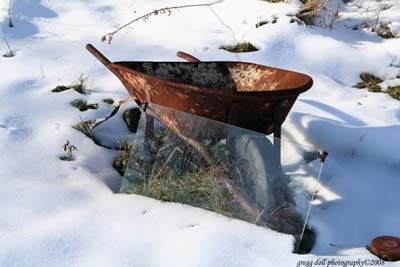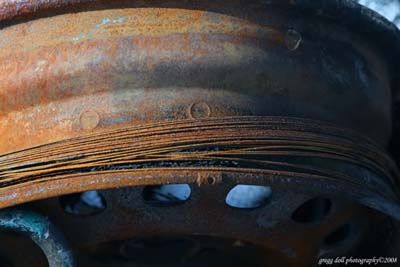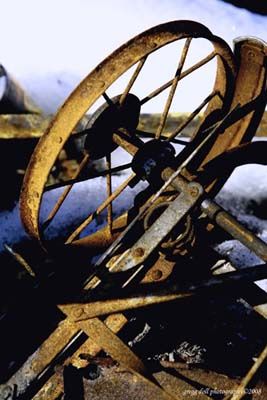 I was out driving around the township the other day enjoying the first sunny day in a week when I passed these two guys doing their best trying to get a load of corn out of a really muddy field.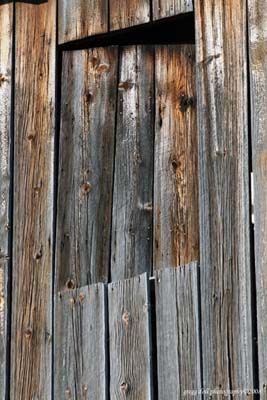 Upper Barn Door.
Once used to get hay bails up into the loft.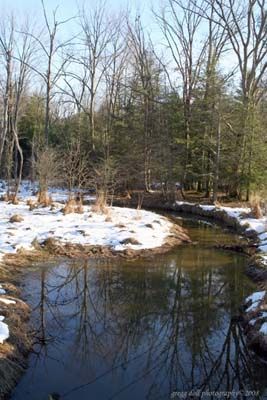 A pretty country creek.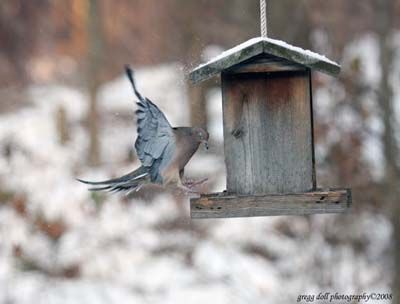 Mourning Dove, landing on the sunflower feeder.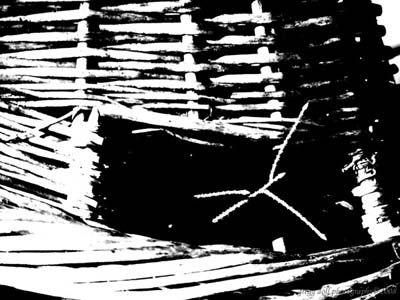 A woven basket.

Suncatcher in the window of our family room.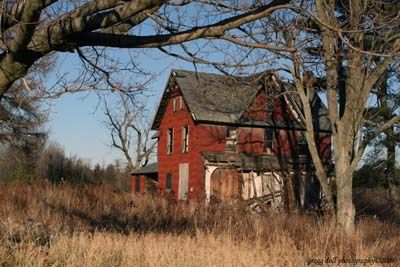 Abandoned farm house.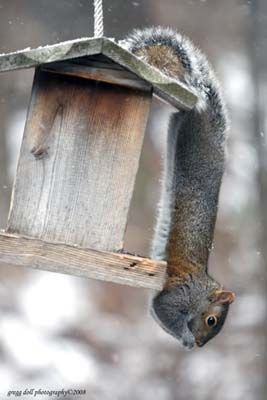 This gray squirrel is showing a lot of skill as a feeder raider.

School's out!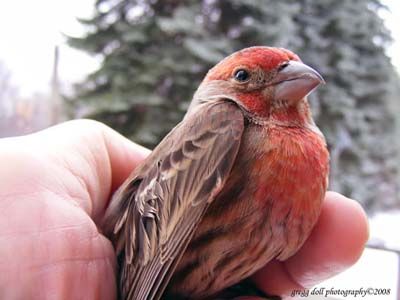 House finch.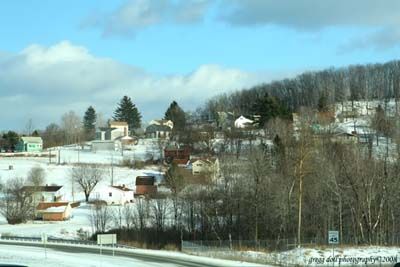 Hastings burbs.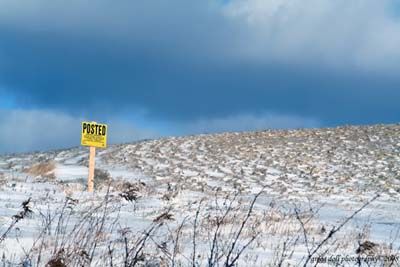 Two minutes later, and we were in a white out.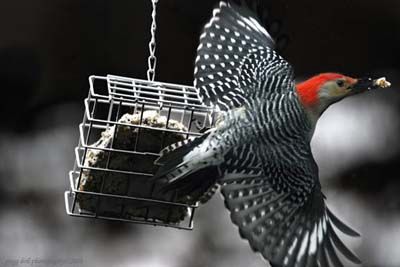 Red-bellied woodpecker leaving the feeder. It took several steps in PhotoShop CS2 to get this final photograph. First I shot the Red-Bellied at 1/2000 of a second at f2.8 using a manual exposure and a EF70-200 f2.8 L USM Canon lens on a Rebel body. In PhotoShop I did the color correction, and then the next step was to go back into the image controls where I chose adjustment, clicked on selective color and then clicked on colors. Once there, I hit the neutrals tab. At that point I went down to the color black and moved the slider to the right 100%. My next step was to go to the filters tab where I chose Artistic and then Palette Knife. The last step was to use the history brush tool to re-paint in only the bird itself to obtain this result.