Tanner Carpenter of Bishop Carroll JV basketball team driving toward the basket for two.
Group hug during the Cambria Heights vs. Bishop Carroll varsity basketball game
Cambria Heights players watching the close game between Bishop Carroll High School and the Highlanders of Cambria Heights. Bishop Carroll won the contest 53-49.

As most folks in the Northeast of the United States know we had a bit of an ice storm in the past week. In this part of Pennsylvania we got away lucky with this one.

Sunrise, with the sun lighting up the ice on the tree.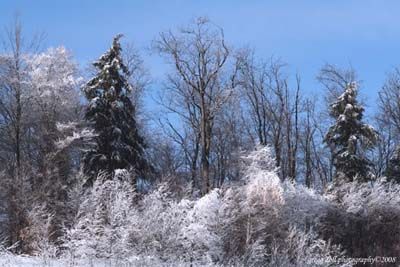 I shot this winter scene along Route 219 near Johnstown, PA.



Pennsylvania Winter Wonderland.

A friend of mine,
Bill Rogers
, has a month long photo exhibit at the Ethnic Arts Center in the Cambria City section of Johnstown, PA. The show is titled
Upstairs Downtown: The upstairs view of downtown landmarks.
We went to the opening reception on Saturday afternoon. The next seven frames are from that trip.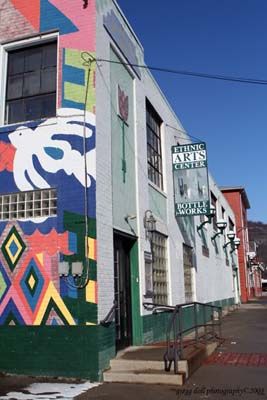 The Bottle Works Ethnic Arts Center
http://www.bottleworks.org/
Wall art.
Bill's show concerns itself with the views of the upper front facade of buildings in Johnstown's historical district.
Bottles in front of a glass block window inside the Bottle Works.
Lamp fixture on the outside wall of the Bottle Works building.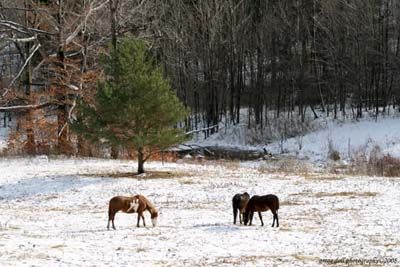 Horses in a winter pasture.
On the way to an early Christmas party on Sunday, we stopped at the Headache Hill area of Prince Gallitzin State Park outside of Patton, PA where I shot a couple of pictures of kids snowboarding.
Snowboarder.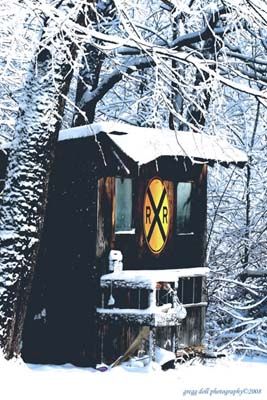 Another view of our garden shed. This time the trees are covered in ice and snow.

Christmas is only a week away, so it's about time we said,
"Happy Holidays from Our House to Yours"
.