There were so many things going on around the area this week that you could feel the sense of community even though it extends over many miles in this rural area. Maybe it's just because I'm a photojournalist but I knew someone at every one of the venues presented this week.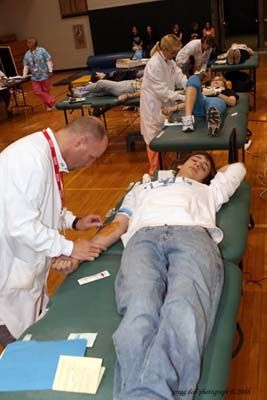 This is the blood drive held by the National Honor Society members from Northern Cambria High School. They met their goal of 45 pints and went over it by 4. http://www.givelife.org/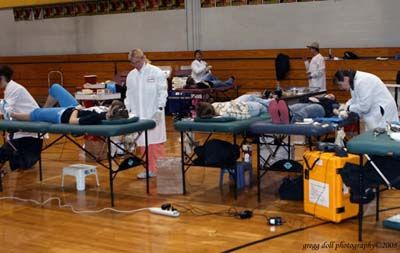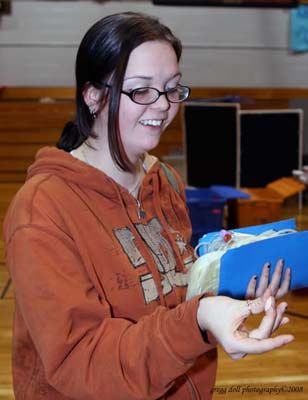 The Third Annual Altoona Mirror Basketball Classic, In Memory of Big John and Tom Riley, for 22 years was called the Big John Riley Classic. It matches top seniors from Blair and Cambria Counties and was held on Friday night at the Stokes Center on the campus of Saint Francis University.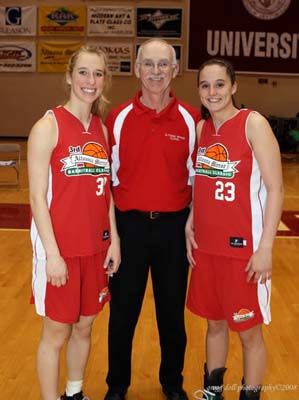 Brittany Sedlock, Northern Cambria ; Coach Bob Gongloff ; Brittany Skyles, Forest Hills.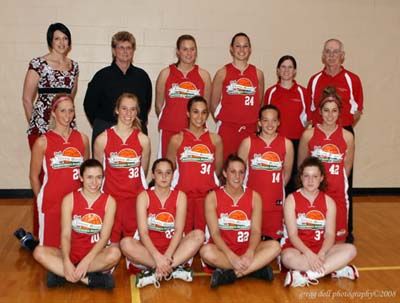 Central PA Girls' Team.

Northern Cambria's Brittany Sedlock shoots for two.

Blair County Girl's Team.

Blair County Boy's Team.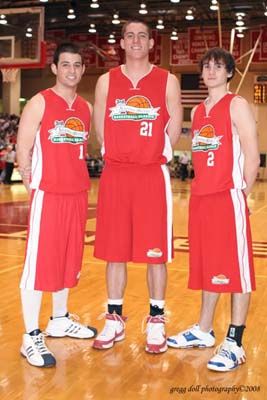 Bishop Carroll's Victor Tranquillo, Central Cambria's Mike Gowen and Glendale's Sam Yingling.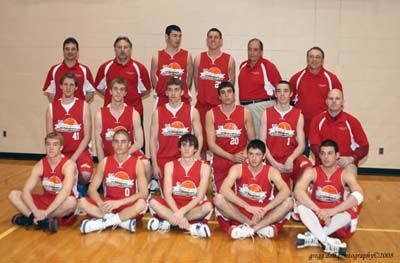 Central PA Boy's Team.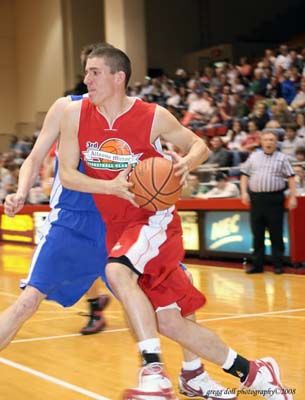 Mike Gowen blows past #21 Matt Gehrett.

These two shots are from the Delta Sigma Phi's fund raiser in support for Habitat for Humanity. Members of the fraternity spend 36 hours simulating homelessness on the campus of Saint Francis University.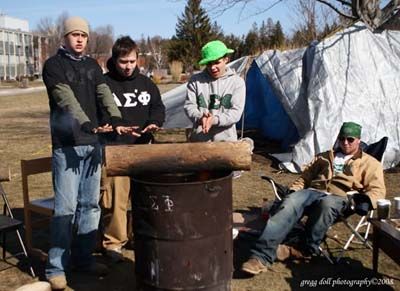 Josh Swafford, Alex Paluzzi, Orion Sorcsek, and Jeb Baker.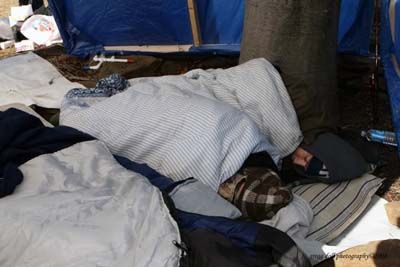 Snooze time. It's cold sleeping out here in the Allegheny Highlands.


Farm land around St. Augustine, PA.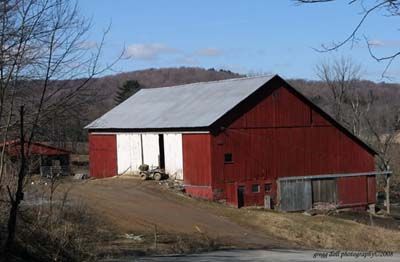 Barn near St. Augustine, PA.

Due to inclement weather the Friends Group of Prince Gallitzin State Park had decided to reschedule their Easter Egg Hunt which was most fortuitous because this past Saturday turned out to be a bright and sunny, if even somewhat cold, day. At least we didn't have any snow.

Young Tyler Kuing of Ashville, PA came back with a whole basket full of eggs.

Parents had the opportunity to have their children fingerprinted at the event.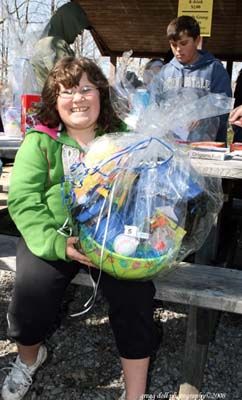 Kayla Holtz shows off the big basket of goodies she won during the Easter Egg Hunt.


Horses in the pasture were happy to be out of the barn after a long winter.

Diamond Championship Wrestling came to the Hastings Memorial Building on Saturday night. http://www.diamondwrestling.com/

The official overseas the match between High Flyin Hippie and Count Lestat.

Count Lestat appears to have the upper hand with this choke hold. High Flying Hippie won the match.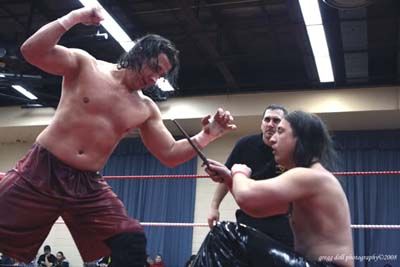 Sebastian appears to be under the spell of The Enigma Lucio Deveer.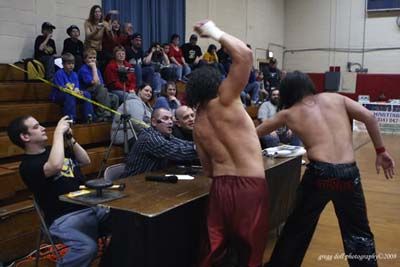 Sebastian and the Enigma take the fight to the front of the announcer's table. Sebastian won the match.

Joe Dirt from Bakerton makes his debut, not knowing the first thing about wrestling.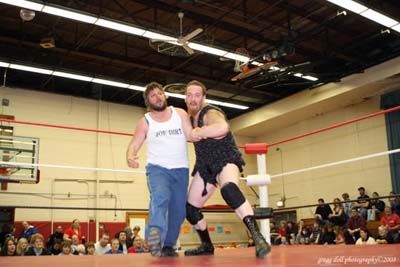 Big Lenny prepares to propel Joe Dirt across the ring.

Big Lenny defeated Joe Dirt to retain his DCW Heavyweight title.
To complete this week's post we present videos of Diamond Troy Justice defeating The All-American Evan Manning.