Well, campers, another 4th of July has come and gone. Like most Americans, we stayed close to home only driving 7 miles to Carrolltown, PA for the fireworks at the 5th Annual Hoo Dang on Saturday and 4 miles into Northern Cambria for a few shots of the Hope Fire Company's 24th Annual Custom Car Show that I needed for the blog and the Star-Courier.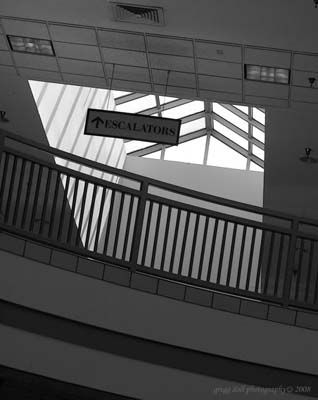 On Wednesday I rode down to Altoona to buy a new point and shoot camera. While I was waiting for the Ritz Camera shop to open, I snapped this black and white shot in the Logan Valley Mall. This is the only photograph in this week's issue that wasn't shot within 7 miles of home. The camera is a 4 year old Konica Minolta DiMAGE Z3, 4 megapixel, 12x. The next 5 photographs were shot with the Z3.


Grasshopper.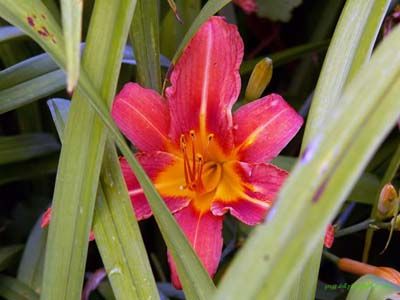 Daylily.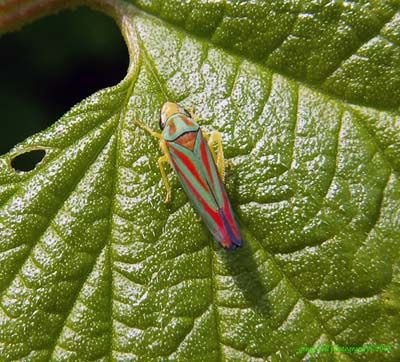 Scarlet and Green Leafhopper.

Skipper.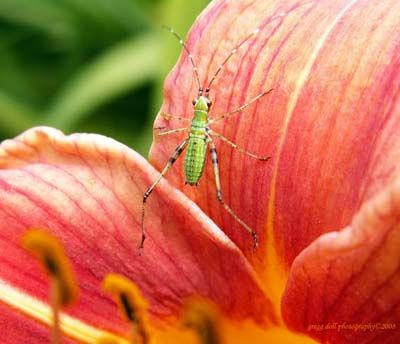 Small Grasshopper.
These next three close-ups and the rest of the close-ups in this week's blog, were shot with a FujiFilm FinePix S5700 7.1 megapixel 10X point and shoot.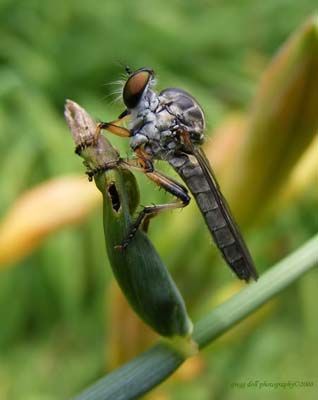 Robber Fly.
One of several different robber flies in our yard. These guys are hard to find and sometimes even harder to see. I'd like to think that this picture goes to show that people don't need to spend $1,000s on camera equipment. I only paid $179 to be able to take close-up shots like this.
"Cameras don't shoot pictures, people shoot pictures."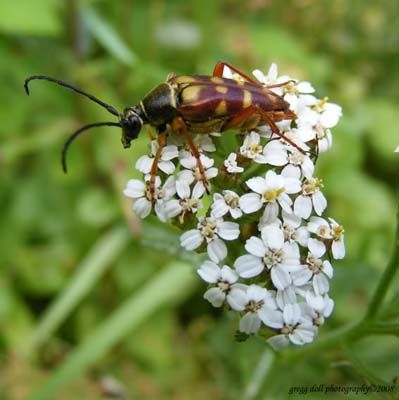 Beetle.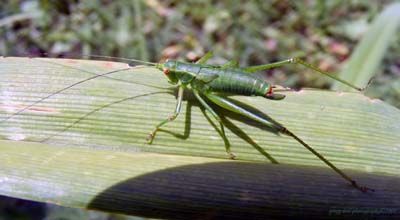 Long Grasshopper.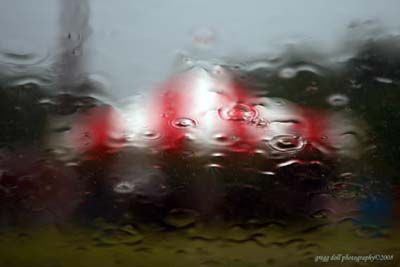 6:51:48 p.m. Carrolltown, PA, 4 July 2008.
Looking thru the windshield of a 2003 Dodge Caravan at a tent in the American Legion Park during a heavy rain.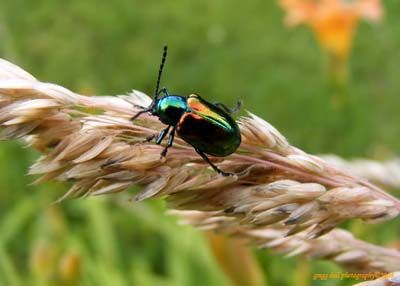 Shiny Beetle.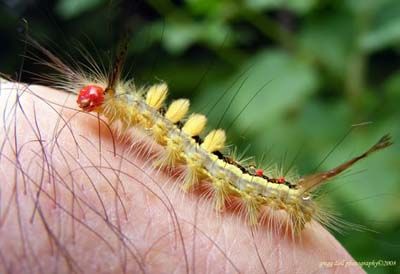 This caterpillar literally fell on me as I was trying to shoot a woodpecker.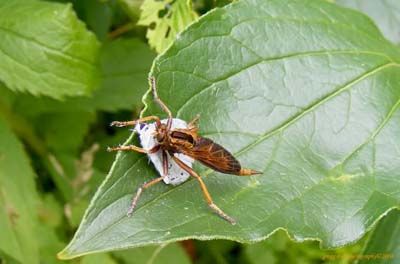 Robber Fly.
Another of the robber flies we have in the yard. Every time I see this one, it always has a white moth in it's mouth.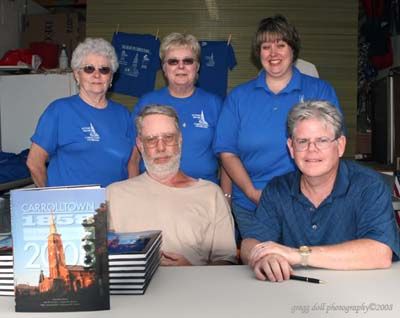 With a stack of their book telling the 125 year history of Carrolltown, PA, are:
seated: Raymond Yeckley, John Glover
standing: Joan Yeckley, Mary Anne Burkhart, Sandra Stevens.
They were getting ready for a book signing during the Hoo Dang Weekend.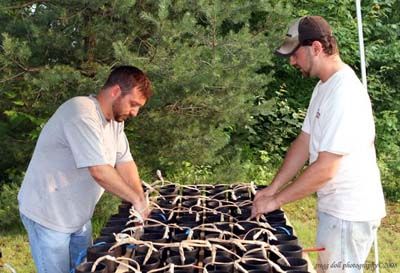 Jason Dellavalle and Nick Weakland of Patton ready a rack of fireworks.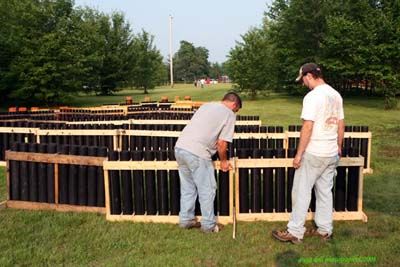 Jason and Nick work on stabilizing firework tubes.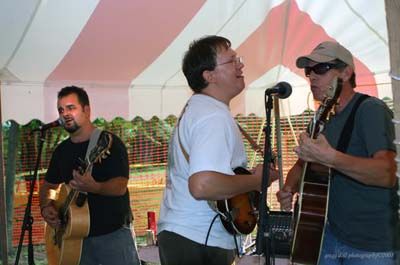 Jamie, Joe and "friend" play in the beer garden at the Carrolltown Hoo Dang, early Saturday evening.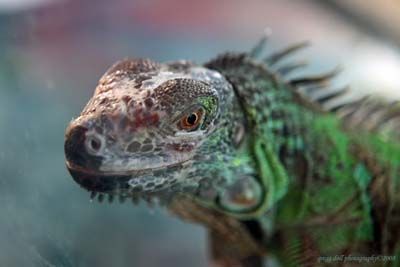 Iguana.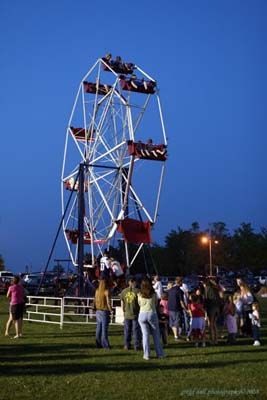 Ferris Wheel.
Hand held, at F 2.8, 1/13 seconds

In forty years as a photographer, this is the first time that I've ever shot fireworks. It was a treat! Even though it is past my bedtime, I'm looking forward to the next pyrotechnic display.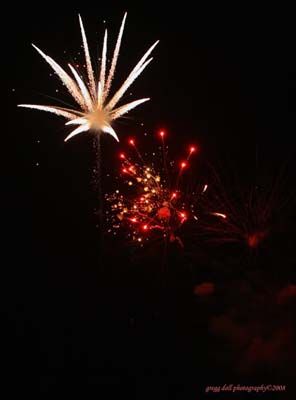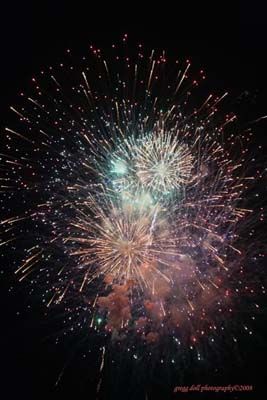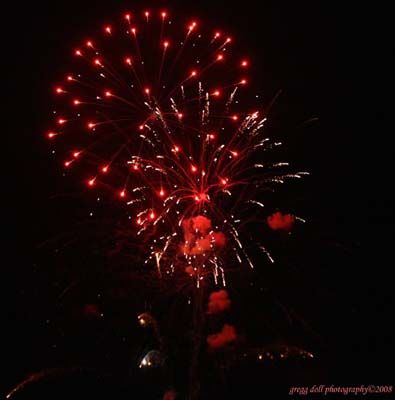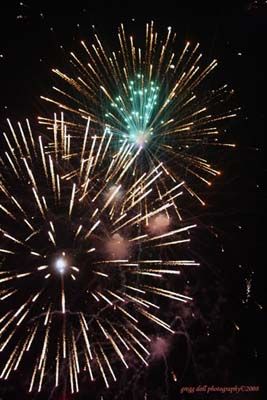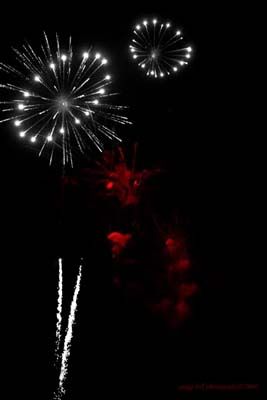 Red Beast in Black & White.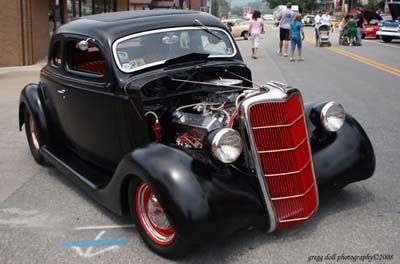 This is a 35 Ford belonging to Scott Shook. It's chopped, has a rolled and pleated interior and features a 460 CI engine.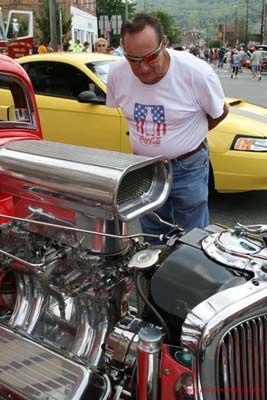 Paul Greenwald of Bedford, PA checks out a 34 Ford Coupe after parking his own custom car on the line at the 24th Annual Hope Fire Company Custom Car Show.

The closing effect of this Fourth of July weekend were the following shots of fire works along Municipal Road in Susquehanna Township on Sunday afternoon. This car burst into flames after hitting a small tree while being involved in a three car accident. The other cars drove away with minor damage.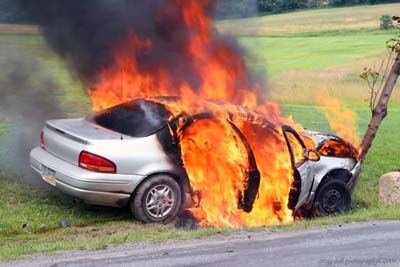 Fully engulfed.
I live a little over a mile from the scene and I got there before the fire company.

Check out the bubbling on the door panel from the intense heat.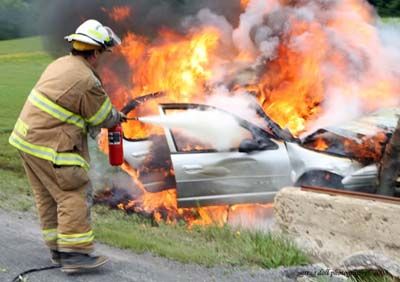 Hastings Volunteer Fire Company personnel begin to extinguish the blaze with a hand held extinguisher.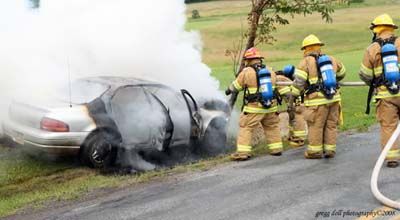 Now that the hoses are in place, the crew quickly puts the fire out.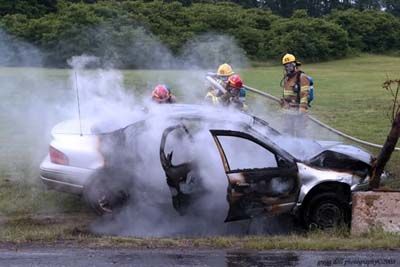 Addressing the last hot spots.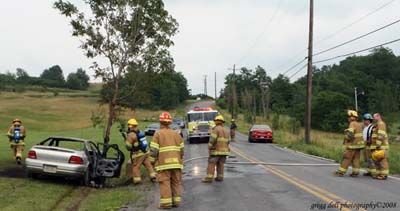 Aftermath.

You would expect from the intensity of the flames in the previous photographs that the temperature would destroy everything. This is the gas canister that releases the airbag from the steering wheel. It looks relatively intact in spite of the fire. Built to last!