The first pictures on this week's blog were all taken on a Friday afternoon in the Central Park area in the city of Johnstown, PA.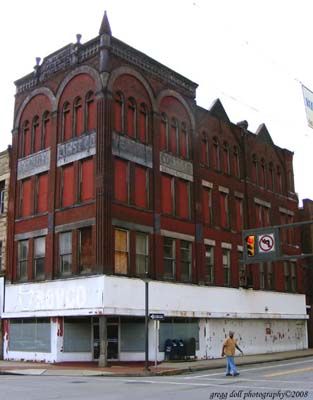 Abandoned building next to the park.

Flower seller at Friday Farmer's Market in Johnstown, PA.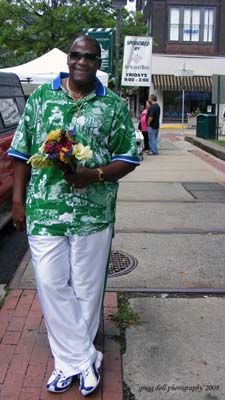 This guy just purchased a bunch of flowers for his girl friend and he was waiting for her to show up.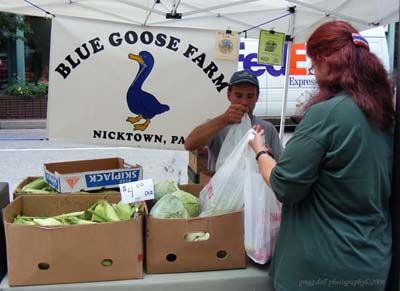 Picking up our weekly CSA from the Blue Goose Farm stand.

I got a little artsy with this shot of an alley way off the Central Park area. This is one of ten versions of the photograph.

While FolkFest was occurring in one part of Johnstown, the Ethnic Festival was going on in the Cambria City section. One of the highlights of this festival has been the tours of the local churches. All but one of the Roman Catholic Churches in Cambria City will be closed within the next year. The next four photographs were taken inside SS. Casimir and Emerich Church which was dedicated in 1902.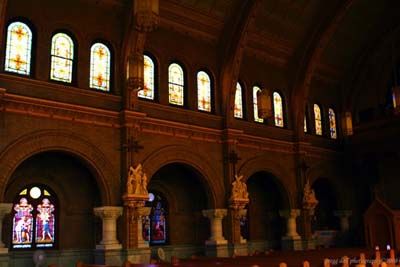 View of the left side of the church.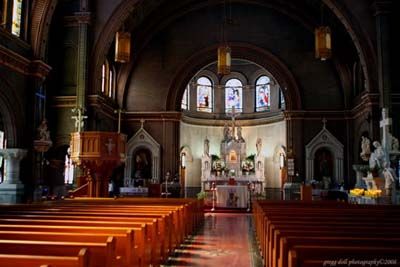 The old main altar in the apse, and side altars. The towering pulpit on the left is made of oak.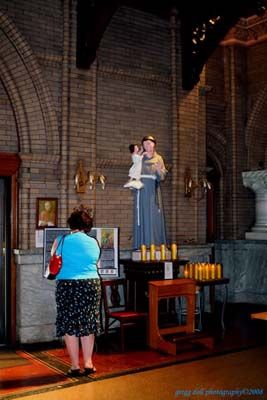 This is a visitor to the Johnstown from Mystic, CT. The statue of St. Francis reflects the Franciscan Friars, OFMConv. who serve the faithful of this parish.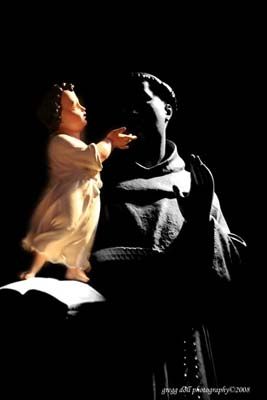 Close-up with enhancements of the Statue of St. Francis.

The next three photographs were taken of the dome above the altar in St. Mary's Byzantine Catholic Church in the Cambria City area of Johnstown, PA. This is not one of the churches affected by the closing of the Roman Catholic Churches.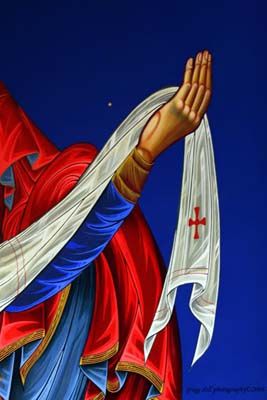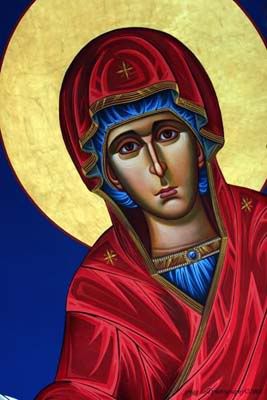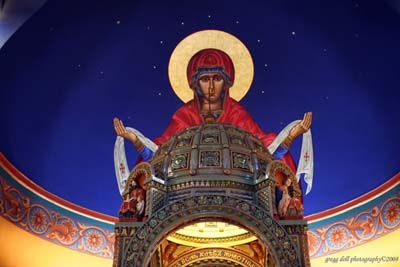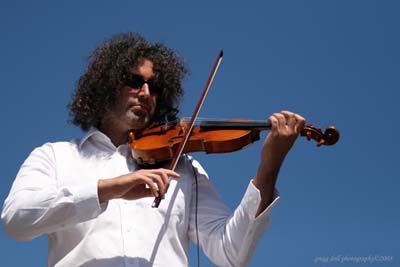 Andrew Bronkas, violinist with the band Drustvo (Friends), playing on an outdoor stage during the Cambria City Ethnic Festival.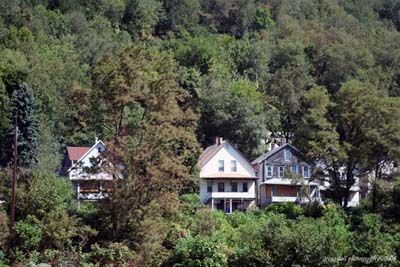 Behind the stage, and across the Conemaugh River from Cambria City, are these houses in an area called Minersville.

A couple of our friends walk past the concessions stands during the Cambria City Ethnic Fest. SS. Casimir & Emerich Catholic Church can be seen in the background.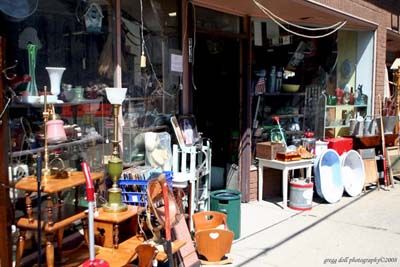 This second hand shop always has a lot to offer browsers during the Ethnic Festival.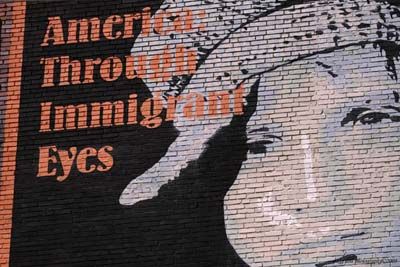 Close-up of the outside of the Heritage Discovery Center in Johnstown, PA.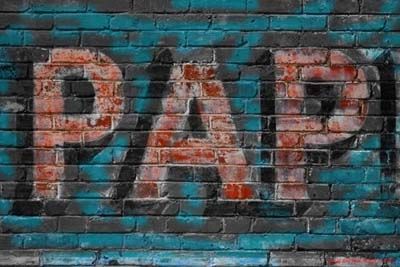 Three letters of the word paper on the wall of the Discovery Center.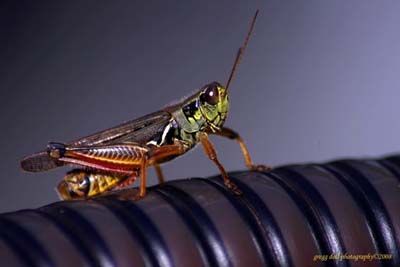 Grasshopper.


Tractor sitting in an old barn on a farm on a road leading to Glendale Lake.

Mainline, Cresson, PA.


Bagpipers, Cambria Heights High School Band.
Cambria Heights High School won it's first game in several years in double overtime! Here are a few pics from the game!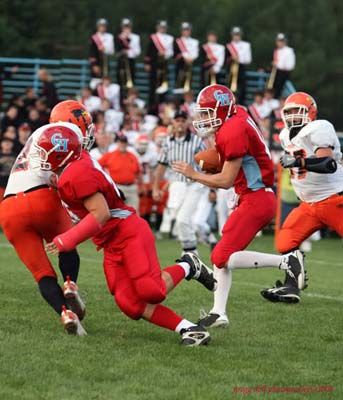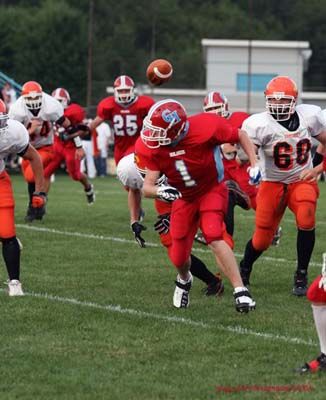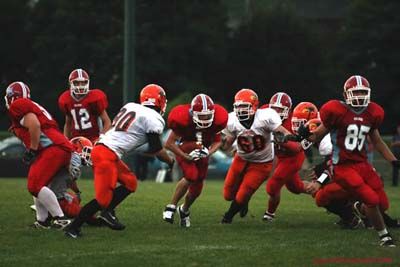 This past Saturday we went to a family wedding.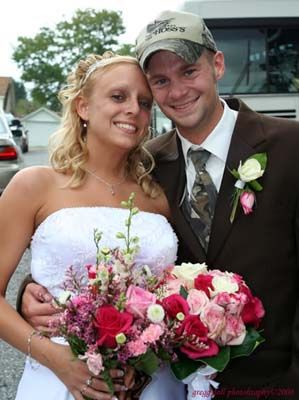 Alison and Matt.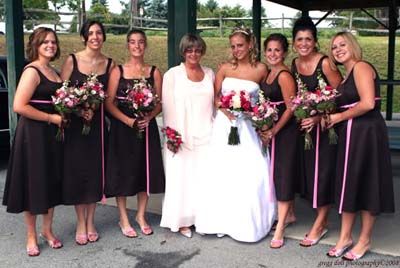 The Ladies of the Bridal Party.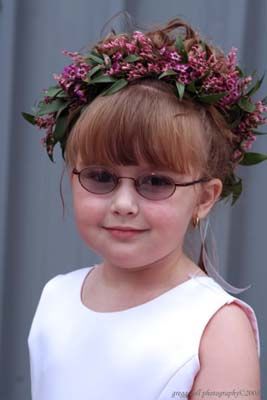 Flower Girl.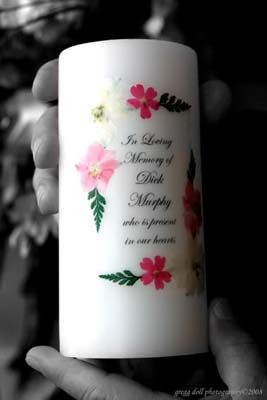 A Special Candle.