The Cambrian Hills Golf Course pond along Municipal Road in Susquehanna Township, Cambria County, PA a little after 8 on a Saturday morning.

A little less than a mile away from the last picture, this pond was just starting to feel the heat of the sun that would eventually clear out the fog.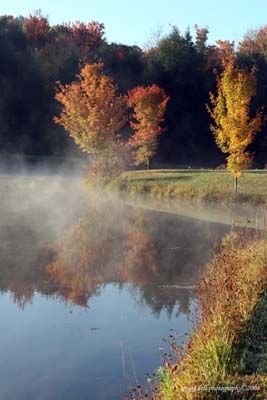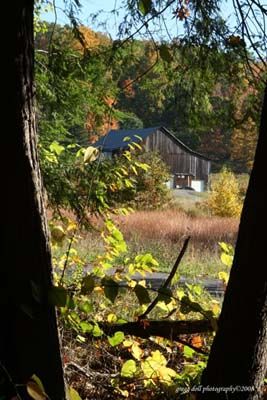 Abel's Barn.

Life in Susquehanna Township.

Sunlight thru the trees, sometime around 9:30 a.m.

The next three photographs show a mourning dove leaping off the bird feeder roof, and turning itself for a landing. This all happened in a tenth (1/10) of a second according to my camera. It took five minutes of patiently waiting for the bird to decide what it was going to do. This was all done with natural light, I didn't use a flash.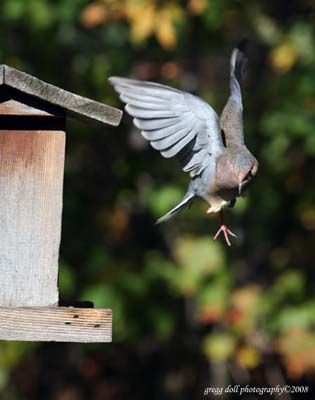 ISO 400 ; shutter speed 1/1600 ; aperture 5.6 ; time 10:40:08 a.m. ; manual exposure

Titmouse on one of the sunflowers that we dry out during the fall to hangout for the birds during the year.

This was the first Saint Francis University football game that I was able to attend this year. It gave me a chance to try out the 2x extender I have for my 70-200 mm lens. I think it worked fairly well but I was inclined to use a monopod for better stability.

Evin Jones of Sacred Heart University breaks for the outside.

Sacred Heart University quarterback Dale Fink fakes the handoff to Evin Jones.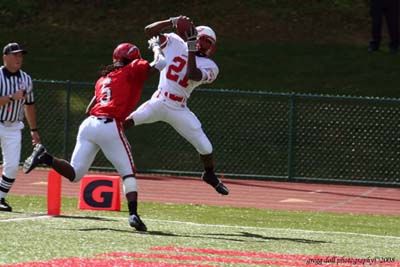 Sacred Heart University's Garry Coles hauls in the ball for a touchdown while being covered by Saint Francis University's Siefa Lavala.

Calvin Williams of the Red Flash.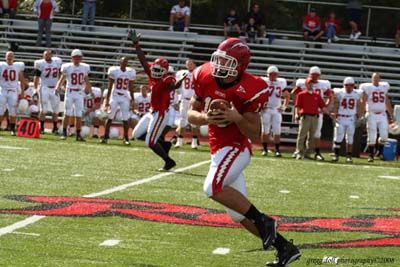 After receiving the pass at about mid-field, Ryan Zarnich of Saint Francis University looks for an opening.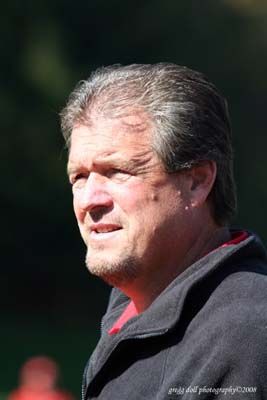 Coach Dave Opfar of the Saint Francis University Red Flash football team.


Leaves on moss.

Pieta on the campus of Saint Francis University.

Old mail box.



I was out playing with fire again.


And just when you thought you were done looking at old mailboxes ...

As often as the electricity goes out around here in the winter time, we like to keep several large water containers on hand. These two just happened to catch my eye when I was out in the yard the other day.


Windows at an angle in a medical building sitting next to the Altoona Hospital.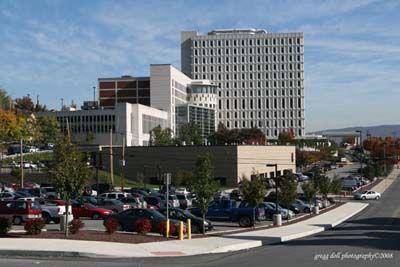 Over the last couple of years I've shown photographs of the Altoona Hospital, but they were generally close-ups of the different architectural features of the building. I shot this on Tuesday morning on my way to a doctor's appointment across the street from the hospital.


Typical fall farm scene in Cambria County, Pennsylvania.