Last week was the 30th anniversary of the opening of the Johnstown District office for the Division of Coal Miner Worker's Compensation. As part of the celebration former Carrolltown, PA resident Victoria Lipnic, assistant secretary of labor for employment standards, visited Seldom Seen Coal Mine near Patton. After she made a few remarks in the gift shop area she toured the mine with members of the Johnstown office.

Entrance to the mine.

Ted Gunther, tour guide, backs up the engine that will tow the visitors cars into the mine.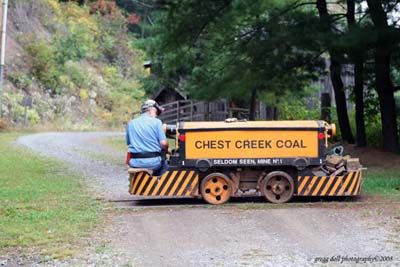 All electric power unit.

Bill Klauss, tour guide, gives a pre-tour presentation on the Seldom Seen Mine layout.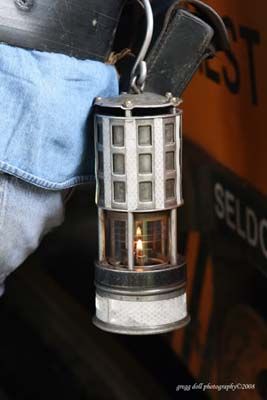 Miner's lamp.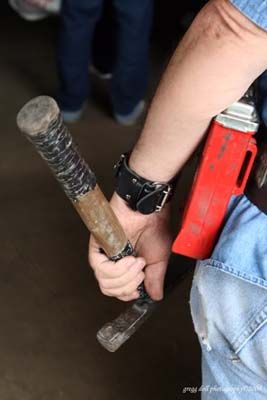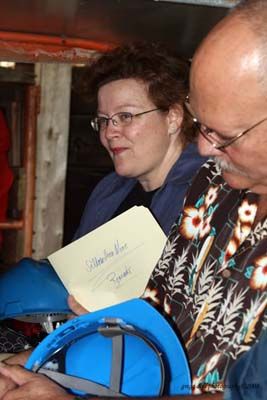 Victoria Lipnic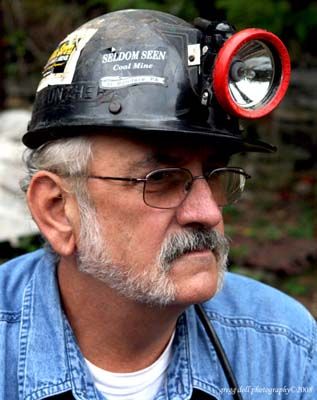 Ted Gunther, retired coal miner and tour guide at Seldom Seen.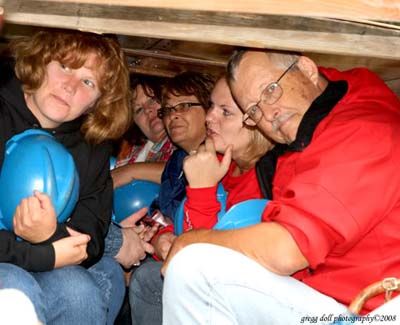 A very cramped entourage.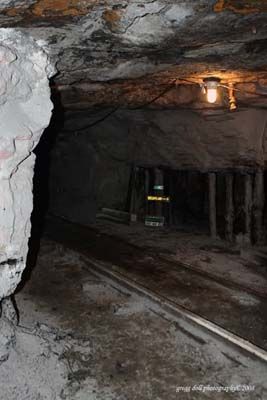 This photograph shows the escape route that we would have to take if an accident happened while we were in the mine.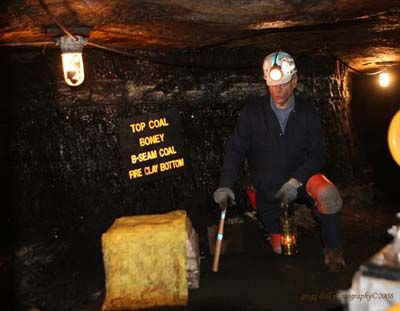 Bill Klauss explains the make-up of a coal seam. The shaft itself is only a little over three feet high.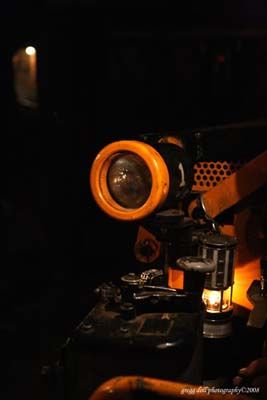 In this area, which was our longest stop in the mine, Ted and Bill explain to the tourists how the coal was mined and extracted from these tunnels.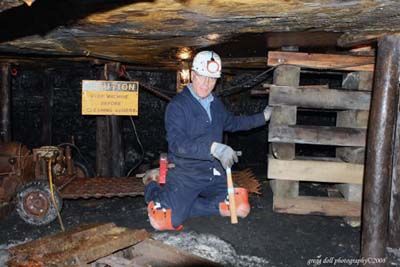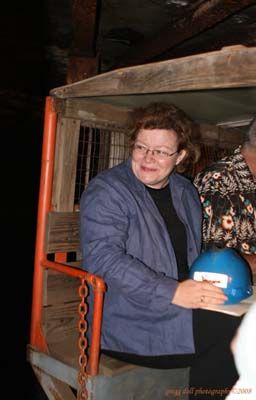 One last photo op inside the mine.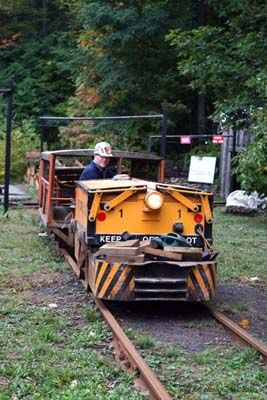 Tour cars being put away.

Motor barn.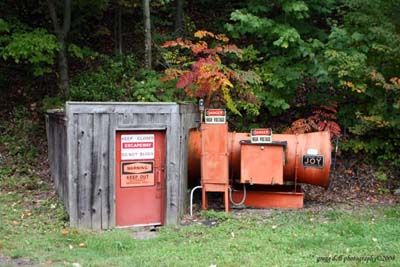 If there would have been an emergency in the mine, this is where we would have exited from the point shown in one of the photos above. This also acts as a ventilation shaft for the mine.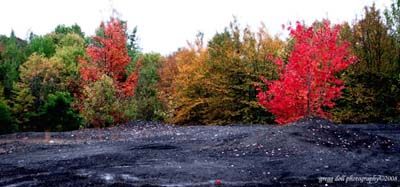 Fall beauty on a boney pile along Old Route 36, Elder Township, Cambria County, PA.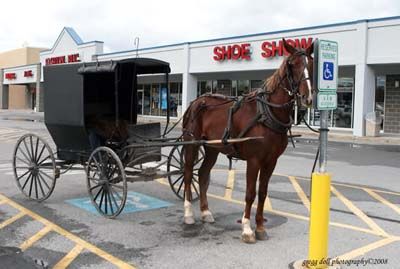 A picture is worth a thousand words. One of these days this guy might get a ticket.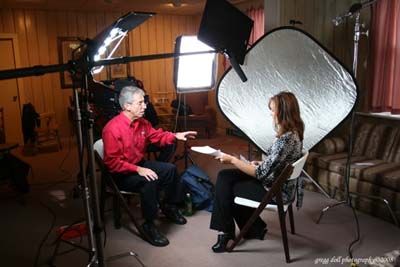 Christa Hassen being interviewed by Charlie Gudeman just prior to her "Our Town" segment about Northern Cambria, PA which will be on WPSU our local PBS television station out of Penn State University.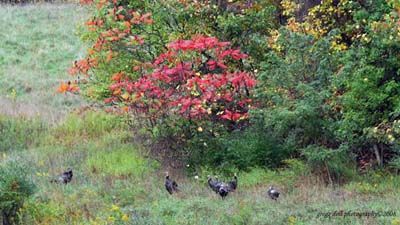 Turkeys in the field along Old Miller Road, Susquehanna Township, Cambria County, PA.



Prince Gallitzin State Park is a perfect location for one of the best Fall festivals in Pennsylvania, Apple Cider Festival and Craft Show. We participate as a vendor at this event and, as you can see from the photographs, the setting can't be beat!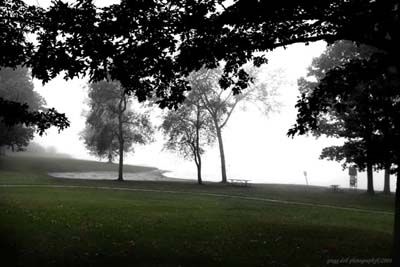 A foggy Sunday morning on Glendale Lake.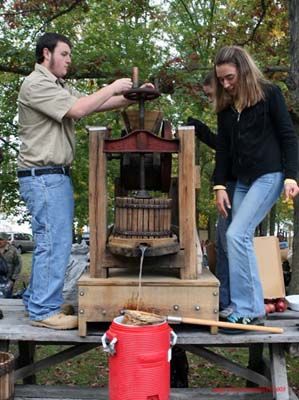 Students from the Greater Altoona Career and Technology Center make apple cider.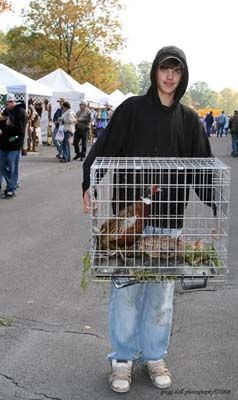 David Yarwood of Duncansville, moves a pair of pheasants to the animal display area of the Greater Altoona Career and Technology Center.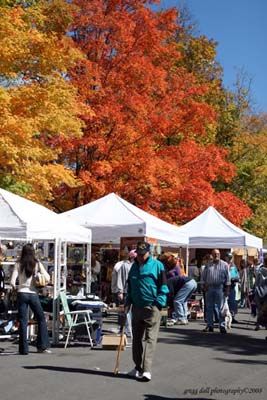 Fall splendor.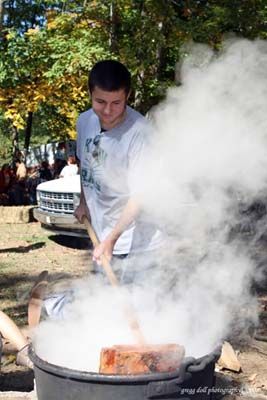 Making apple butter.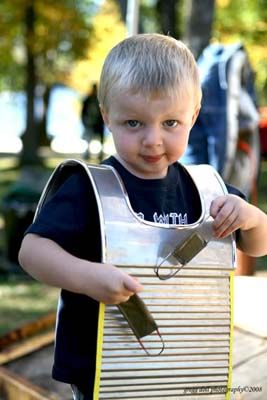 This little wash board aficianado set the crowd a rocking, and he's only 2-1/2 years old.

Dueling wash boards -- grandfather and grandson style.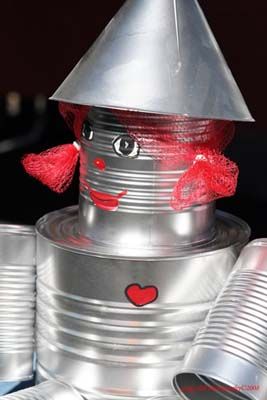 CANdice
This creation was made from recycleable cans and plastic onion bags provide the hair.