One of the sure signs that spring is finally here is that the fur-bearing animals are coming out of hibernation and starting to stretch their legs after what seemed to be a long, cold winter. The geese are flying overhead on their way north, and the purr of motorcycle engines can once again be heard across the ridges.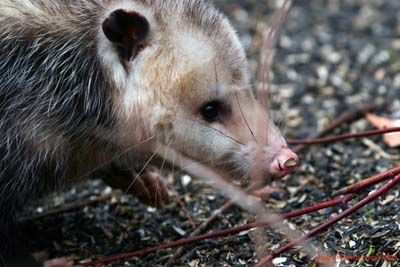 Speaking of fur-bearing animals, we spotted this opossum out searching for something to eat in the middle of a sunny afternoon. These are four of the shots I took while it was grazing on the seeds that had been thrown under the bird feeders all winter long.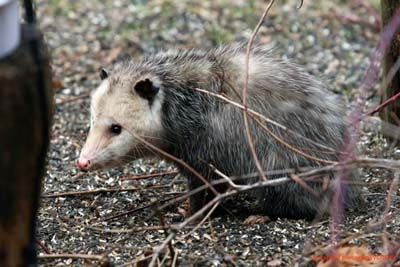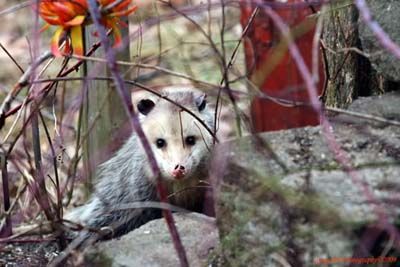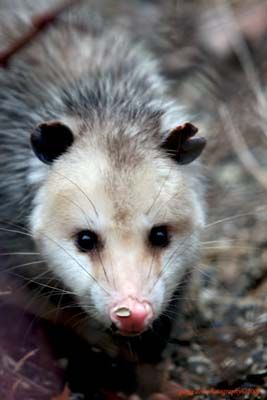 Looks like this guy's (gal's?) left ear was damaged in a fight.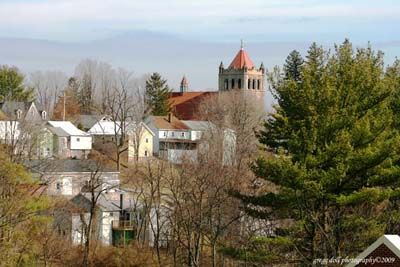 The town of Loretto and Saint Michael's Church as seen from Cafe Gubbio on the campus of Saint Francis University in Loretto, PA.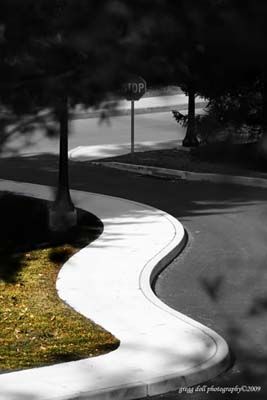 A serpentine sidewalk, done in mostly black and white, on the campus of Saint Francis University.

Around this area there are a number of small, unmarked graves and family cemeteries from the early pioneer days of the mid-1700s. This sign is one that marked the location of one of the graves. It has been knocked down over the winter and hopefully it will be uprighted again soon. Otherwise, this photo might be all that remains of this piece of history.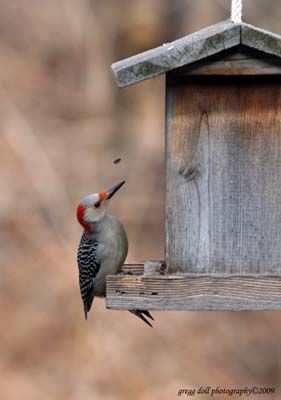 What we have here is the seldom seen female Red-bellied Woodpecker tossing a sunflower seed into the air. I don't know why, I just take the pictures.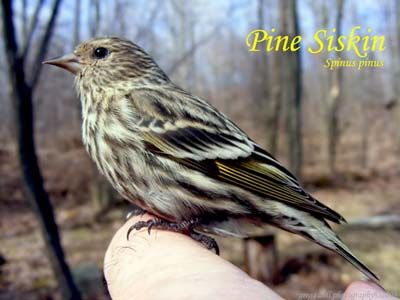 Now that the weather has changed, the Pine Siskins, for the most part, have headed back north again. The one shown here stopped in to say goodbye and thank us for providing sustenance throughout the winter.
Yeah, right!
Just another casualty of the windows that I picked up and held until it could get its bearings and fly away.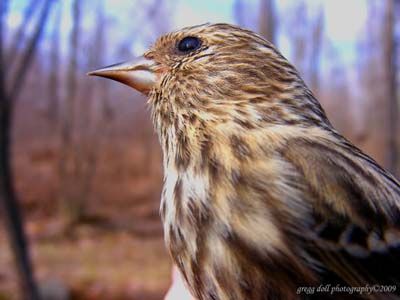 A close-up of the same Pine Siskin while it was in my hand.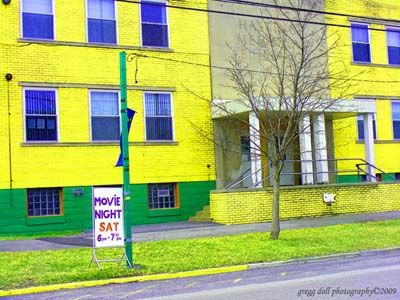 Only in small town America would you see a sign like this sitting along the sidewalk. Sponsored by Hastings Borough and the Cross-Cut Church the evening includes a double-feature, free pop-corn and drinks for the children.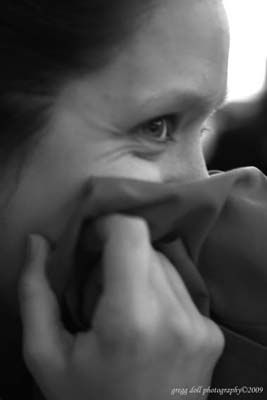 Sarah.

These happy faces include our daughter (front right) and four of her Honors House roommates who were among the students who received recognition for their achievements during the First Annual School of Humanities, Behavioral Sciences and Education Academic Recognition Program on Sunday, 15 March 2009 on the campus of Saint Francis University.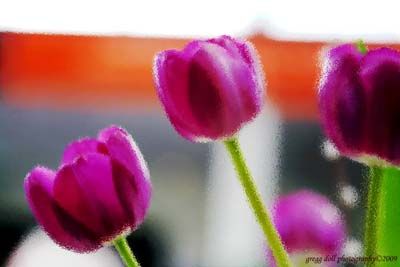 These tulips were part of the centerpiece on the tables during the Recognition Program.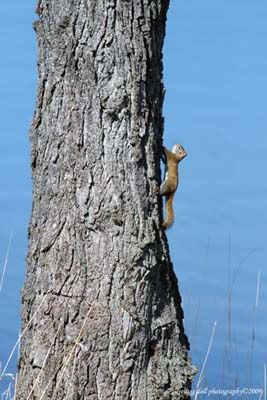 Red Squirrel climbing a tree beside Glendale Lake.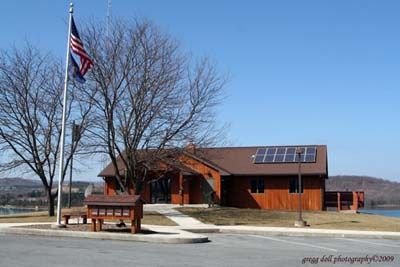 The Office at Prince Gallitzin State Park now sports a wind turbine generator and solar energy.