Last week I titled the blog "Think Spring". That was Wednesday night. Little did I know. Thursday morning looked a little grim at 0630 but by 0830 the worm had turned and it did look like spring. So I grabbed my camera bag and headed for Lake Glendale at
Prince Gallitzin State Park
about 10 miles or so from home.

These first seven pictures were shot along the west side of the lake. The last four were shot on the east or marina side of the lake.

I can drive by this farm on 2 sides so there is always something different to see especially as the seasons change.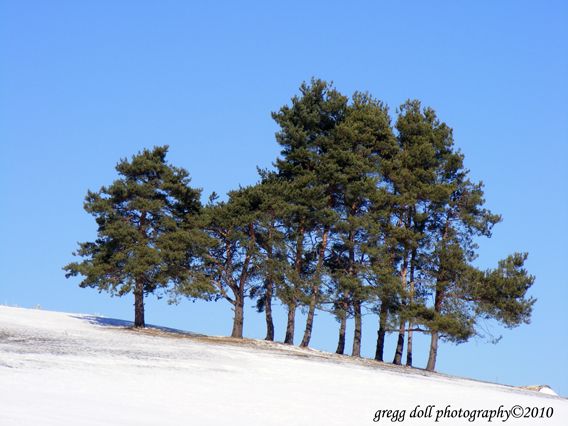 You can't drive around the lake without finding something that stands out.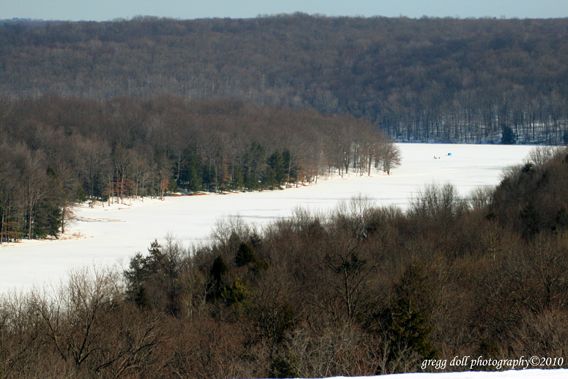 To see what this part of the lake looks like in fall, visit the 15Oct09 blog.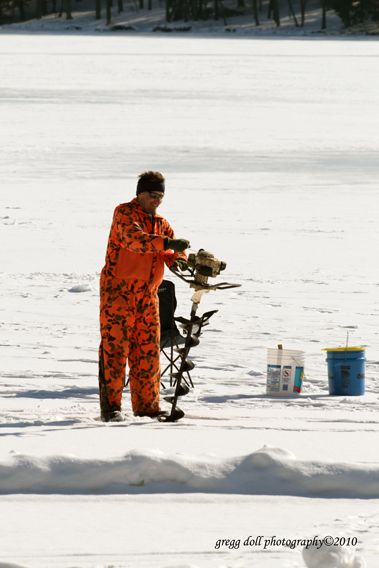 I found this guy on his first day of ice fishing this year drilling his first hole of the day.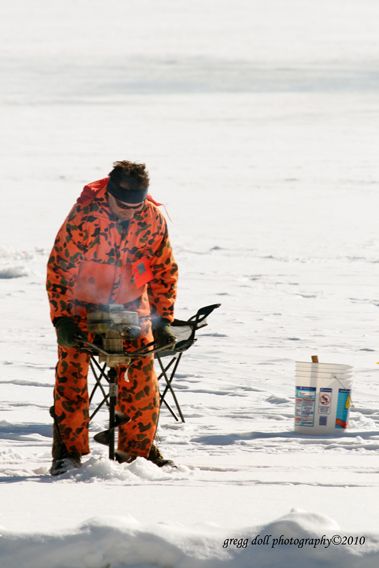 At this point of the lake the water is only 4 or 5 feet deep. The fisherman said the ice is about 6 inches thick under his feet.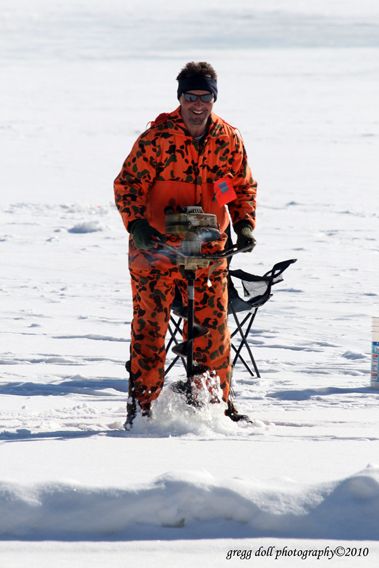 With his first hole dug he looks like a happy man.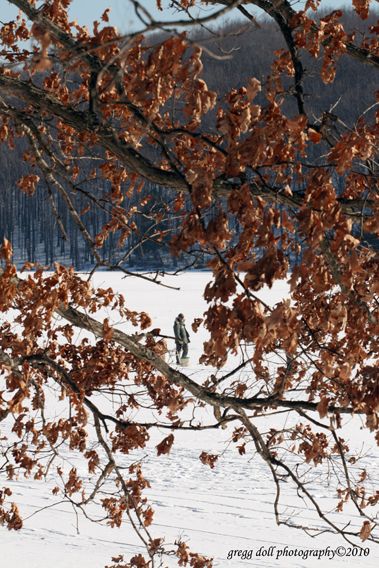 To avoid what would have looked like just another picture of some one ice fishing, I used the dry leaves of an oak tree to fill in some of the white space.

Located on the east side of the lake is the main marina. All of the State Park's rental cabins are here, also.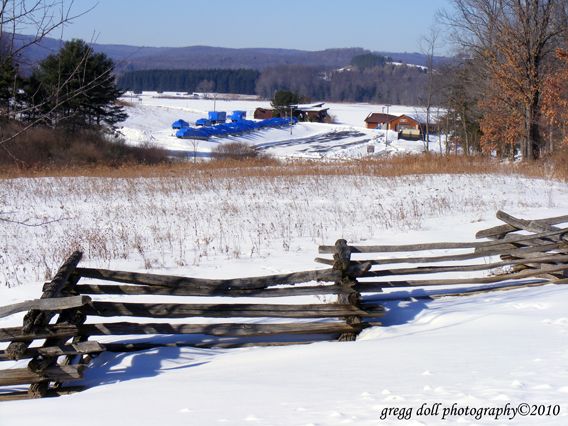 Looking toward the marina from the left side of the entrance.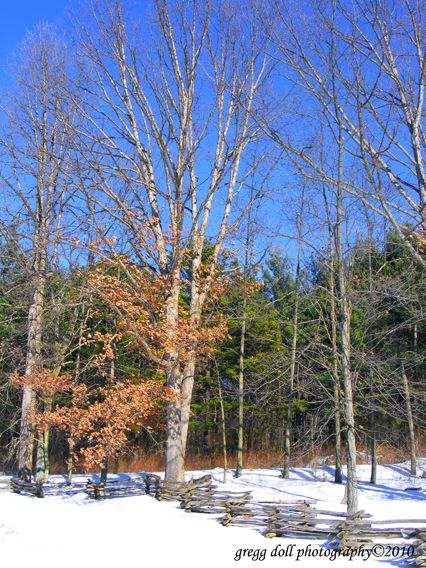 This is the view of the right hand side as you enter the marina area.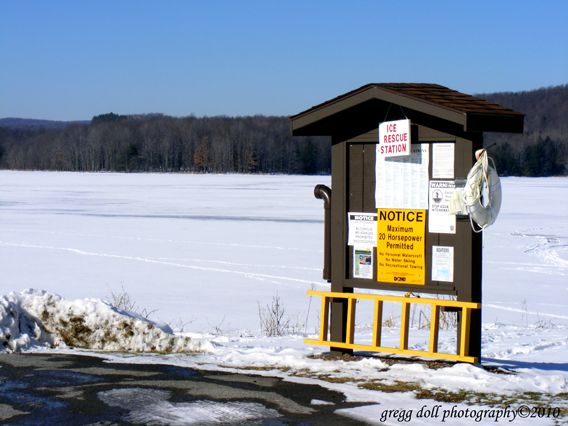 I didn't really think much about it at the time but now as I get the blog ready, I find the combination of the two signs funny when they are read together.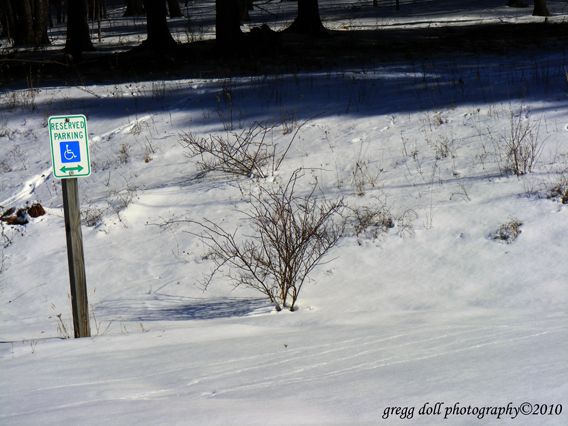 No problem here.



Shooting at night is fun when it's warm but at this time of the year it pretty much sucks. After dropping off two prints for an upcoming exhibit of bird art at
Mount Aloysius College
in Cresson, PA, I took about 20 minutes to shot the exterior of the college's main and oldest building. This was my first time on the campus at night.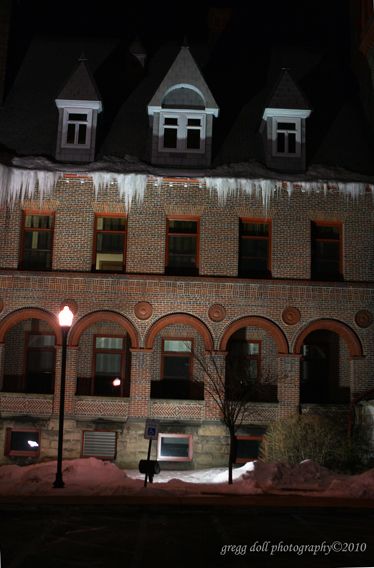 There is no way I could pass up the icicles hanging from the roof.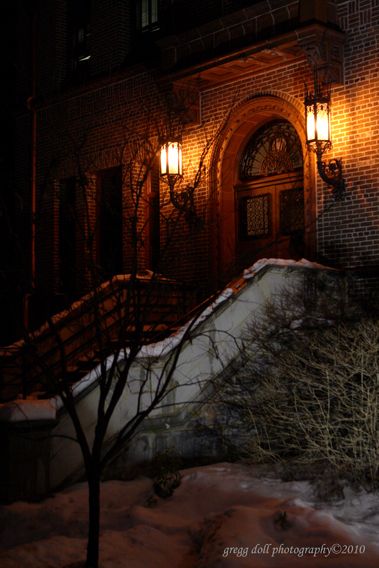 An entry door shot at 2.8 - 1/50th of a second, hand-held with an ISO of 800.

I'm not a big fan of using flash but I do find it useful once in a while. The top of this roof is a good 40 to 50 feet above me.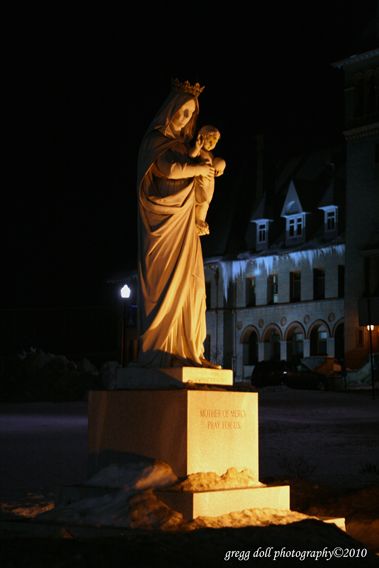 Entrance to Mount Aloysius College shot while exiting same. The entrance roadway makes a circle around this part of the campus.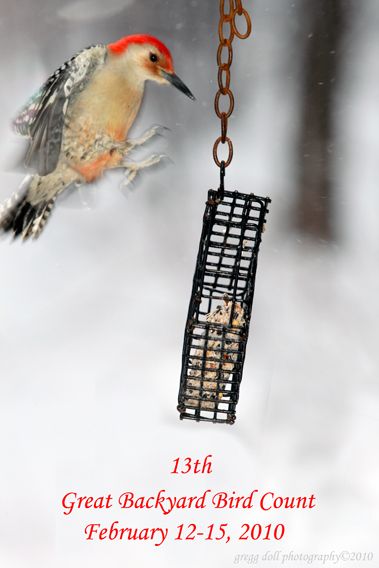 Just a reminder, campers!
http://www.birdsource.org/gbbc/howto.html