It's only the second week of winter, the first week of the new year, and I'm already looking forward to spring! I really need to get out of the house to do something other than filling the bird feeders. Since Christmas Eve, I've only been out of the house twice. And it's starting to wear on me.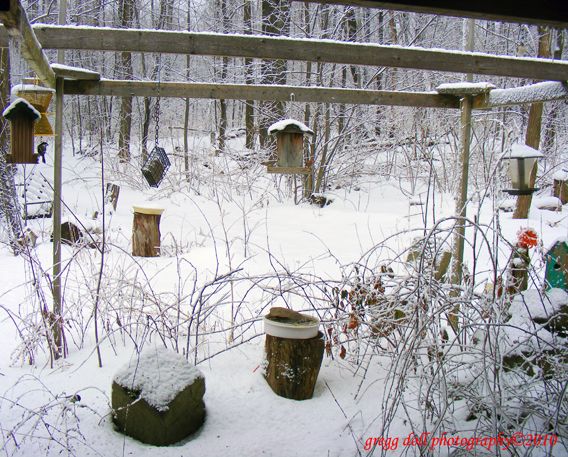 Looking out the family room window at some of the feeders we have hanging around the yard.

Here we are playing in PhotoShop again.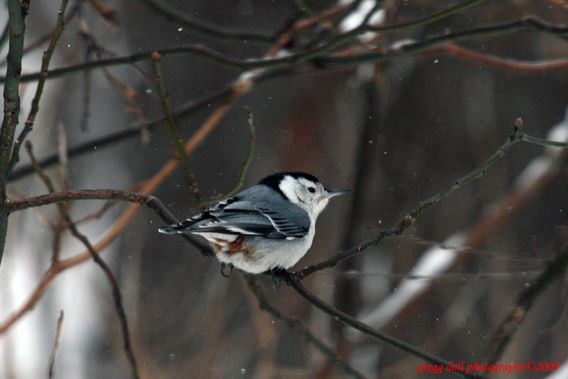 Nuthatch fluffed up in the winter wind.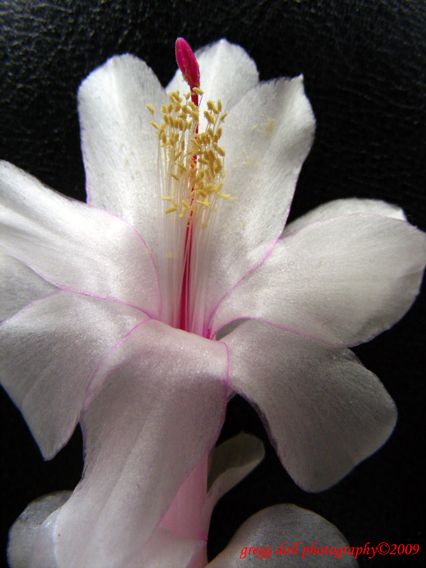 Christmas Cactus.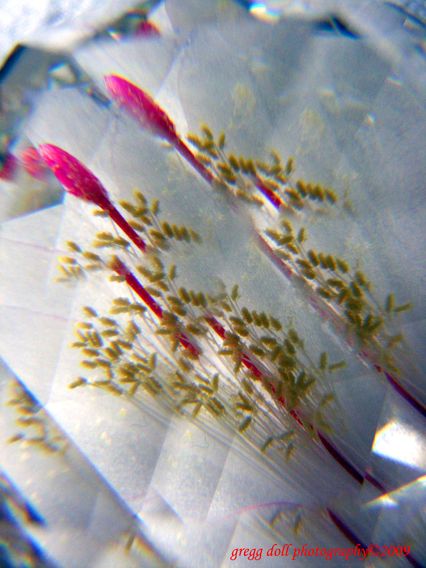 In an effort to keep myself amused, I took this shot of the above Christmas Cactus blossom through a multi-faceted crystal ball while using my point and shot camera on super macro.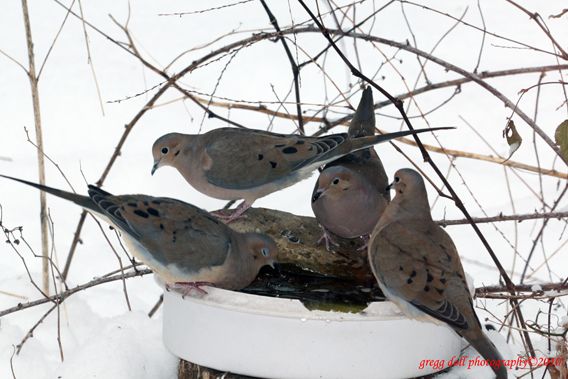 Communal Fountain.
All the birds like having the heated bird bath during the winter.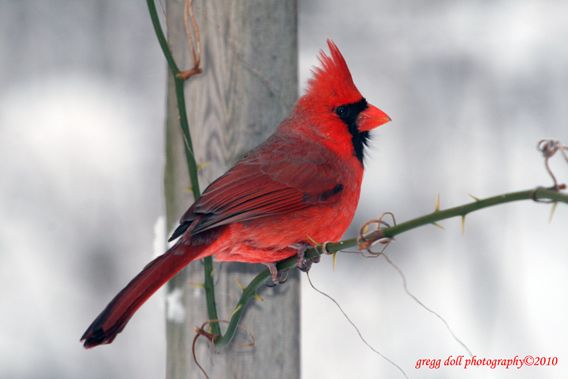 Cardinal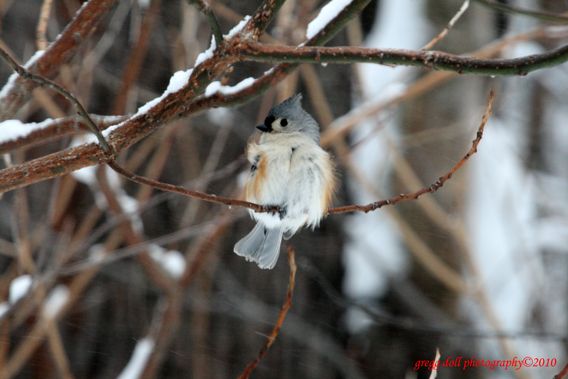 You can tell just by looking at this Titmouse that he's facing the wrong way in the winter wind.

Mourning Dove sitting in a tree.