Mondays are a pain.

Fresh greens for everybody.

The tulips are way ahead of schedule this year.




First day of trout on the Chest Creek as it flows through Patton, PA.

The overnight rain and cold weather seems to have kept some of the local fishermen away from the creek this year.

Tossing back a small fry.

Fishing Buddies.




Like some people, birds don't necessarily play well with others.

White Throated Sparrow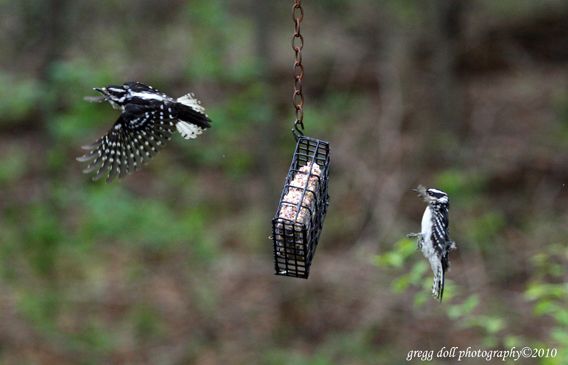 Female Downy Woodpeckers coming and going.

As a male Red-bellied woodpecker heads to the suet feeder, the female takes off.

I Love My Job!

Looking northwest from the third floor of the DeSepio building on the campus of Saint Francis University. I took this shot while covering a press conference.

My son gave me this feeder for my birthday a few weeks ago.

We end this week's blog with a few shots of the 2010 Special Olympics
Pennsylvania
Central Spring Sectional held on the campus of Saint Francis University in
Cambria County
over the weekend. There were more than 295 athletes and 101 coaches at the event participating in basketball, track and field, and swimming.

Event emcee Dave Wilson, Director of Counseling Services at Saint Francis, watches as the teams enter the gym.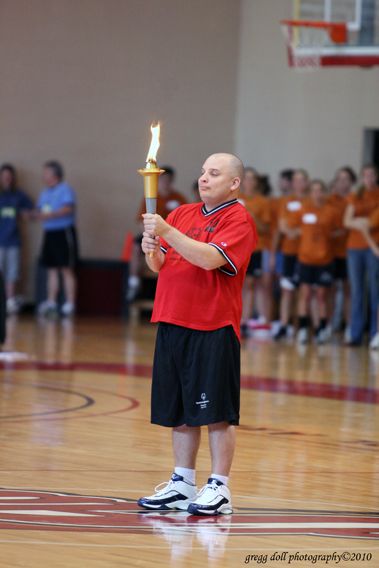 Jim Fair of the Adams County Red Flash was this year's torchbearer.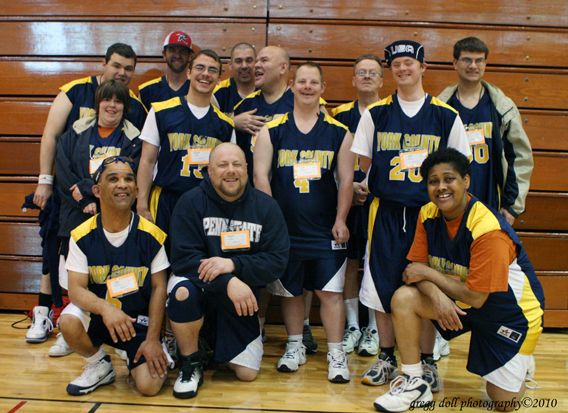 Representing my home town, were the York County Lightning.

Jerry Gessey and his son Marshall talk strategy during the warm-up session at the pool in the Maurice Stokes Athletic Center.

Marshall Gessey practices his back stroke.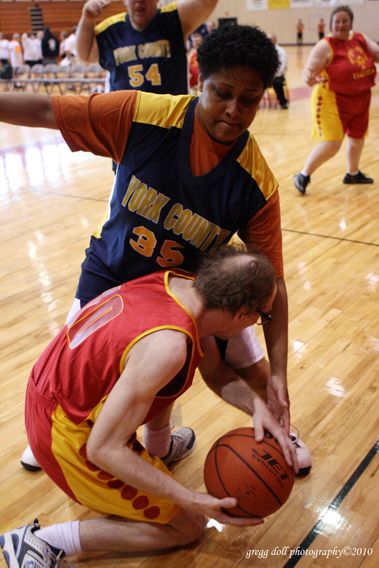 Bonita Roland of the York Lightning defends against an opposing player of the Tioga County Ogres team.

Long jumper Jay Cullen of the Bedford County team jumped 3 1/2 meters or about 10 feet.

Ready, Get Set, Go!
The 50 yard dash.