No theme this week. Just another few days of summer in the mountains of Pennsylvania.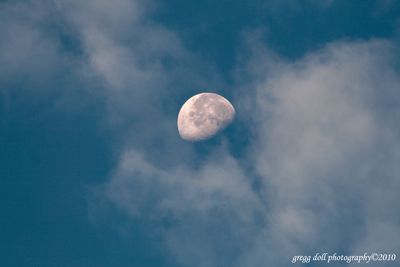 It's a Saturday morning and we're standing on the deck, drinking coffee and making plans for our first "him and her only" picnic at the lake in years. The moon is still high as it fades slowly into the western sky.

But then again, I may be lying.

On the way to the lake I like to take Grozanick Road, a dirt road that cuts between the hills, through state game lands and takes me by several old farms and homes hidden along this little used roadway just outside of Patton. It's a picturesque drive that always provides lots of targets for my Canon.

There is just something about black and white photography that brings out the dramatics of any given scene.

Barn Swallows sitting on a power line.

Barn Swallow -- Hirundo rustica
It won't be long and they will be heading to their winter grounds in South America.


Kayakers on Glendale Lake.

Another of the summer birds is this Eastern Kingbird. It's said that he bird got its name due to it's attitude towards others.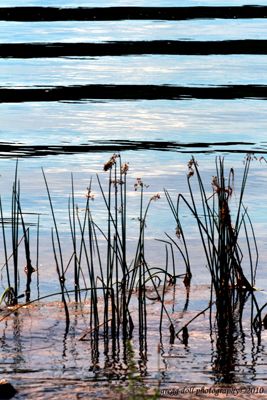 Wave watching.

Watching wave makers.

Return to wave watching with reflection.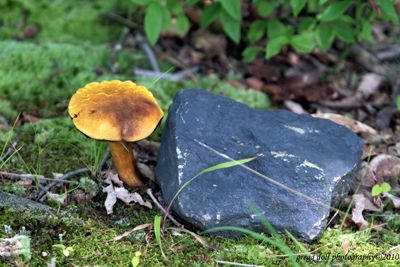 And this, of course, is a mushroom next to a rock.

The Prince Gallitzin State Park manager patrols the lake on a Saturday afternoon.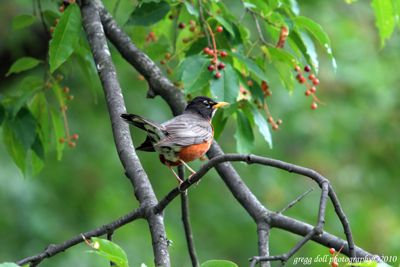 Robin sitting in the cherry tree off the deck.

Turkey sitting in a tree about twenty feet from the deck.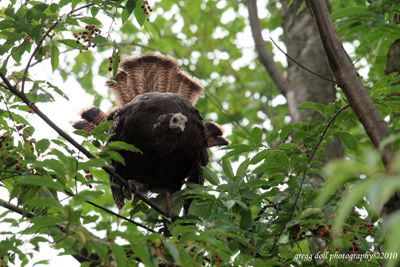 The turkey wasn't too sure about me as he watched from the tree as is evidenced by his raised feathers.

The Hastings-Elder High School Class of 1960 celebrated their 50th class reunion on Saturday, 7Aug2010 in the Hastings Community Park.

One of two new editions to this year's St. Bernard's Homecoming was the Crescendo's, a four piece polka band. They seemed to play for hours.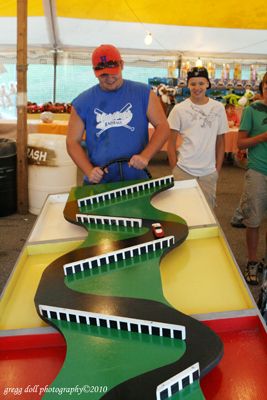 The one new game that I saw at the church homecoming this year was this road course layout. I watched for awhile but never saw a winner.

Looking into our mudroom, from outside on an overcast Saturday night.
On Monday morning, I headed out for what should have been a fifty mile round-trip to the credit union and back. Obviously, I was wrong. These are three photographs from what turned out to be a 140 mile round trip through four counties (Cambria, Somerset, Bedford and Blair).

This old log cabin sits along Route 56 between Cambria and Bedford Counties in the area known as Peggy Westover curve.

I stopped along old Route 220 in Bedford County, PA to take a picture of this 155 year old barn.

Another barn along old Route 220 near Osterburg, Bedford County, PA.