By most standards I might be considered financially challenged, but I'm heads above the fray when it comes to the visual richness that surrounds my everyday life.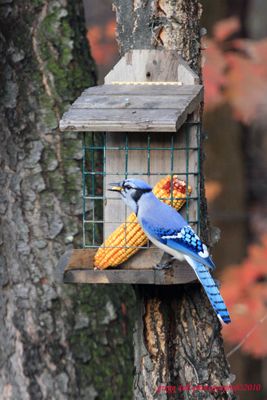 If you want to bring Blue Jays to your back yard feeders and not spend a whole lot of money doing it, try using ears of dried field corn. A 50 pound feed bag full should only run a couple of dollars and will last for weeks.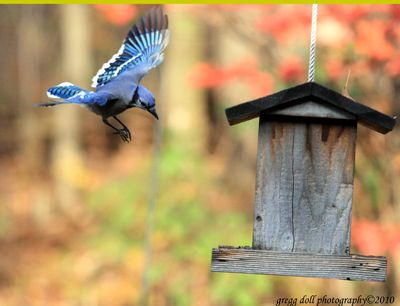 After enjoying a taste of corn the Blue Jay moved on to the sunflower feeder for dessert.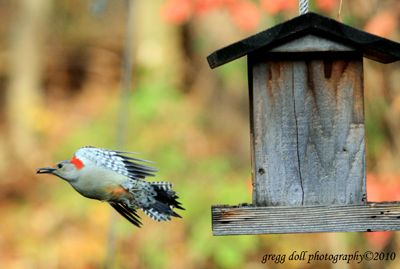 Red-bellied Woodpeckers will also eat the field corn if it's shelled. They prefer the more expensive sunflower seeds.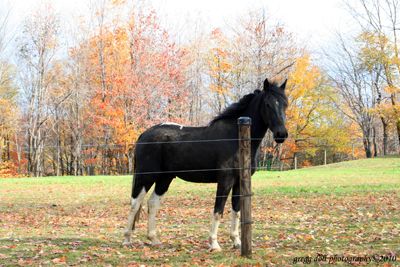 A horse in a pasture just down the road from our house.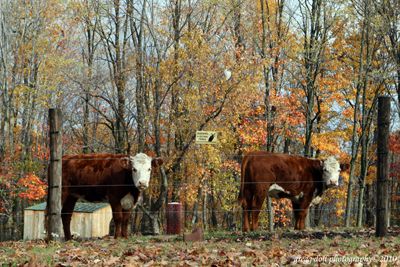 Roadside Beef.



The following photographs were all shot along Mary Street in Susquehanna Township, Cambria County, PA as it goes through an old strip mine area that has been reclaimed.

Looking Southeast across the old strip mine.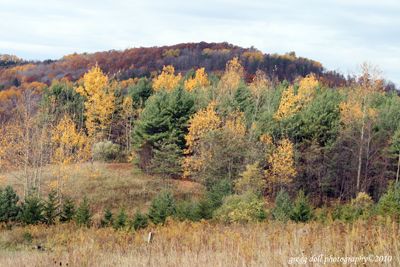 Looking west.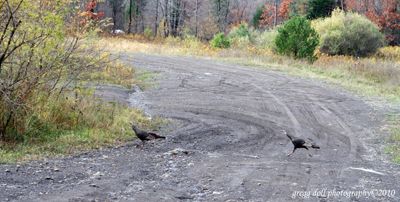 A couple of turkeys cross St. Mary's Street in Susquehanna Township, Cambria County, PA.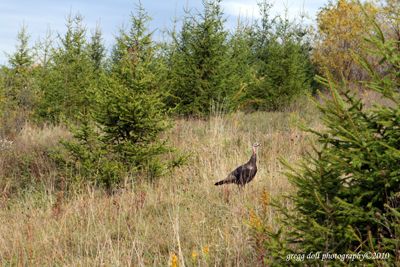 The last of a flock that had 20 some birds in it waited for me to pass before it followed the rest of the birds.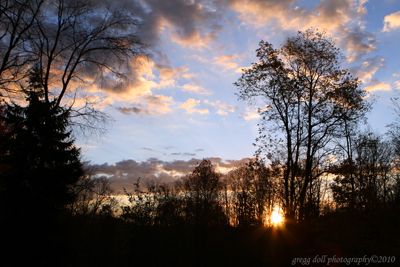 I never get tired of looking out my window in the morning because no two sunrises are ever the same.

The last of this weeks pictures were shot during the Hastings Halloween Parade, Sunday, 31 October 2010