The weather is slowly getting colder as evidenced by our first dusting of snow of the season. It wasn't anything to write home about.

The first series of photographs this week were shot on a road trip to Ligonier to drop off one of my prints for an art exhibit. I was lucky enough to be chosen this year to have one of my pieces in the 15th Annual Regional Juried Art Exhibition at the Southern Allegheny Museum of Art in Ligonier, PA. The exhibit will run from November 12, 2010 to February 12, 2011.

I like to photograph this storm drain pond several times a year to see how it changes from time to time. On this day there was still frost on some of the tree stumps that hadn't been exposed to the early morning sun yet.
This is one of several power plants that dot this portion of Pennsylvania driving south on Route 22 towards Ligonier.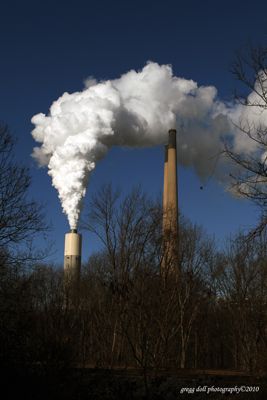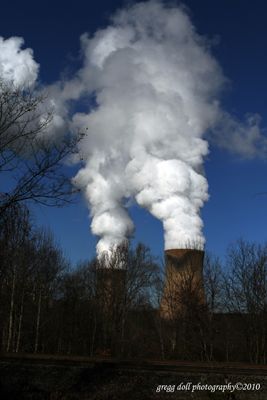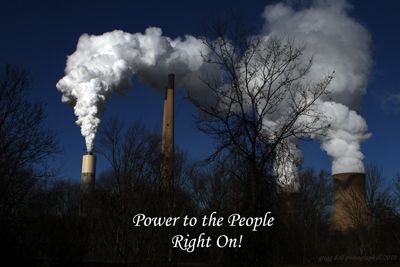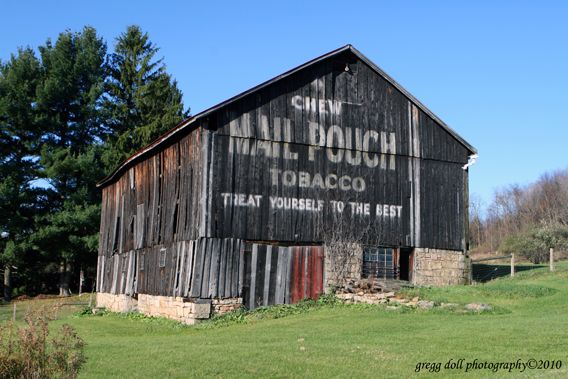 I found a "new to me" Mail Pouch barn along the way.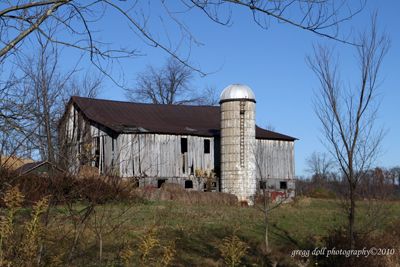 Another barn that time has passed by.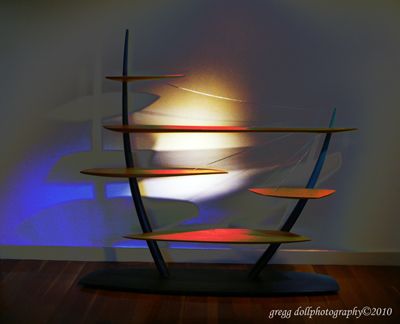 When I got to SAMA and dropped my entry off I saw this table sitting along the wall and took a few frames.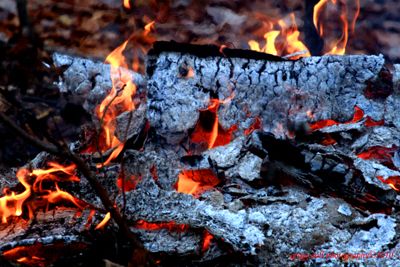 Last remains of an old dog house.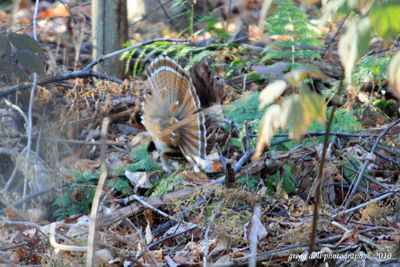 Showing off his stuff a male grouse struts across the under brush.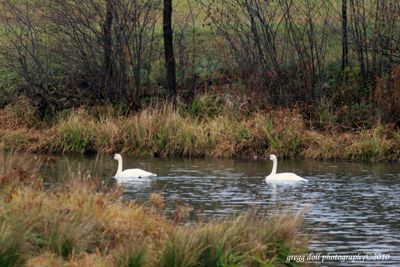 An early morning phone call from a friend lead to this shot of 2 Whistling Swans taking a break from trying to fly through a dense fog.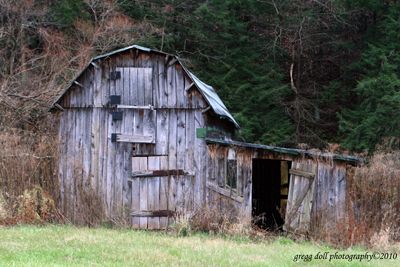 Barn on Route 160 near Wilmore, PA.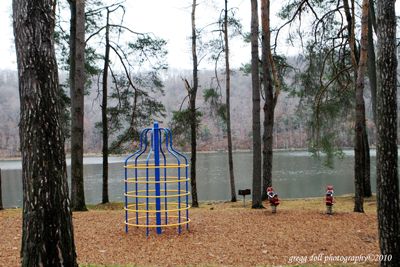 Play ground at Wilmore Dam.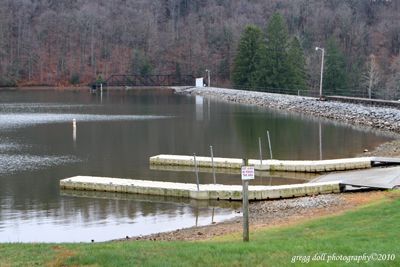 Wilmore Dam and Recreation area.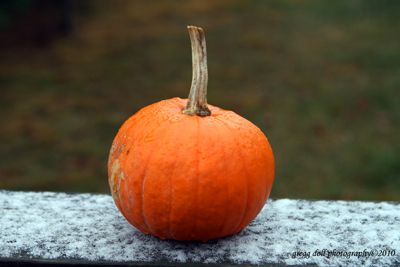 As I said earlier our first snow was nothing to write home about.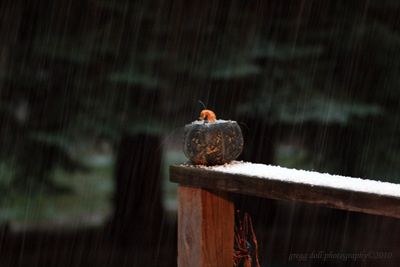 It was just about the time the sun went down, the flurries picked up just enough to play with in the fading light.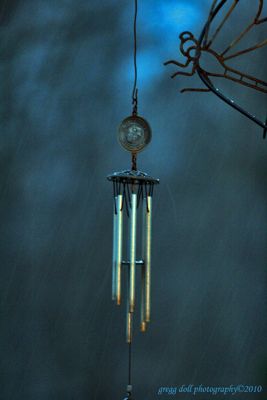 Marine Corps wind chime.



The last set of pictures for this week were all shot between 4:28 and 4:43 on Friday afternoon.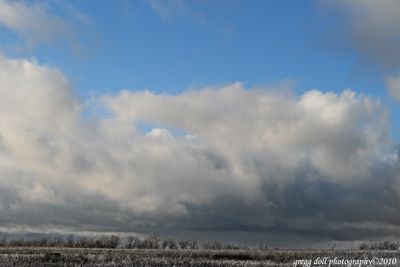 Along Route 36 looking toward the North West.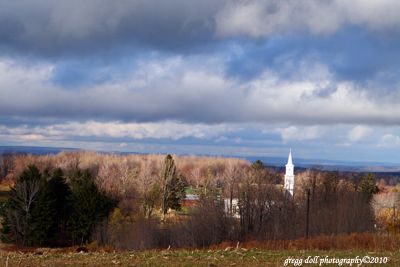 St. Boniface Church.

Taken from the same spot as the shot above, this one is looking West.

These 4 pictures, which are part of the 4:28 to 4:43 pictures, were all shot in the same general area in a 5 minute time span.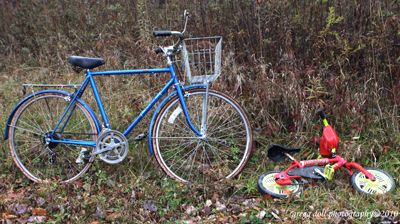 Bikes sitting along Murphy's Spring Road. We have no idea or reason for these bikes to be sitting here like this. There are no occupied houses nearby. They just happened to show up one day, spent a week camping in the area and a few days after I took this shot, someone came along and took them away.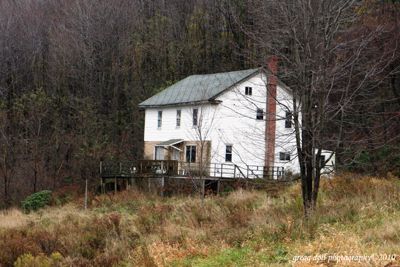 Over the last several years I've shot a lot of pictures of this old farmhouse. I continue to shoot this view to document how long it will take to change. The weeds grow high in what use to be the grass around the structure and, if left alone, the structure will be overun by trees and will eventuallly decay. Or the land owner could upgrade the house or tear it down to make room for a new strucutre.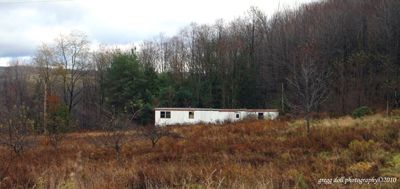 Trailer, now falling apart.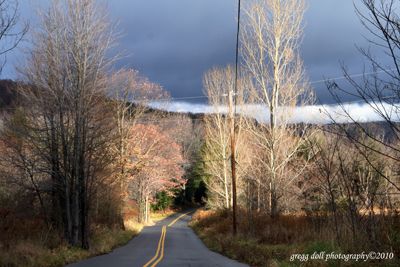 Murphy's Spring Road, heading toward Slickport.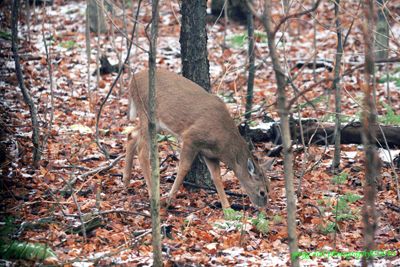 One of two does that walked by the window Sunday morning.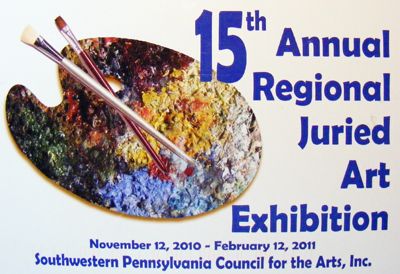 If you have time on your hands, visit this exhibit at SAMA in Ligonier, PA